Debra Lilley becomes first female chair of UK Oracle User Group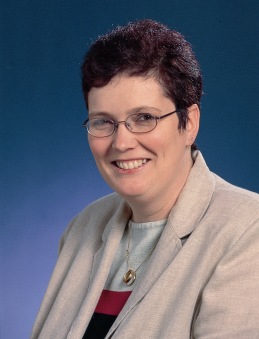 Debra Lilley became the first female UK Oracle User Group (UKOUG) chairman in March 2011. She talks to WITsend about how making a cup of tea started her on an IT career path
Debra Lilley is probably one of the busiest women in the IT industry.
"I went to Australia for a couple of days last week," quips Debra, talking about the many events she speaks at around the world as an Oracle expert.
As well as being the first female UK Oracle User Group (UKOUG) chairman, Debra is Oracle alliance director at Fujitsu, product development committee chair at the International Oracle User Community, an ACE director with Oracle's technology network programme as well as advisor at Constellation Research Group.
Debra hasn't always been an Oracle guru.
She left school at 16-years-old, "at the first possible opportunity", and joined the civil service.
"I got promoted at 19. You could decide where you wanted to work," says Debra.
Debra applied to work at the Ministry of Defence (MoD) in accounts following an international banking qualification at college. She found herself taking an aptitude test to be a computer programmer.
"I had to draw the flow chart for making a cup of tea," says Debra. She explains that the more boxes there were in the flow chart, the more it showed your brain takes processes to the" nth degree", showing an aptitude for programming.
As a result, Debra spent three years in the Ministry of Agricultural as a programmer. Later she moved to Berlin to work as a computer analyst before joining Fujitsu 23 years ago.
Debra joined the UKOUG board in 1990.
"I was the second or third female board member. But the only one at that time," says Debra.
Being a woman in a male-dominated environment isn't a sticking point for Debra. Before becoming the chairman, she says, "I was deputy chairman for many years and had all those professional relationships already."
Today, the UKOUG has four out of 12 women on its board. Debra agrees more needs to be done to encourage young people, not just females, into the IT industry.
Debra explains her daughter has just graduated but doesn't have an interest in an IT career.
Debra says she's a "consumer" and not a "nerd or geek" – as her daughter sees it.
"The industry has to change that [perception]," says Debra.
"Out of all the members of the [Oracle] technical user group, I've only ever seen two pairs of leather sandals worn with socks," she adds jovially.