Dana Crandall on being CIO & MD at BT Operate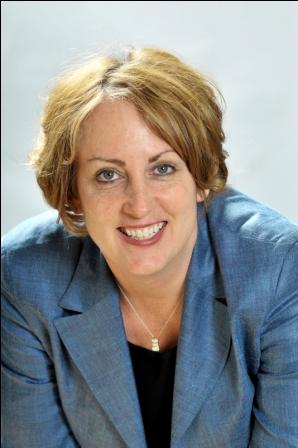 Dana Crandall, managing director and CIO at BT Operate, has been in the role for two years. She talks to WITsend about driving business transformation, managing a global team and working with other women
With over 20 years experience in the sector, Dana Crandall is an engineer, IT professional and business leader.
Being responsible for improving business processes and technology within the finance, human resources and other BT Group functions across the firm, Dana is currently working to reduce and simplify BT's legacy estate.
Simplifying BT's legacy estate
Dana is in charge of a $60m investment to "deliver transformational change across the integrated IT and network estate" as part of a project called Operate 2014.
Changes include improvements to development and end-to-end testing processes as well as reducing IT systems and networks within the division. BT Operate has also adopted Agile development techniques.
"BT's legacy has many networks and applications. The future of being agile and cost-competitive means recognising the need to simplify our estate," she says.
She continues to say, "We're really focused on creating lean foundations across end-to-end, support and front-line systems to drive improvements."
"Rationalises can cut slices of cost out of business."
To drive rapid changes, Dana uses a "hot-housing" planning technique to speed up the development process of new services and products.
"When we're looking to solve a business problem, we bring together all the functional teams involved. We set out the business requirements when coding prototype solutions. That frames the basis for longer-term business development. Once we've clarified and learnt about technical challenges, we can use that as a basis."
"The hot-house day usually runs from 7am in the morning until 10pm at night. The idea is all about speed and being faster to market."
How Dana manages a global team
Dana also manages the global Multiprotocol Label Switching (MPLS) data network as well as 2,500 outsourced managers.
"I have a strong direct report team with technology and business experience across the organisations," she says.
"I spend about 40-50% of my time working with teams that build information-driven business capabilities including new ways to get to data."
"I spend a lot of time within the organisation making sure everyone is on the same page. It's important to bring people together. Direct front-line is a key part of keeping people with you."
Despite the importance of communication among teams, Dana believes women fail to support each other in the workplace.
Women don't support each other
"Women aren't the best at supporting each other in a business environment. The challenge is that women are successful by emulating the way men operate in a competition-based manner. I think women are naturally more collaborative. Women in business often forget that," she says.
Dana thinks women are important in the workplace to create balance in an organisation and encouraging the next generation of women into male-dominated careers will become increasingly important.
Future technology trends
Dana sees public and private cloud infrastructure as the future IT platform for businesses.
"The industry still has a lot to learn about how to manage large clouds. It's a game-changer economically as an opportunity to enter into the market and grow without large capital investment."
Mobility will also change the way we work.
"We're only beginning to scrape the surface in untethering people in the office to spend time face-to-face with customers. I have a Blackberry, iPad, second mobile and laptop. I need them all and don't know how to operate without all those devices."
BT has now deployed web-based email to allow employees with personal Apple iPad devices to access corporate data and applications.
Dana's background
Dana did an undergraduate degree in electrical engineering. She left education and accepted a job with AT&T on a fast-track scheme. Within five years she became district manager. Later she went to work for a technology start-up, Qwest Communications, building fibre optic networks along US railways.
"I loved that part of my career," she says. "When you work at a start-up, you do five or six different roles, which stretches you. That was one of the big triggers to go back to school and get a MBA," she adds.
After staying at Qwest for 15 years, Dana moved to London. She became CIO and MD at BT Operate in 2009.