Creating a level playing field: Encouraging women to pursue careers in STEM subjects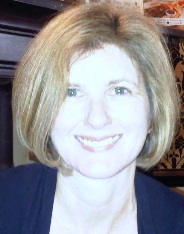 This is a guest blog from Linda Deleay, Awards and Prizes manager, The Institution of Engineering and Technology.
Reading the reported figures from this year's A-Level results, I was pleased to read that subjects like science and maths are becoming increasingly popular choices of study for students, particularly among young women.
The issue of women in subjects such as science, engineering and technology continues to be a pertinent issue in the UK. The recent 2012 skills survey from the Institution of Engineering and Technology (IET) highlighted a significant gender gap in engineering roles specifically, with only 6% of roles in the UK held by women, a figure unchanged from 2011. It is therefore encouraging to see an uptake in the number of girls studying science and maths which are subjects that many young women have traditionally shied away from.
These subjects have for too long been viewed as predominantly popular amongst men, with women opting for softer subjects such as English and Art. Not only does this contribute to the wider gender gap we are experiencing in these industries, but it means that many women are missing out on valuable and rewarding career opportunities.
Addressing the problem
With the rise of University tuition fees and many students now expected to graduate with debt levels of above £40,000, it is clear that many women are now opting for courses they believe will lead to better prospects for employment, such as science and engineering. This year, of all the eligible IET Undergraduate Scholarship applications (students about to start University in Autumn 2012 on IET accredited courses) 27% were women. However, continued support is needed in order to maintain this momentum.
The IET itself invests a great deal of time and resources into attracting more women into engineering and promoting STEM careers and subjects, to address the current gender gap, but more support from industry and government is needed. We have come a long way in the last 20 years and have seen some good progress, but there is clearly a lot more can be done to further close this gap.
Awards such as the upcoming IET Young Woman Engineer of the Year awards, recognise the achievement of young women in engineering, as well as providing enhanced career opportunities and cash rewards. It is initiatives like this that will help encourage adoption and provide an achievable career path for women within these fields.
Laurie-Ann Benner, one of last year's winners, has spent several years using her passion for the industry to influence more women to take up careers within engineering, and she hopes that winning this award will help her further her outreach work.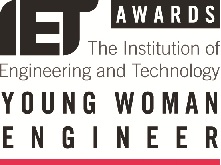 The challenge may be great, but with an emphasis on raising awareness, recognising talent and promoting key ambassadors in these fields, it will be possible to inspire women to pursue a career in these sectors for years to come.
As well as playing our role, the IET will continue to encourage others to play theirs, in particular by insisting that the gender imbalance in engineering remains high on the government's agenda. It is clear that there are already a number of great women in science, engineering and technology and by pulling together we can ensure that this number only continues to rise for generations to come.