Could 2016 be the tipping point for women in tech?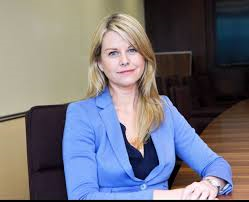 This bylined article by Eileen O'Mara, senior VP sales EMEA at Salesforce, explains why 2016 may be the year for women in tech.
The theme of this year's International Women's Day – Pledge for Parity – is, I think, particularly relevant to the UK tech industry. It's an industry where we're still a long way from achieving parity in the number of women compared to men in the sector and particularly in leadership roles.
According to e-skills UK, less than 17 percent of the sector is made up of women. While this is also true for many other industries, it's still an issue that troubles me because missing out on more women in tech means missing out on a more successful industry.
The reasons for this imbalance are deep-rooted. For too long technology has been seen as a career for men. For example, when I was growing-up and looking at possible career options, studying computing was definitely not on my radar. It was seen as a boy's subject – something for geeky boys who were good at maths and physics. This type of gender stereotype has a habit of shutting doors before they have been opened.
Often the only way to break doors down is through real-life experience. No-one from the industry told my generation of girls about the variety of careers that technology offers, or the range of skills required.
Equally, our experiences of science, technology, engineering and maths (Stem) at school weren't always positive either. I might have been a bit more interested if instead of simply learning how to calculate equations in BASIC, I'd been able to write a more practical programme that could be applied to my life, for example something that created a revision timetable for my exams, or that calculated the amount of pocket money I got from different odd jobs.
Fast forward to the present day and we're actually starting to make progress in encouraging girls to consider Stem careers. Computing has been added to the national curriculum, with all children from age six learning to programme. The government has also introduced other initiatives to help encourage girls to take up Stem subjects, such as the Your Life initiative. Organisations like the Stemettes and Coder Dojo are also helping girls to progress their tech skills and ideas.
But on their own they're not enough. I firmly believe that we will only see real impact from these initiatives if young girls also have role models to look up to – after all, you can't be what you can't see. And this is an area where we're still lacking. I recently read that three quarters of girls aged 12 feel there is a lack of high-profile role models in the science and technology sector.
But this doesn't have to be the case. If every woman in the IT sector visited their school or took part in a local careers fair once a year to talk to girls about their personal career paths, I think we'd see a lot more girls at least considering tech.
The really good news is that while not every woman in the industry is involved, advocacy for gender equality in our sector is most definitely on the rise – and more men are getting involved too. There are also more events and awards that celebrate the achievements of women than ever before.
Vitally, we're starting to see the benefits of this – there are certainly more female CEOs and CIOs in the industry than when I was starting out: Marissa Mayer, Meg Whitman, Joanna Shields and Susan Wojcicki to name just a few; and this means there are more role models for young women weighing up their career options.

It's the responsibility of both industry and Government to fire the imagination of boys and girls when it comes to technology. But, it's also down to those of us already working in tech to make the industry a better place for the next generation. If we continue to drive forward as we are doing now, then 2016 could be the year that women working in tech start to make huge waves.