CareerPlayer and industry big guns launch women in tech campaign with documentary
Online careers hub CareerPlayer along with Bloomberg, American Express, PwC, and Microsoft have partnered to launch a women in technology campaign.
The campaign has launched with a film drawing attention to the opportunities available to women when they join the tech sector.
The film is targeted at female undergraduates and includes several females in tech at different stages in their careers.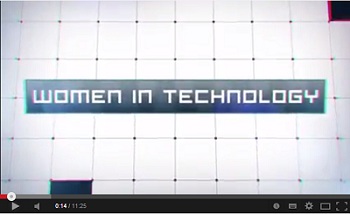 Rob Wescott, managing director of CareerPlayer said: "The firms featured in the latest CareerPlayer documentary, Women in Technology, are committed to addressing this disparity and this video will help build on their existing initiatives to achieve greater gender diversity."
The video includes Katrina Roberts, head of european technologies at American Express, Bloomberg developer Lilit Darbinyan and Henrietta Forsyth a technology consultant at PwC.
Forsyth said: "At the end of the day it's really important to understand what our clients want and if that means developing a product or a service offering that is aligned to the interest of both men and women then it's really important to have both men and women on the team in the development phases."
"I think the skills that women are able to bring to the technology role are the same ones that men can. Having said that I think women are able to bring a very fresh perspective to a role that is traditionally more dominated by men."
The documentary also sheds light on where women can find support networks, training opportunities and information on flexible working arrangements.
You can view the video here: https://www.youtube.com/watch?v=0zr0RAi6hZM