Capgemini UK chairman Christine Hodgson on winning Woman of the Year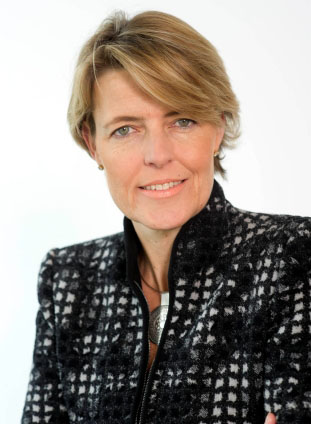 Christine Hodgson, chairman at Capgemini UK, talks to WITsend about winning 'woman of the year' award at the Everywoman Tech awards, changing career paths and surviving a business destroyed by fire
Christine Hodgson was named 'Woman of the Year' in the CWT Everywoman in Technology Awards 2011.
"I thought, s***, it's me," says Christine about the award announcement.
Christine didn't always want to work in the technology industry.
Education
Christine studied banking at university. "It was so dull but I didn't want to go back to the beginning so I transferred to accounting and financial management after the first year."
After graduating, Christine became a chartered accountant. "I loathed being an auditor. Going into businesses as the 'necessary evil' was ghastly. The day I put my pen down on my final exam, I transferred to corporate finance."
Career
In 1993, she left PricewaterhouseCoopers "one step below partner" working in corporate finance to join a small company as an advisor.
A fire destroyed the business.
"It was 18 months of pure stress trying to keep the company alive, pay creditors and fight the banks," says Christine.
Joining Capgemini
In 1997, Christine went for a job at Capgemini. But turned it down.

"I didn't know too much about the IT world. I was offered a job as company secretary and administration. I turned it down."
But Tony Robinson, Capgemini's former managing director, contacted Christine and said, "We need people like you. Just join and I'll give you a great career."
So she did.
"My husband thought I was barking mad. But I got a good feeling like when you're buying a house and you know if you're going to buy it before you reach the bottom of the stairs."
Christine became financial director in 1998. When Capgemini merged with Ernst & Young in 2000, she started working more in its outsourcing business.
"I took a leap of faith and became the CEO of technology services business."
She became chairman of Capgemini at the beginning of 2011.
"I never experienced the glass ceiling. Capgemini were supportive when I took maternity leave at the age of 42 to have a baby."
But juggling being a high-profile chairman and mum isn't always easy.
"My four-year-old son said to me the other day, 'Mummy, why was every Mummy at the swimming gala and you weren't?' You have a permanent level of guilt."
Boardroom quotas
Christine doesn't think the industry will ever achieve a 50/50 split between men and women working as IT professionals. And that's not an issue.
"The industry demands a lot of flexibility, selling services at client demands. A lot of women don't want to give up availability."
"I'm lucky that being more senior has helped me. I manage my own time. It's harder for young women trying to build their reputation."
Christine is also against potential plans to introduce quotas, which are a "disservice" to women.
"I'm absolutely against positive discrimination and quotas. Having targets is a good thing. But mandating appointments can bring resentment. Women should get where they want on their own merit."
Christine is keen to encourage more young women into IT roles. "IT is such an enabler for business change. It's not seen as back-office now."
"I'm really happy to be in this role [as chairman]. More and more, the CIO is the right hand of the CEO, driving the transformation of IT," she adds.