Calling for a tech startup overhaul
This is a guest blog by Trilby Rajna, Editor at Approved Index .
Recent research from Approved Index shows female representation on tech start-up boards is appallingly low. What's worse is it seems to be continuing in a downward trajectory hitting a dismal 8% representation in 2014. While tech lags behind, FTSE companies have managed to grow the percentage of women on the board by leaps and bounds, revealing a rather bleak picture for the future of gender equality within tech.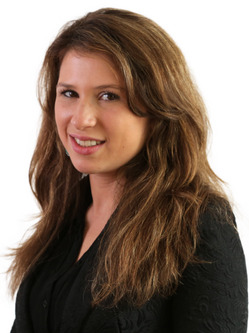 I think what is most infuriating about these findings is we're not just talking about technical roles, women are absent from roles in all departments within tech companies. With the likes of Facebook and other 'big dog' tech companies openly releasing their diversity metrics, we've been privy to just how imbalanced the industry is. Unfortunately, most companies reported a 70:30 male to female ratio, far below other industries. Even with this subpar representation, it seems as we look further up the corporate ladder it only gets worse.
The government and business community are placing increased importance on greater diversity at board level, yet tech continues to fall short. This is especially frustrating to see when talking about a fast growing start-up environment, as most people would expect these types of companies to be more progressive and balanced. However; it looks like tech start-ups are flying under the radar, unrecognised as a breeding ground for complacent uniformity and male dominated stereotypes.
As a female working in a tech company I'm well versed in all the reasons we lack gender diversity in the industry. I can hold my own in a discussion on the subject and when people say 'girls just aren't that interested' I'm ready to knock back with figures on the decline of female techies since the 90s or how women are twice as likely to leave the industry than men due to a lack of role models and subtle (or non-subtle) sexism. It seems everywhere I look there are new disheartening media stories regarding women in tech. From Nadella's at best thoughtless comments on women relying on karma for a pay rise to the all-out chilling case of #gamergate, or the just plain depressing facts surrounding the undeniable gender pay gap. In a world where we have come so far in so many fields, it feels like recent events have truly set us back on the path to equality within tech.
I can tell you personally how important it has been for me to be surrounded by inspirational supportive female role models. I cannot imagine how difficult it must be to try and forge a path to equality alone. I think Approved Index, which is part of the UK's fastest growing tech company, owes a great deal of its success to its strong female presence on the board. We are able to adapt and continue to grow because we have a team which feels encouraged and motivated, and opportunity is presented on merit rather than gender.
Driving gender equality within tech is something many battle on a daily basis and have been doing so for some time. Of course change will not manifest overnight, but from what we are seeing things are only getting worse. I truly believe that a collaborative effort from the industry, where start-ups lead by implementing diversity from the bottom up will come with huge gains for the industry. We cannot become complacent and accept things as they are or we face a future with missed opportunities and stunted growth.