This is a guest blog by Ann Brown, senior vice president HR, Capgemini UK
Patrice Merrin's appointment to Glencore's board last week was cause for celebration, as now every FTSE 100 Board has at least one women member. Whilst this is a momentous occasion for UK business, it's hard to believe that it has taken us until 2014 to reach this milestone. In fact, if it wasn't for Lord Davies' target, set three years ago, for women to make up 25 per cent of FTSE 100 directors, we may not have even reached this. Back in 2011 when his target was set, as many as 21 companies had all-male boards.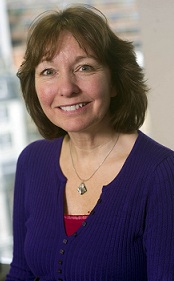 We are edging closer to hitting the target, with the Women on Boards report by Lord Davies earlier this year showing that women now make up just over a fifth of all FTSE 100 directors (20.7 per cent). But it's still a paltry sum considering the wealth of female talent that exists at senior levels.
The good news is that things are moving in the right direction, albeit slowly. The number of women in decision-making roles is up from 17.3 per cent in 2013 and 12.5 per cent in 2011.
We must bear in mind that genuine equality, isn't necessarily about precise proportions in every field. Things are rarely evenly split 50/50 in life and as a pragmatist, I wouldn't expect any boardroom to be able to achieve that unless some kind of positive discrimination was at play. Equality should be a level playing field for women when it comes to assessing their skills, not just by the person doing the assessing but by the candidate so she feels confident that she has the same chance as everyone else to progress.
In my own company, one of our core values is freedom of opportunity for everyone, regardless of gender, to go out and expand their horizons. Our apprenticeship schemes and other initiatives are expanding rapidly too as it's in our long term interest to drive more balance in our team, from IT consultants to apprentices, management and the board. A focus on senior-led targeted commitment, unconscious bias training in recruitment and equal pay audits are correlating to greater parity in recruitment and progression of women in the workplace.
Boardroom level roles invariably require extensive travel abroad and being away from home, which often puts additional pressure on women who may find it difficult or who may not want to juggle their career with childcare. We must be able to shift the spotlight on having a purposeful debate about measures that can help mitigate these obstacles. For instance, focusing on opportunities to invest and encourage the use of smart and mobile technology – and not just for women. Increasingly families share careers and childcare responsibilities, meaning international travel is not a sustainable option.
At the end of the day, if we don't make strides to further address boardroom inequality, UK PLC will be choked of its international competitiveness. Having diversity of thought and diversity in decision making is not just politically correct but makes good business sense and is essential if we are to exploit opportunities domestically and abroad. Women board members offer fresh perspective and unique insights into a company's target market and combining the differing strengths of men and women will deliver competitive advantages and help companies expand.
Lord Davies' target of 25 per cent is achievable – we would need only another 50 new female appointments to FTSE 100 boards to meet this benchmark. But neither should we be complacent – although we have seen some progress and the beginnings of a real cultural shift, there's still a long road ahead.