Ada Lovelace: The ultimate technology role model
This is a guest blog by Jennifer Hiley, senior consultant in digital transformation at Infosys Lodestone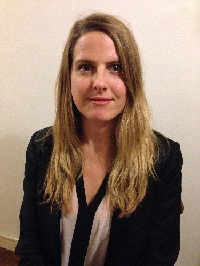 In case you didn't know, today (15th October) marks Ada Lovelace Day. The annual event aims to raise the profile of women in science, technology, engineering and maths by encouraging people around the world to talk about the female pioneers in these areas, whose work they admire.
However, whilst days like today celebrate such legends of industry, they also remind me of the lack of women working in technology. Sadly eskills UK[1] has reported that fewer women are entering the IT workforce. In fact, females represent just 17 per cent of the 1.2 million people designing, building and running IT systems. This means that even in the 21st Century, I am still very much part of the minority.
15 years ago, I never thought of myself as someone who would be working for a global IT company – let alone be one of the few women in the industry overall (I started off as a graphic designer). But this has only made me admire the industry and women who choose to work in it more every day.
For example, when I was studying, the technology industry was dominated by successful male IT leaders who – whilst inspirational in their own right – were not the most aspirational figures to me. Fortunately, young people wanting to work in technology now have the likes of Marissa Mayer or Sheryl Sandberg to look up to.
But these changes are not happening as quickly enough and it is my dream to see more women sat on IT company boards. In order to do this, we need to see more women moving into the industry at a grassroots level.
After all, we are entering into an incredible revolution in all things digital – so why shouldn't women be involved? The explosion of mobile, M2M (machine to machine) and wearable tech will certainly open up the industry to an even greater wealth of competencies which will not only be used in the IT department, but also across areas such as marketing and operations. When Big Data is added to the mix, it broadens the opportunity for those with a traditional STEM background so that they can become data scientists, providing competitive edge to organisations all over the world.
For me, days like today highlight the abundantly clear need for more women in tech. Hopefully female role models plus the evolution of the industry will help to break down gender barriers a little more, however I believe that more than ever women need a forum to ensure their voices are heard. It's important in such a male dominated industry to surround yourself with your peers so you can not only learn as well as be inspired. I have found that it is only by meeting people that you can build so many more relationships than you would otherwise.
Whilst we may never get to an equal 50/50 gender split, as women in the technology industry we need to ensure our voice is heard and use any challenges of being in a male dominated workspace as an opportunity. In business, we often discuss how the technology we work with needs to be more transformative and innovative – why should that be any different in how we, as women, approach business?

---