Ada Lovelace Day - Marking past achievements and building the future
Sarah Burnett is research director for public sector BPO at NelsonHall. She is a member of BCSWomen committee and BCS data management specialist group. She guest blogs about BCSWomen's Ada Lovelace Day celebrations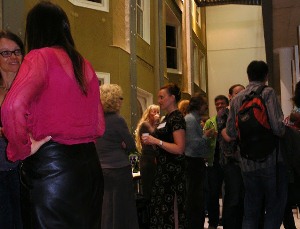 Ada Lovelace Day events held by BSCWomen at British Computer Society on 7th October featured inspirational women in science and technology and talented performers.
The events showed that we women have the ability to inspire, to awaken curiosity, and the desire to find out how things work.
Sadly, women are still under represented in science and technology (e.g. only 14% of the IT workforce). The lack of nationally celebrated role models may well be contributing to this. It is time we pooled resources to inspire a new generation of women innovators.
On Friday 7th October BCSWomen celebrated Ada Lovelace Day with an Android workshop during the day, followed by an evening of science and technology, music and comedy.
Ada Lovelace, daughter of poet Lord Byron was the "World's First Computer Programmer". Her fame comes from the ground breaking work that she did for Charles Babbage on an algorithm for calculating a sequence of Bernoulli numbers dubbed the "first analytical engine".
Lovelace worked at a time when genteel women were expected to do nothing more than sew, knit and play the piano. She went against the accepted traditions of her time and indulged her intelligence and natural sense of curiosity. Today we face a different set of challenges in science and technology, namely attracting young people, particularly girls, into these fields.
The Ada Lovelace Day events on Friday showed that we have plenty of talented women.
Among them:
• Hannah Dee, a researcher in computer vision, and deputy chair of BCSWomen ran the Android workshop with Dr Karen Petrie, Royal Society Dorothy Hodgkin Research Fellow and Lecturer and Head of Undergraduate Studies at Universty of Dundee.
• Dr Maggie Aderin-Pocock MBE, is a space scientist who has built many instruments for satellites and telescopes. On Friday, she took us on "Tours of the Universe" which is part of a scheme that she has set up to engage school children and adults around the world in the wonders of space.
• Maggie Philbin, well known for presenting Tomorrow's World and a BBC reporter, Maggie told us about TeenTech, a scheme that she has pioneered to bring teenagers together with scientists and technology companies for lively interactive events to inspire and educate.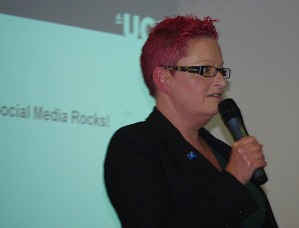 • Dr Sue Black, Senior Research Associate in software engineering at UCL and founder of BCSWomen told us how social media have helped her with networking and in her fund raising campaigns for restoring Bletchley Park, the home of modern computing.
• Gia Milinovich, TV presenter, talked about and demonstrated wearable technology and smart clothing.
• The talented and clever Kate Smurthwaite, Helen Arney, Helen Keen, and Sara Pascoe entertained us with their funny anecdotes, jokes and wonderful music.
We have the talent, the enthusiasm and the initiative to make a difference in the world of science and technology. The question is: Can industry and academia bring it together to make a difference?