Why I won't be complaining about bad mobile signal again
The western United States is a land of splendid and awe-inspiring isolation. Towering redwood groves, rugged coastal cliffs, soaring eagles, sleeping volcanoes hiding glittering blue lakes within their craters. You can drive for 20, 50, 80 miles or more before seeing a town of any size.
So you'd better have a spare can of gas in the trunk and a fully-charged mobile in case of grizzly attacks, right?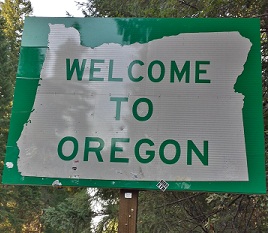 Well, it turns out that the mobile might not be much help. Especially if yours
insists on roaming onto T-Mobile instead of AT&T despite being repeatedly told not to.
Turns out, outside of San Francisco, Portland and Seattle, T-Mobile is literally terrible. It can't even manage 2G most of the time.
Sure, I get that providing up-to-date phone masts in locations where they will hardly ever be used or needed is prohibitive in terms of cost, so I don't really blame T-Mobile for not bothering to invest.
And anyway, we were on holiday. We didn't need the internet. All we needed was Springsteen on the stereo, a TomTom on the dash, and the open road under our wheels.
However, coming from our crowded, connected island, the realisation that if the car spluttered to a halt on the dusty Oregon highways, help was not to be taken for granted, gave me a little pause for thought.
After 1,400 miles this West Coast road-tripper won't be complaining too much about lack of mobile signal in the UK from now on.