Storage Expo emphasis on data protection and security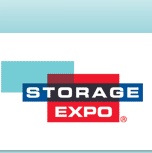 I had a good day yesterday at the Storage Expo in London. It's not an event I would usually have considered attending however there was a heavy emphasis on data storage solutions geared towards meeting regulatory, data protection, recovery and forensics requirements, so as it turns out it was very relevant indeed.
Dr Guy Bunker of Symantec gave an interesting presentation on the theme of Data Loss Prevention – relevant in light of Symantec's recent acquisition of DLP solution developer, Vontu. I'm still undecided on the value of DLP. I think that like many security products it's probably easy to run a pilot and find lots of problems that the product provides a solution for but, as with for instance web vulnerability scanning tools, the results you see rarely represent the full scope of the issues. Just my opinion though. Let me know if you feel differently.
I also enjoyed the presentation from Mimecast describing their SaaS data archiving solution. While obviously a biaised view, the point made by James Blake that there is a world of difference in terms of reliability and understanding of business needs between consumer focused and enterprise focused SaaS service providers is a valid one.
Lastly, Ian Masters of Double-Take Software gave an interesting show on disaster recovery for virtualised environments. I'd recommend taking a look.