BBC violate Computer Misuse Act
Software used to control thousands of home
computers has been acquired online by the BBC as part of an
investigation into global cyber crime.
The technology programme Click has demonstrated just how at risk PCs are of being taken over by hackers.
Almost 22,000 computers made up Click's network of hijacked machines, which has now been disabled.
The BBC has now warned users that their PCs are infected, and advised them on how to make their systems more secure.
http://news.bbc.co.uk/1/hi/programmes/click_online/7932816.stm
Surely this is blatant self-incrimination. The story seems to describe the BBC being in violation of the Computer Misuse Act. Regardless of whether or not the BotNet has now been dismantled, fact is that this investigation is no different from somebody illicitly hacking in a computer to prove it's vulnerable…


Download this free guide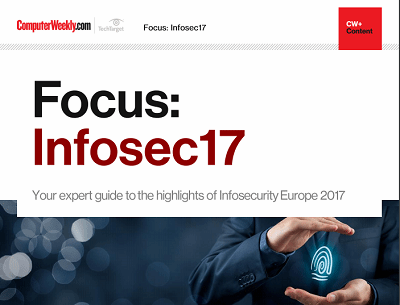 From forensic cyber to encryption: InfoSec17
Security technologist Bruce Schneier's insights and warnings around the regulation of IoT security and forensic cyber psychologist Mary Aiken's comments around the tensions between encryption and state security were the top highlights of the keynote presentations at Infosecurity Europe 2017 in London.
By submitting your personal information, you agree that TechTarget and its partners may contact you regarding relevant content, products and special offers.
You also agree that your personal information may be transferred and processed in the United States, and that you have read and agree to the Terms of Use and the Privacy Policy.