What's new about Microsoft's Mango?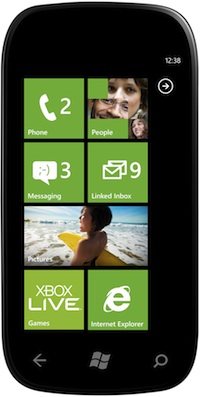 Mango includes features, such as Office hub support for Microsoft SkyDrive and Office 365 as well as Twitter and LinkedIn integration.
The 'Threads' feature creates a single conversation thread by connecting various communication platforms, such as Facebook, text messages and emails (see picture below).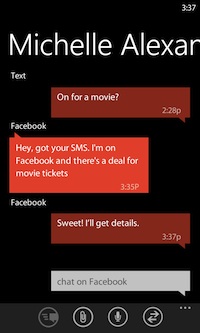 "Groups" allows contacts to be grouped into a live title on the start screen (see picture below).
The latest version also unifies inboxes, such as Hotmail and Gmail, but keeps work emails separate.
Speaking at a press conference in London, Achim Berg, corporate vice president, Windows Phone marketing at Microsoft, said Mango is based around communications, applications and the web.
"Phones haven't become a hub for all the ways we connect, until now. This is the first phone to bring together all the ways you connect and share in one handset," said Berg.
Berg added, "In order to be successful, you need to create and provide lots of apps. It's critical for the ecosystem. We have 18,000 apps in our marketplace in less than seven months."
However, it still has a long way to go to compete with the 350,000 apps currently available in Apple's app store.
Berg claimed Microsoft have "reinvented" the way apps work. "On other platforms, apps live in silos and are not connected. With Mango, we have taken apps to a new level, so consumers can author, edit and collaborate with colleagues using cloud services, including Office. Developers can write apps that integrate deeply with multi-tasking," he said.
Mango also includes multi-tasking capability as well as a full version of the IE9 browser and HTML5 support.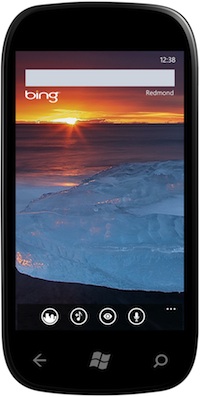 It doesn't, however, include, Adobe Flash support.
As well as Samsung, HTC and LG and
partnership newcomer, Nokia,
Microsoft announced Acer, Fujitsu and ZTE will be bringing Windows Phone handsets to market.
Microsoft confirmed Nokia will release devices using the Mango version of its OS. More details will be revealed later this year.
New Windows Phone devices will ship with Mango later this year. The update will be free and available for all
Windows Phone 7
users to download in the third quarter of the year.
British Airways have developed a mobile app for Windows Phone, using the updated Mango features and development tools.
See images below: