The Lizard Squad. Serious hackers or random gamers ?
A guest blog post from Kevin Cahill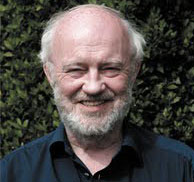 The Lizard Squad are as mysterious as their logo; a large bow tied frog, monocled, smoking a pipe and sporting a Santa hat. They are accused of having brought down Facebook, Microsoft, Sony and most recently, the Malaysia Airlines web site.
Members of the Lizard Squad make their claims on twitter. But their attack on Malaysia Airlines was a re-routing exercise. Users of the web site were redirected to a false site. Malaysian Airlines claim that the main site was not actually hacked. Various parties claiming to be the Lizard Squad say otherwise.
The mystery is why a group that is so active, with billions of dollars of supercomputers ranged against them, from business, GCHQ, the NSA and other Government bodies, are evading detection or discovery ? And how dangerous are they ?
The BBC has twice tried to track them down without success. Quoting a report from Arbor Networks, an American security consultancy, with offices in London and a home-base in Arlington Virginia, all they got was studied ambiguity, at least about Lizard Squad.
Darren Anstee, Arbor's spokesperson told the BBC that,"attacks were being mounted by different groups and had grown considerably in size, from about 100 gigabytes in 2011 to about 400gb in 2014″
He continued: "In 2014 we see more volumetric attacks, with attackers trying to knock people offline by saturating their access to the internet"
Based on arrests around the UK for hacking activity, the signs are that Lizard Squad are a random group of gamers, showing off to each other or just 'having a go'.
Anstee seemed to support this when he concluded that; "Hactivists, hacker groups such as Lizard Squad and gamers who wanted revenge on other players were the biggest users of Distributed Denial of Service (DDos) tactics."
McAfee VP and Chief Technical Officer, Raj Samani told Computer Weekly that Lizard Squad's attacks follow a similar pattern.
"The majority of recent hacks attributed to Lizard Squad have followed a particular modus operandi. The group has focused on DDoS attacks and Twitter hacks to create high profile incidents which achieve the greatest publicity."
The hacking of American singer songwriter, Taylor Swift's Twitter account this week, also attributed to Lizard Squad, is no exception, said Samani. " This group is concentrating on attacks which promote their own status as hackers."
The pace of arrests and convictions in the UK would seem to support this conclusion. The last convictions were in April 2014, of 4 people connected to the Lulzec group. They were convicted for hacking Sony, News International and the CIA three years before, in 2011. There have been two subsequent arrests.
Kevin Cahill FBCS, CITP (FRSA, FRGS, FRHistS) is a professional fellow of the British Computer Society