Problems with Microsoft update to Samsung Omnia 7 and other Windows Phone 7 devices
Microsoft has confirmed it is investigating issues surrounding the first update to its operating system, Windows Phone 7.
The update precedes a major update to the operating system due in March, which includes the copy and paste feature.
Reported user issues range from deleted contacts lists, missing call history and profiles being unpinned from home screens after updating. Other users' devices were bricked after trying to update via Zune or Windows Phone Connector for the Mac.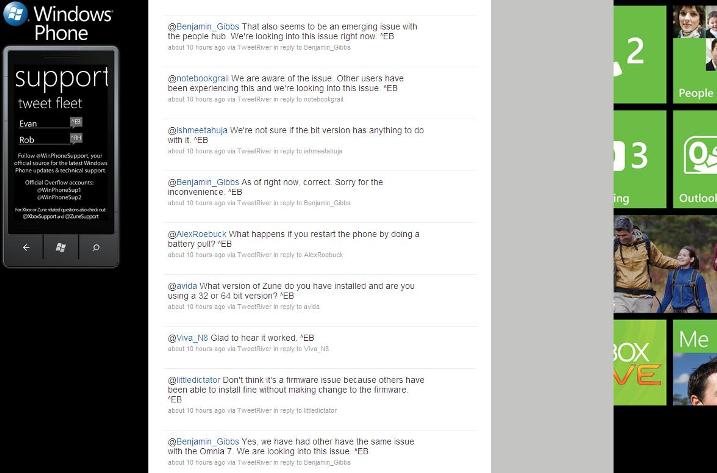 @Benjamin_Gibbs tweeted: "My Samsung Omina 7 is failing to update it is hanging at 100% on step 7"
"I have also got issues with my contact list "messing up" all the call history is now just numbers & unpinning from S-Menu"
Finally he tweeted: "@WinPhoneSupport Thanks for the info, bit of a let down if I am honest I hope it is fixed soon, else it will be back to the iphone 4 me."
@avida also had problems with the Samsung Omnia 7, tweeting, "I've removed battery and restarted, seem to be back to ver 7004 of the phone os. But working ,phew!"
@2th tweeted: "Update did indeed brick my Focus. Either gets stuck in download mode or constantly prompts error c101002e."
@WinPhoneSupport recommended this for bricked phones: "Try checking out this thread for hard reset using phone buttons. http://newwp.it/fgwjlU "
A Microsoft blog said last week the company's approach to the update was designed to "ensure the process goes smoothly".