Mobile, social, cloud and big data spell more money for IT, says Software AG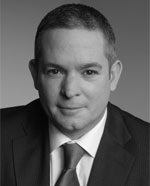 Mobile computing, social media, cloud and big data, are top of CIOs priorities says Software AG COO.
The four forces of social media, cloud, mobile technology, computing and big data, are at the top of business leaders right now, says Darren Roos, Chief Operating Officer of Software AG.
The topic was one of the key themes that came out of Software AG's user conference, Innovation World in October 2013.
CIOs, for example, snapped up business cards from 9 start-up firms offering technology based each of these four forces, said Roos
And as these technologies come into play, companies will spend more on IT, rather than less, Roos argues.
He talks about research presented by private equity firm, Andressen Hororwiz, which shows that that IT budgets rise with each new wave of technology.
"What is going to happen is more money is going to drift to technology. When that money is going to be spent on innovation and competitive advantage, its going to be easier to get that spend," he says.
That spend may not come from the IT department – it could equally come from marketing, or HR or other parts of the business.
Software AG's focus is on supplying the middleware technology that will make this innovation possible – what Roos calls the innovation and agility layer.
Innovation is likely to drive more Software AG technology acquisitions over the next 12 months.
But that is unlikely to include Business Process Management or Enterprise Service Bus technology: "We believe we are the best in the market," he says.
"We certainly will continue to make acquisitions. We live in a world where you are either being acquired or you are acquiring. The market will continue to consolidate," he says.
Software AG's markets are likely to remain static, but the company plans to grow by taking market share from competitors.
It claims to be the market leader in South Africa and German for business process modelling, management and integration.
That leaves plenty of potential market share to capture in other geographies.
"We are seeing growth globally in our business process engineering business. The growth we are seeing is outpacing the market, because we are able to win market share from other businesses," he says.
His advice to CIOs, as business clamour for new technologies, is to focus on business value.
"Do it incrementally, step by step, and focus on how the business sees value. Don't do it for the sake of technology," he says.