Long hours culture in IT really is bad for your health
The long hours culture prevalent in many IT departments really is damaging to your health. A major research project has shown that people who regularly work 10 or more hours a day are at much higher risk of a heart attack or other cardiovascular disease than those who work a normal 7 hour day. Scientists believe that the stress associated with long hours adversley affects the metabolic system – increasing the risk of heart problems by 60%. Lack of sleep, and not having enough time to unwind before you go bed are contributory factors. All of this is probably comes as no surprise to IT professionals, who are used to late nights and early starts, particularly during project roll-outs. But its findings should give employers and employees pause for thought. Deadlines have to be met, but no one really benefits from a long hours culture.

Download this free guide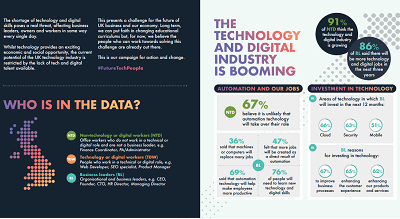 Infographic: How to future-proof UK technology
There is no doubt that the technology industry is booming right now, bringing with it exciting social and economic opportunities. However, there is a real fear that the UK industry may be stunted due to the lack of talent available. This e-guide helps to break down the future fears and expectations of dozens of business leaders and tech workers.
You can read an abstract of study from the European Heart Journal here
Have you experienced a long-hours culture in IT ? Let us know about your experiences.