Hackers claim to hold millions of personal records hostage
Hackers have rocked public faith in large databases with claims to have seized millions of records from a prescription drug monitoring programme in the state of Virginia.

Download this free guide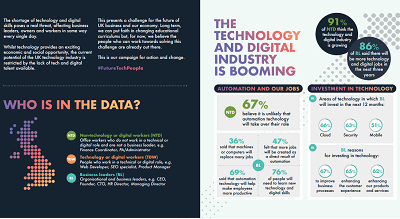 Infographic: How to future-proof UK technology
There is no doubt that the technology industry is booming right now, bringing with it exciting social and economic opportunities. However, there is a real fear that the UK industry may be stunted due to the lack of talent available. This e-guide helps to break down the future fears and expectations of dozens of business leaders and tech workers.
In yet another example of rapidly evolving cybercrime, the hackers are threatening to sell the information if they are not paid $10m ransom, according to the Washington Post.
The database, which includes details such as name, address and drugs dispensed, is designed to help doctors and pharmacies track and reduce the abuse and illegal sale of painkillers.
The Virginia Department of Health Professionals (DHP) that maintains the database has acknowledged that programme's website was defaced, but said the database had been shut down and all data backed up securely.
As the FBI investigation continues, is not yet clear whether the threat is a hoax or not.
Despite the Virginia DHP's reassurances, they are recommending that anyone whose details appear on the database to "remain vigilant" over the next 24 months.
Even if the threat is not genuine, the incident is likely to deepen concerns about UK, US and other government plans to create super databases containing personal data.