What can be done with that old data centre?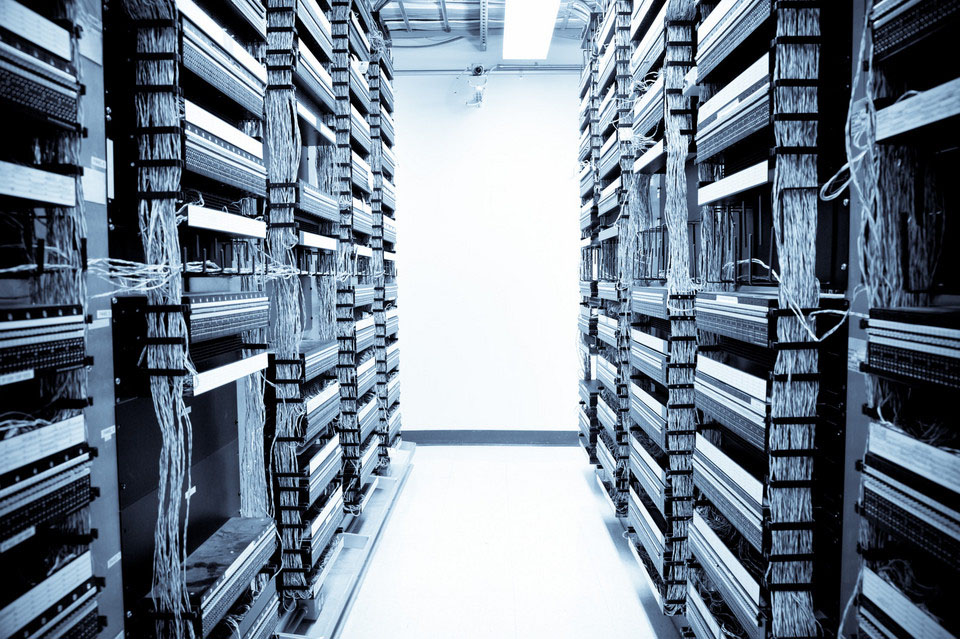 Data centres used to be built with the knowledge that they could, with a degree of reworking, be used for 25 years or more. Now, it is a brave person who would hazard a guess as to how long a brand new data centre would be fit for purpose without an extensive refit.
Why? Power densities have been rapidly increasing requiring different distribution models. Cooling has changed from the standardised computer room air conditioning (CRAC) model to a range of approaches including free air, swamp, Kyoto Wheel and hot running, while also moving from full volume cooling to highly targeted contained rows or racks.
The basic approach to IT has changed too – physical, one-application-per-box has been superseded by the more abstract virtualisation. This in turn is being superseded by private clouds, often interoperating with public infrastructure and platform as a service (I/PaaS) systems, which are also continuously challenged by software as a service (SaaS).
Even at the business level, the demands have changed. The economic meltdown in 2008 led to most organisations realising that many of their business processes were far too static and slow to change. Businesses are therefore placing more pressure on IT teams to ensure that the IT platform can respond to provide support for more flexible processes and, indeed, to provide what individual employees are now used to in their consumer world – continuous delivery of incremental functional improvements.
What does this mean for the data centre, then? Quocirca believes that it would be a very brave or foolish (no – just a foolish) organisation that embarked on building itself a new general data centre now.
Organisations must start to prioritise their workloads and plan as to when and how these are renewed, replaced or relocated. If a workload is to be renewed, is it better replaced with SaaS, or relocated onto I/PaaS? If it is supporting the business to the right extent, would it be better placed in a private cloud in a colocation facility, or hived off to I/PaaS?
Each approach has its merits – and its problems. What is clear is that the problem will continue to be a dynamic one, and that organisations must plan for continuous change.
Tools will be required to intelligently monitor workloads and move them and their data to the right part of the overall platform as necessary. This 'necessary' may be defined by price, performance and or availability – but has to be automated as much as possible so as to provide the right levels of support to the business.
Therefore, the tools chosen must be able to deal with future predictions – when is it likely that a workload will run out of resources; what will be the best way to avoid such issues; what impact could this have on users?
These tools need to be able to move things rapidly and seamlessly – this will require use of application containers and advanced data management systems. End-to-end performance monitoring will also be key, along with root cause identification, as the finger pointing of different people across the extended platform has to be avoided at all costs.
If it becomes apparent that the data centre that you own is changing massively, what can you do with the facility? Downsizing is an option – but can be costly. A smaller data centre could leave you with space that could be repurposed for office or other business usage – but this only works if the conversion can be carried out effectively. New walls will be required that run from real floor to real ceiling – otherwise you could end up trying to cool down office workers while trying to keep the IT equipment cool at the same time.
Overall security needs to be fully maintained – is converting a part of the data centre to general office space a physical security issue? It may make sense to turn it into space for the IT department – or it may just not be economical.
A data centre facility is constructed to do one job: support the IT systems. If it finds itself with a much smaller amount of IT to deal with, you could find that replacing UPS, auxiliary power and cooling systems is just too expensive. In this case, colocation makes much better sense – which leaves you with the nuclear option – an empty data centre that needs repurposing.
Repurposing a data centre is probably a good business decision. It could be cost-effectively converted into office space – unlike where only part of it is converted, a full conversion can avoid many of the pitfalls of trying to run a data centre and an office in the same facility. If all else fails, that data centre is valuable real estate. If the business cannot make direct use of it, a decommissioned data centre could be a suitable addition to the organisation's bottom line through selling it off.
In April, DataCentreWorld will be held at the Excel Centre in London, where there will be much to discuss around the future of the data centre itself. Registration for the event can be found here.