Intel Stepping Outside - If it computes, it connects
Intel wants to portray itself as much more than a chip company leading a declining PC market. Intel's direct computing revenues shrank to 60% of total revenues in 2015. Its hardware data centre business with IoT elements and memory technology contributed 30% of revenue. Software & services and network products contribute the remaining 10%. Network related activities are the fastest growing part of Intel's business, and will continue to lead in the 2016-2020 timeframe. **The core infrastructure** The Intel contribution to NFV/SDN has focused on enabling and optimizing with data insights such as predictive analytics, in-memory analytics and predictive simulation exemplified by: – Data Plane Development Kit (DPDK) – a set of data plane libraries and Network Interface Card (NIC) drivers that provide a programming framework for fast, high speed network packet processing on general purpose processors. – Open Network Platform (ONP) Switch and Server Reference Architecture, which provides hardware that is optimized for a comprehensive stack of the latest open source software releases, as a validated template to enable rapid development. The Reference Architecture includes architecture specs, test reports, scripts for optimization and support for Intel network interfaces from 1 GbE to 40GbE. – High Performance Compute (HPC) with the Intel framework. Working to create a standard open solution. Intel has also launched a number of Software Defined Infrastructure (SDI) initiatives focused on compute/network/storage orchestration: – Intel's SNAP project takes telemetry data and puts it on an open-source platform telemetry framework that is able to collect and expose data about underlying infrastructure that is running a cloud environment. For now, SNAP is its own open-source project on Github, but in the future, it could land under the auspices of a larger open-source group. – Intel Rack Scale architecture aims to increase data centre flexibility, enable greater utilization of assets, and drive down the total cost of ownership for IT infrastructure. Trial systems will launch with 6 OEM partners in 2016. – Secure Compliant Hybrid Cloud. Together with VMware and Hytrust, Intel is developing cloud integrity technology that allows an IT department to control where a virtual user can land to comply with safe harbour or national data storage and retention legislation. – NFV deployment working with 8 Euro telcos. **Defining 5G Mobility** Certainly, the momentous 2015 shift, where mobile data traffic has overtaken fixed line traffic, speaks volumes about the importance of developing mobile technology capabilities. 2015 saw the emergence of 4G LTE Advanced services, and 5G hovers on the 2016-2020 horizon, with technical trials already planned in 2016, and precursor transmissions planned for the 2018 Winter Olympic Games in South Korea and the 2020 Summer Olympic games in Japan. Intel believes that smart phones will continue the 40% YoY growth 2016-2020, and cites GSMA figures indicating that mobile broadband connections will grow from 2.2bn in 2013 to 5.69bn in 2020 – representing a 15% YoY growth. Intel is investing significant resources in the 5G standards process, primarily in IEEE, 3GPP, Alliance for Power, and the One M2M Wireless Broadband Alliance. What does 5G entail? – The 5th generation mobile infrastructure must address 100X capacity needs – The network must provide very low latency and very high reliability. Intel expects 5-10 IoT devices for every PC, laptop, tablet and handset. – The network must be able to handle extreme device density (Intel expects 200bn Internet connected devices, by 2020, Ericsson is more conservative expecting 50bn devices), – Meet end-to-end performance requirements going beyond the user interface to include the application, because data traffic growth will depend on available apps, notably for Big Data and IoT. Intel sees its sweet-spot is in the distributed processing, both on the device and in the network.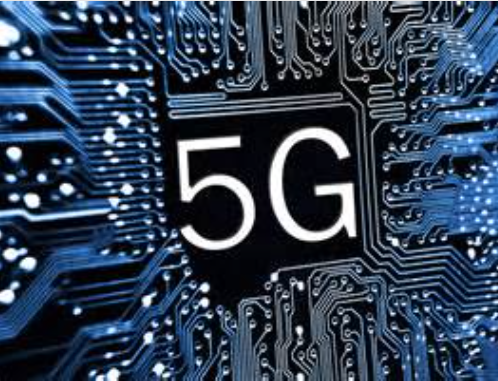 The World Radiocommunication Conference (WRC) has allocated spectrum for 5G services in unlicensed bands in the 2-6 MHz range to business. The 6-30 MHz and 30-100 MHz frequencies have been allocated to licensed 5G services. High-frequency bands will typically be used for very dense deployments for which one can expect much more dynamic traffic variations. Intel provides Ray Tracing for this higher frequency channel communication. The first 5G components mobile trials will begin in 2016 with Intel involved in trial works with Verizon, DoCoMo and SingTel. **Security** Intel with its McAfee acquisition is in an interesting position to develop multi-factor authentication e.g. OS login, VPN login, biometric ID and walk-away locking. With its hardware platform Intel can do away with serial identification processes and instead evolve simultaneous automated processes using a management platform in the chip – which is inaccessible to anyone but the authorised user. Stolen biometric data is difficult to erase, so relying on it alone may be a weakness. Instead the IT department can specify which minimum policy requirements to adhere to (in accordance with company governance policies). The user is then free to define additional login parameters. This is of course especially relevant for all mobile devices, notably phones and tablets. Intel is making this a part of its 2016 6th generation vPro core firmware, and synched with its WLAN, authentication middleware and authentication phone apps. **Stacking up against the competition** With a presence in so many markets, Intel of course faces intense competition from: – Network infrastructure vendors like Ericsson, NSN, Huawei and Cisco, – Mobile chip designers like ARM and Qualcomm, – Security vendors like Symantec, CheckPoint and FireEye, and – Storage vendors like EMC and HP. Intel has decisively moved beyond its chip-based comfort zone in recognition of where market growth is shifting to. It has a unique position in its chip technology business, and the financial strength, production capacity and skills to support such market shifts. With Brian Krzanich at the helm, the behemoth is even tugging at the grass roots with its support of the Maker movement, and seems willing to risk its Chipzilla dominance to stay ahead.