<part three>Tax system edit fagged the Universal Credit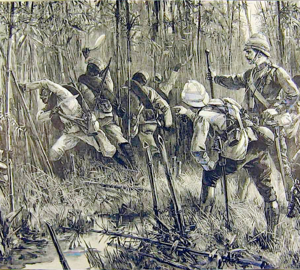 HM Revenue & Customs' Real Time Information, its radical reform of the tax system, was always going to be difficult.
It was like an audacious expedition into wild territory: very unlikely to go to plan. This wouldn't have mattered if the coalition government hadn't given it an improbable deadline of October 2013. Even that wouldn't have mattered, but for Universal Credit.
The coalition pinned the Department for Work and Pensions' reputation on Universal Credit – an equally audacious expedition – then gave it the same improbable deadline. But Universal Credit wouldn't work if RTI wasn't finished first. It needed RTI data to drive its own engine. It was bound to stall.
Using the stock analogy of audacious public enterprises, it was like NASA planning for the first humanned Mars mission to catapult off the first moon lander. But space was surely simple compared to the jungle territory that social engineering projects like RTI and Universal Credit attempt to tame: between them, every business, every employee, all the unemployed, the lion's share of public bodies, and the electronic banking system. Is that everything?
HMRC didn't do terribly with RTI, as it happened. It got RTI mostly done against the odds.
But HMRC had not done what it said would be required by October 2013 to drive Universal Credit. DWP did heroically badly against stiffer odds. The deal was that RTI would by then be feeding Universal Credit with live data from every employer in the country.
As it happened, Universal Credit wasn't ready itself in October 2013. If it had been, it would have succeeded only if it could have accommodated RTI's teething problems.
Now 16 months past deadline, HMRC is still struggling to ensure RTI's data is accurate, and still getting employers connected.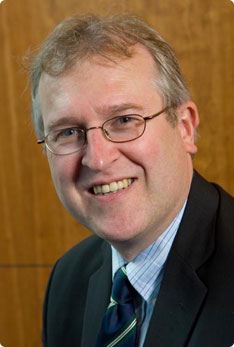 Simon Parsons, chair of the British Computer Society's payroll group told Computer Weekly about 1 to 2 per cent of employers were still having problems with RTI.
"That could effect millions of people," said Parsons, who is also a director of HR and payroll outsourcer Ceridian.
"HMRC would say numbers are low but it's a sizeable group and when it occurs it causes quite a lot of difficulties because the initial contact with the employer is via a debt collection agency. The challenge we have is HMRC never seem to feed back to say what the error is when an employer raises an issue.
"We are positive about RTI but there are some aspects HMRC have pushed into without understanding it," he said.
Reported problems included HMRC duplicating people in its PAYE database because a variety of niggly little ways in which it hasn't quite got its system working properly. On top of that, HMRC had been forced to set up an emergency system to workaround an unforeseen problem it had verifying what wages people where paid through the BACS electronic banking system. It has not been able to assimilate many small employers – especially those whose cash-in-hand employees may be most vulnerable to mistakes in the social security system.
Such teething problems were "bound to happen," said Parsons. Complications were a reality of life. The art of building a computer system was to get stuck in to flush the complications out, and then to adapt the system to accommodate them.
Jungle
HMRC was still learning how to do that. It wasn't a big deal. But for the political pressure on Universal Credit. Even in July last year, just months before DWP was due to launch Universal Credit, HMRC's Annual Report and Accounts said it had only just begun testing links between RTI and its own central database of people's tax records, the National Insurance and PAYE Service (NPS), which had been a source of data quality problems since it was implemented in 2009. HMRC was still in an ongoing struggle to route out mismatches between its own records and those held by employers and pension funds. It recorded a formal risk that it wouldn't manage. It also had software bugs the NAO feared might stop it updating NPS with data from employers.
This wouldn't have been a problem if the coalition hadn't insisted it would have Universal Credit rolling out with the full backing of RTI in October 2013, or if DWP could have worked out a way to accommodate HMRC's teething problems.
It wouldn't matter to HMRC either way. This became apparent in November when the National Audit Office revealed an indefinite delay to a major part of Universal Credit being delivered by HMRC. That was Tax Credits – one of the primary justifications for doing Universal Credit in the first place.
A big sell for Universal Credit was that it would make fewer social security payments by mistake. This had been a political problem primarily for Tax Credits, which was overpaying people about £2bn-a-year because of mistakes in its administration by HMRC.
Tax Credits
Overpayments happened because HMRC's system calculated Tax Credits annually. It supplemented the wages of people in poorly-paid jobs, families with children and so on. But if people's wages went up or kids left home they might carry on getting the old credit until the system was updated. This became a crisis when HMRC started trying to claw back the difference at the end of each tax year.
DWP would resolved this by merging Tax Credits into Universal Credit. It would update them in real-time with data about people's incomes from HMRC's RTI, thus doing away with the annual round of miscalculations. Tax Credit overpayments therefore became a primary justification for Universal Credit.
HMRC was due to phase Tax Credits out as DW P phased Universal Credit in, through to the end of 2017. Now neither was quite ready, it would take till some time "beyond 2019", said the NAO in November.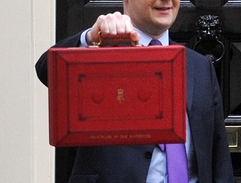 This wouldn't matter to HMRC because it had begun using RTI to update Tax Credits itself. And it was claiming the benefit, without Universal Credit.
Chancellor George Osborne said in his Autumn statement, on 3 December, that Tax Credit overpayments would be reduced "in-year" from April 2015. 'In-year' is Tax Credits parlance for real-time or near-as-dammit. He was able to credit this because HMRC was already feeding RTI into Tax Credits.
HMRC was even geared up to accommodate RTI's data problems. HMRC already had an organisation that administered income tax and credits. The income tax system would still operate in an emergency without RTI, HMRC said in 2013 after the Public Accounts Committee raised concerns about it having no disaster recovery system. HMRC had axed RTI's back-up plan to cut costs. HMRC would be okay. It was just other departments whose own systems could not tolerate an interruption by RTI that it might leave in the lurch.
HMRC would presumably also continue working in those cases where RTI was delivering duff data, while its bailiffs roughed up problem employers and its engineers tried to render reality more accurately in their software. Universal Credit's delays gave them two more years to get things ship-shape.
Coincidentally though, Universal Credit did do one other thing for HMRC. Its own very public farce distracted everyone while HMRC built in RTI an extraordinary state power to keep vigil over people's pay packets, pulling corporations, the banks and the state into one audacious, totalitarian tax collecting system. That would have made a computer controversy more momentous than the trials and tribulations of some social security system that sought merely to improve people's economic welfare, or even some NHS system that sought to improve their health.
– – – – – – – – – – – – – – – – – – – – — – – – – – – – –
* UPDATE 2014.02.26.
HMRC has ignored Computer Weekly's questions about the rate of error in RTI for nearly a week. It has ignored other questions about RTI for nearly a month.
But after this article was published, Ruth Owen, HMRC director general of tax, sent a letter to the editor, via her press department.
Owen's letter:
Dear Sir

I refer to your article: Tax system edit fagged the Universal Credit.

We have made it repeatedly clear that it's untrue to suggest that RTI had any negative impact on the implementation of Universal Credit. RTI has been rolled out since 2013 and was delivered to its original timescale. It supported the biggest change to the operation of PAYE in 70 years and underpinned the government's Universal Credit programme. 99 per cent of all PAYE schemes are being reported in real time.

The feed of payroll data from HMRC systems to DWP's Universal Credit system began operation on time and without a hitch, contrary to your article's suggestion that it was delayed and suffered fundamental problems.

Ruth Owen
HMRC Director-General, Personal Tax
The article in question – the one above – said not that RTI's troubles caused Universal Credit's ongoing delays, but that they were significant enough to ask whether they would have undermined Universal Credit if it had been ready to launch on time.
Owen's statement is partially true, though misleading. RTI's problems are recorded in HMRC's own annual reports. More importantly, note that a two per cent rate of error in "PAYE schemes" (employers, roughly speaking) would create a significantly greater number of errors than two per cent of employees. Similarly, 99 per cent of employers connected equates to much less than 99 per cent of employees' records. Nor does it say that 99 per cent of employers are connected without error.
These are the pertinent questions when considering how reliable RTI's real-time data would be for a system that, like Universal Credit, would need a reliable real-time data feed.
They also happen to be the questions HMRC won't answer. They will be revisited on these pages, resources permitting.