iXBRL inventor: my algorithm turns UK company data into 'useless PDFs'
The UK business registrar has been rendering its revolutionary company data useless to anyone without computer skills thanks to software written by the very man who invented the principle way to make it meaningful.
It has taken Companies House more than a decade to implement its modernisation plan, to get businesses filing their accounts in its register electronically instead of on paper. Yet it has denied the general public the benefit of its modernisation by turning the data they submit back into a form of document labelled by critics as "useless PDFs" or "paper under glass": scanned images of documents that can't normally be processed by computer, and that force people to copy by hand if they want to use the information contained in them.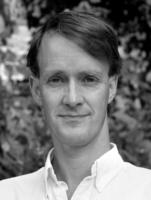 Philip Allen was contracted by one branch of UK government to invent the iXBRL data language in 2009, to render company data into a form of electronic document people could actually use. But another branch of government paid him to invent a way to re-render the iXBRL back into PDFs.
"When [Companies House] first started doing XBRL they came to us and said can you produce for us a program that will take the XBRL filings and turn them into TIFF [format]?" Allen told Computer Weekly.
"We were doing all the stuff behind the scenes, running the XBRL handling, and they said, 'On day one, with only a small number of people filing in XBRL we will still need to meet our general obligation, to allow people to use the existing service.
"The existing service, as you know, is for graphics. So all the stuff coming in XBRL is still made available in TIFF through the old mechanism.
"Converting stuff back to TIFF was the simplest possible way of making sure they continued to meet their obligations," said Allen.
Reversal
Companies House had been scanning documents companies filed on paper since 1992, turning them into TIFF (a format for storing images on computer) and embedding them in a PDF file for publishing on the public register.
It began trying in 2003 to design a way for companies to file their accounts electronically, so the documents on its register weren't so limited. That was a three-year programme.
It was 10 years before it finally started getting a substantial proportion of companies filing their accounts as data. But it still published them on its register as PDFs, denying the general public a means to get at the data.
Ironically, HM Revenue and Customs contracted CoreFiling, Allen's XBRL software business to make XBRL comprehensible to ordinary people in the noughties as well.
HMRC had been looking in 2002 at XBRL (eXtensible Business Reporting Language – then becoming the standard way to describe company finances as data). But the accounting industry was deterred by its being incomprehensible to anyone but computer experts.
Fluff
The result of Allen's work was iXBRL, a form of hybrid data document he released to the world in 2009. Depending how you looked at it, a company accounts in iXBRL would either appear as an electronic document that could be read by humans, or a set of data that could be read by computer experts.
That was good for tax inspectors, who wanted to read electronic documents. But Companies House kept those same data documents back from the general public using the algorithm it commissioned Allen to write to revert the electronic documents back into PDFs.
Companies House says that up to a million PDF documents are downloaded each day, having been produced by an automated process as part of companies filing their data.
Speculation
Some experts believe it has put the interests of the business information industry before its own mandate to serve the public interest. The businesses in that industry – data aggregators such as the powerful Bloomberg and Britain's Dunn & Bradstreet – might lose custom if Companies House did not release its data as "paper under glass".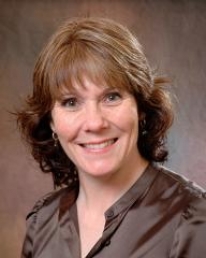 "Companies House also provides data-to-data aggregators for a fee," said accounting professors Joanne Locke, Andy Lymer & Alan Lowe in 2010.
"They seek to add value to the data for re-selling. If Companies House provides the tagged data direct to the public, it will effectively be in competition with its data aggregator clients."
Andy Lymer is professor of accounting at The Birmingham School Of Business.
Companies House, however, said it no longer charges for its bulk download service, and that it has made all electronically filed accounts data available, for free, for anyone to access as a bulk download, since November 2013.
The US Securities and Exchanges Commission has been publishing company accounts as electronic documents since 1995, after mandating in December 2004 that companies send them by email or computer disk.
CoreFiling has been publishing itself those iXBRL documents that Companies House has been holding back, on its own website.