We gave up, says GovIT SME
It's so hard dealing with the large suppliers who control UK government IT that its not even worth bothering to knock on their door.
So said a public sector SME that has built bespoke software for the last 20 years. Systems integrators are supposed to manage government's IT supply chain, bringing SMEs into the loop and keeping costs down. But SMEs say they push costs up and pick the best work for themselves.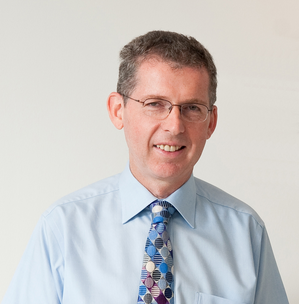 Steve Elliott, director and co-founder of SFW, told Computer Weekly he had given up knocking on the doors of systems integrators because they never answered.
Elliott had approached most of those few SIs that control the majority of public sector IT. The £4.5m company had never found any success with such approaches at all.
"We don't engage much with SIs now. Because we haven't been successful in the past we prefer to continue to engage directly with our clients," said Elliott, whose business gets 80 per cent of its business from the public sector.
SMEs are usually scared of speaking out, for fear of being punished commercially. Elliott insisted he wouldn't name names.
But he claimed to have stories where SIs had closed him out of clients or made money for old rope.
One involved an SI approving the work SFW was doing for a client. It involved developing a browser add-on so the client could display some proprietary file formats online.
Quote my quote
"The SI had to see how much it would cost to evaluate and test it, so it was like a quote for a quote. They wanted to do a feasibility study to see how long the quote would take," said Elliott.
"When you compare it to what we were charging and the time-scales we were charging it was a different order of magnitude really. They were taking weeks to do something that would normally take us a few days.
"The department was frustrated. Its not that they were over-charging. They were charging as per the contract," Elliott said.
Without specific exmples there is no way of verifying Elliott's story. SMEs often make such unfounded reports. All SIs get branded alike. None specifically get the blame.
System error
Nevertheless, SIs blunted the competitive edge of those few SMEs they did employ by lumping a five to 10 per cent fee on top of their costs, said Elliott, whose clients include ACAS, DEFRA, and the Veterinary Laboratory Agency.
SMEs are most resentful of this fee, even though they acknowledge SIs are charging for procurement services rendered and risks shouldered.
Elliott said the trouble for SMEs started around 2005 when the Office of Government Commerce (now part of the Cabinet Office) began aggregating its IT business into such large clumps SMEs were automatically excluded. OGC Buying Solutions simultaneously cut the numbers of suppliers on its Framework Contracts in response to changes in EU procurement law.
SFW had spent a few years on the S-CAT framework in the days of the e-Government push and had seen growth of 20 per cent a year. It was kicked off in 2005 and for the last 3 years growth has been flat. The market influence looks strong here, but Elliott thinks a "significant" difference is made when SIs control access to clients.