Transparency reform leaves names redacted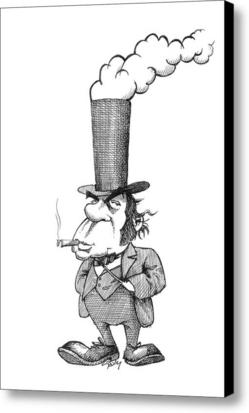 If Contracts Finder had operated in the 19th Century it would have credited the Great Western Railway not to Isambard Kingdom Brunel but to [Redacted].
A website the coalition built to fulfill its transparency pledge in 2011, Contracts Finder was supposed to carry copies of public contracts with private companies. But they were heavily redacted when they were there at all.
Take for example the Department of Culture, Media and Sport's £150m Mobile Infrastructure Project.
DCMS actually did publish its June 2013 contract with Arqiva on Contracts Finder. But only after redacting the sort of details you have a transparency initiative to avoid being redacted in the first place:
• Large land portfolio owners paid under the scheme • land agents • land rental terms & trends • tactics for dealing with local authorities • grant awards • past local consultations • costs • strategies to control rents , transmission & power costs • targets • business rate reductions • risks and risk mitigation plans • systems employed • problem escalation schedule • key personnel • concept drawings • project plans • number of sites for mobile masts • partners used to locate sites • contract signatories • …
Seriously contrary to declared policy, such redactions could also be silly. Take Cabinet Office, government department responsible for implementing the coalition's transparency policy. It published a contract it is signed with the Oxford Saïd Business School in January 2012 to establish a Major Projects Leadership Academy, for teaching civil servants not to bodge big public projects.
But it published only after redacting the names of project directors and big cheeses who would run the school, even though most of them could be identified easily enough by looking them up on the internet.
The A-Team included:
[Redacted Text], executive director of the BT Centre for Major Programme Management at Oxford Saïd Business School;

[Redacted Text], the BT Professor and Chair of Major Programme Management at Saïd Business School;

[Redacted Text], BT Saïd's practitioner director and president of Major Government Programmes at US conglomerate CH2M Hill.

[Redacted Text], a Partner at Deloitte who "leads our Programme Leadership practice" and "has led some of the most complex projects in Government, including for the [Redacted Text] and [Redacted Text]"
It also lined up:
[Redacted Text], "former permanent secretary of the [Redacted Text] and senior advisor to [Redacted Text]". Also well known as distinguished chairman of [Redacted Text], and former chairman of of [Redacted Text].

[Redacted Text], "internationally renowned" author of "bestselling book [Redacted Text]", otherwise known as professor of Risk Engineering at New York University Polytechnic Institute & Distinguished Research Scholar, Saïd

[Redacted Text], "Chairman of [Redacted Text] from its establishment in April 2005 to the end of August 2006… previously Managing Director for [Redacted Text], Chief Executive [Redacted Text] and Chairman of [Redacted Text]".

[Redacted Text], "Chief Executive of [Redacted Text]", "directed the strategy unit at the [Redacted Text], working with Ministers on [Redacted Text]", also renowned author of reports on health leadership.
Anyone would think them embarrassed to take public money. Cabinet Office redacted their public fees too, and pricing and milestone payments for the public Academy as a whole.
Public sector
This Oxford [bunch] were concerned, however, with major projects the coalition's transparency reforms sought to dismantle. By the government's reckoning, their generation was on the way out.
Advised largely by a Cambridge bunch, the Conservative coalition leadership sought to publish public contracts to catalyze the dissolution of big public bodies – though they didn't quite put it that way. They wanted to "transform" lumbering government departments employing lots of people in big call centres, turning them into into whizzy web apps that rendered most government jobs in software. But they said they proposed openness as a means of encouraging public accountability and private enterprise.
The big idea was that a ready supply of information about big public contracts (complimented by the wide release of public data anyone would need to take over public services) would become market intelligence to nurture ecosystems of small, private tech companies, who would rise up to usurp the big contractors usually employed to run big ventures for big departments.
Cabal Network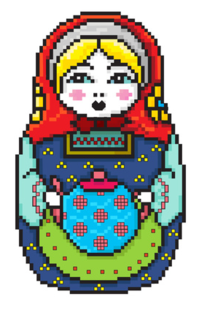 As it happened, some private contractors who helped formulate and promote this policy would subsequently do well under its [Redacted] contracts. They assembled at the Network for the Post-Bureaucratic Age, a think tank prime minister David Cameron launched in 2010. He used the launch to announce that he would reform government by publishing all public contracts "in-full".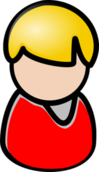 Led by Liam Maxwell, who subsequently became responsible for implementing coalition digital reforms as Cabinet Office's chief technology officer, this Post-Bureaucratic bunch insisted likewise that transparency must be "imposed" and "enforced" on public contracts. This was set out in their September 2010 report, "Better for Less" – effectively a blueprint for the ICT Strategy that would spearhead the coalition reform programme, issued in March 2011.

Maxwell's co-authors all subsequently helped him implement the coalition's computer-led reforms: Jerry Fishenden, Cabinet Office advisor and LSE academic who worked with Maxwell as deputy government CIO, and who organised and wrote the Public Administration Select Committee hearings and report in 2011 that generated the resonant but insubstantial accusation that the public sector ICT industry was corrupt and therefore needed urgent reform;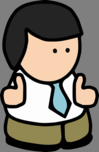 Jonathan Sowler, who worked with Fishenden on strategy at Microsoft before 2010, and who then joined Methods Consulting, a principle contracting firm for the Cabinet Office's digital transformation programme;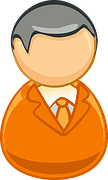 Peter Rowlins and Mark Thompson, owners of Methods, the latter an architect of the coalition

reform programme as advisor to chancellor-to-be George Osborne before the 2010 election, and Cabinet Office advisor after it – he also articulated the policy in numerous papers he co-wrote, as a Cambridge University business school lecturer, with Fishenden;

Simon Wardley, a consultant to the Cabinet Office through the Computer Sciences Corporation's Leading Edge Forum advisory group, and one of the foremost public advocates of the coalition-flavoured model of computing;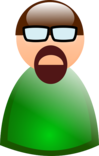 and William Heath, chairman of Mydex, an identity software company that helped formulate the coalition's Identity Assurance Scheme and then won a place on its £25m pilot contract in 2013.
This lot demanded public contract s be published in full. But Maxwell wasn't quite as strict about their own public contracts.
His Cabinet Office published its contract with Mydex in 2012 only after redacting the names of directors and civil servants involved in the deal. Mydex was subsequently lined-up for a place on the £150m Verify framework, the successor to the ID Assurance scheme trial.
IDA, the coalition's replacement for the last government's dreaded Identity Cards Scheme, was the keystone of all its reforms: it couldn't automate government if it didn't also have an automated way of identifying people who used its automated government services. Maxwell's colleagues all coincidentally shared a professional interest in such systems.
Contracts

Mydex was a shoe-in for a place on the £150m framework contract, having helped design the coalition ID scheme, and being one of a few pioneers in the world of the principles behind it. The other trial companies were all expected to get places too when Cabinet Office finalised the deal this month.
But this all changed at the end of March, while Computer Weekly was resarchng the NpBA cabal network. Cabinet Office issued a jaw-dropping announcement: Mydex was not getting a place on the £150m Verify framework after all.

It was unprecedented for any government department to renounce a supplier from a contract before its award was announced. It was surely unprecedented for government to renounce a supplier from a contract at all?

"Mydex CIC has been an important partner for GOV.UK Verify and, although it will no longer be one of the certified identity providers, that partnership is ongoing", said the Cabinet Office statement.

"Mydex goals remain aligned with HMG policy," it said. Mydex would continue developing identical systems "alongside" the UK government contract as well. It just wouldn't be on the contract anymore. It neglected to say why.
Recession

Maxwell imposed transparency but loosely again when his department gave his compadres at Methods Consulting a place with 65 other suppliers on its £2bn ConsultancyOne framework in 2013. Contracts Finder recorded the deal with blank, generic framework templates.

Thompson and Rowlins did well out of it because they restructured Methods, pre-empting the policy changes they had helped Cameron's government devise.

They had in 2009 been on a similar 3-year, £500m ICT Consultancy framework with 23 other suppliers.

But their business was crushed by a freeze Cabinet Office minister Francis Maude put on IT spending in 2010 while he prepared to implement Thomson's reforms, and while Fishenden prepared the way with his racket about a cartel.
Methods' revenue dropped from £54.9m in 2009 to £28.7m in 2012 after Maude's freeze bit, according to their annual accounts registered with Companies House. Methods reacted boldly to this crisis: by almost halving to 21 people the administration, sales and marketing staff who had formed its entire workforce, and replacing them with twice the number of consultants.

Since Methods applied for a place on the £2bn ConsultancyOne contract at the start of 2012, it hired 42 hand-picked consultants, doubling its staff from pre-downturn levels. It got a place, and its public sector income subsequently jumped 60 per cent, back to pre-downturn levels, at £46m.

Thompson and Rowlins bragged in Methods' annual reports how Cabinet Office reforms called for just the sort of thing their business was geared up to do.
That was "scalable, commoditised computing" – the same thing CSC and Mydex were geared up for as well.

Also known as cloud computing, it was what government services would become when they had been transformed by the coalition and its network of advisers: vast, remote data centres run by the likes of CSC would host software produced by the likes of Mydex to run government services previously administered manually by civil servants.
Oligopoly

The Cabinet Off ice would bring this new regime about by establishing its G-Cloud procurement system. This was a digitally-enhanced framework contract that would create a quasi-marketplace of pre-vetted suppliers whose cloud services could be "pulled off" as though from a picture book of haircuts in a barbershop.

Cloud computing itself would involve delivering commodity computer services over the wire. It would be like the difference between getting a haircut at a salon or picking a style from a picture of prefabricated wigs.

Along with contract transparency and some technological reforms, these were the fundamentals of the coalition plan to create a vigorous market for public services.

The technological reforms were open source software, open standards and open data. The first two would, theoretically, stop companies using their software to gain control of the market by claiming property rights over the software people used, then dictating the terms on which people's software communicated, and then hiking up rents to gluttonous levels. Osborne and his NpBA advisers had diagnosed this as the source of problems the government had with big computer systems.

They proposed that open standards and open data would allow them to disrupt the "ICT oligopoly" – 18 companies, it reckoned, who dominated public sector computing – not because 18 was as many as the market for big government contracts could sustain – but because their own nefarious software had closed the market to any competitors.

They would correct this apparent injustice by creating a kind of perfect competition: the nirvana of free-market economic theory where no companies could set themselves up as a gluttonous oligopoly because market conditions would always make it easy for any competitors who fancied having a go.

Open contracts, cloud computing and the G-Cloud procurement framework were text-book examples of the conditions you would need for a perfect market:

• full market information, so everyone could see what everyone else was up to, with who and for how much;
• having many suppliers would prevent wannabe oligopolists from exploiting their power to earn more money than anyone else;
• the technological reforms would make it easy for anybody to join the market if they wanted;
• and cloud computing would remove any distinctions between them.

It would created a totally "level playing field".
Thus by the laws of economics, the public sector would become a place where innovative young entrepreneurs would thrive. The large contractors who usually got government work would be forced to make their software assets open, so anyone who fancied muscling in on their business could just come and have a go. And the competition would surely become intense because their competitors would see their juicy contract prices and undercut them.
Accordingly, when Methods got a place on the £200m G-Cloud 6 framework contract in February, it did so not with 65 other suppliers as before but with about 1400. It got a place on the Cabinet Office's £40m Digital Services framework as well, with 173 other suppliers.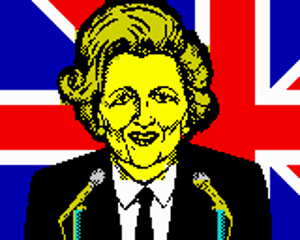 This is what Cameron and Osborne promised their reforms would deliver: the difference between a stagnant pond with a few prize, hand-fed carp and a dynamic ecosystem churning with oxygen and healthy food-chain rough-and-tumble.
That's what they offered on the face of it. But from another perspective they were merely continuing a programme of privatization begun by prior Conservative governments – most especially Margaret Thatcher's government of 1983.
The coalition's recent reforms were similar to the privatization programme of the 80s and 90s – not least because coalition Cabinet minister Francis Maude had played a central part in both. They were both also driven by the same powerful forces: technology and globalization.
The consequences then as now: restructuring, mass unemployment, a constriction of public ownership, innovation, and piles of money for a fortunate few. The vision: dismantling public industries (then) and public services (now) would release immense energy and resources to form a creative chaos from which innovation would grow.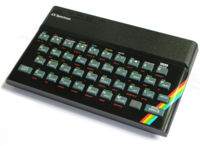 The role model for this was one of the most proud and innovative moments of modern British history. That was the ZX Spectrum, the home computer beloved of children from prime minister David Cameron and chancellor George Osborne's generation in the early 1980s.
( If you were fortunate enough to do home computing in the 80s, you might be amused to consider the irony of the Conservative leadership coming from families who probably used the snooty BBC Micro home computer (an over-priced work of public sector perfection); while Labour leader Ed Miliband claimed earlier this month a childhood love for the down and dirty free-market funbox, the ZX Spectrum.)
Cameron's government had devised for public services the same kind of innovative ecosystem that had distinguished the ZX Spectrum from its rivals.
The Spectrum nurtured a thriving ecosystem of computer games publishers because it was easy for anyone to have a go. The computer itself had been cheap and cheerful, so lots of people bought it and instructional media flourished. Plucky nerds were encouraged to write games for it because its software was distributed on cheap audio cassette tapes; and Sinclair Research, its manufacturer, put no conditions on people producing software. So the market for Spectrum software thrived.
Jobs Computers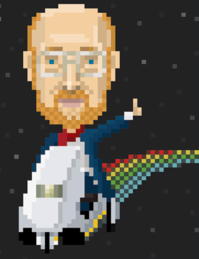 Sir Clive Sinclair, its inventor, even had a vision of the future that foreshadowed the coalition's dissolution of the public services. It was a vision of computer automation, mass unemployment, ecosystems of small, innovative companies, and vast concentrations of personal wealth.
He described it to a meeting of Mensa, the society for clever people of which he was chairman, at Cambridge University, six months after he launched the ZX Spectrum in 1982.
"We have been passing through a great industrial age in which the economic basis of society has demanded the bringing together of people in great numbers, many thousands per factory, many millions per city," he said.
He was speaking at a time when global recession had made three million British unemployed
"This is not a passing phase of recession, but a trend which will last until the end of the century, during which I expect the manufacturing industry to shed a further seven million jobs and for the proportion employed in manufacturing to decline from some 42 per cent of the population to less than 10 per cent."

"This will occur as automated systems are now radically cheaper than manual costs," he said.
"We must change the pattern of expectation – no longer to prepare people for a life-time's work in major organisations but to give them the self-reliance for a broader role in smaller groups.
"Many, if not all, of today's young people will always work for small organisations and indeed must found them. We must encourage people to fol low this route if we are to create future employment," he said.
Manufacturing Manufacturing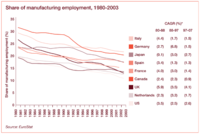 Sinclair's prediction about manufacturing employment was close enough. He was unhappy about the corresponding unemployment.

But there was not much anyone could do to stop it.
Because at that moment Francis Maude, the minister who engineered Cameron's premiership, was preparing to stand in the 1983 general election that would introduce him to parliament and launch him on a career dedicated to hastening industrial transformation by privatizing public industries.
He quickly became one of its most radical agitators, pushing for the NHS and schools to be privatized as well, at a time when the idea was so radical that even Margaret Thatcher wouldn't stomach it.

In the midst of a global recession, their government embarked instead on a more modest programme to privatize public-owned industries:

Rolls-Royce, British Steel, British Leyland, the Royal Ordnance Factories.

Also British Gas, British Telecom, British Ports, British Airways, the National Bus Company, the National Freight Corporation, the regional water utilities and so on.

And before 1983: British Aerospace, Britoil, Cable & Wireless, chemicals manufacturer Amersham International and, among the very first in 1979, International Computers Limited (ICL).


British manufacturing had been in decline, relative to the rest of the economy, since the US-led Bretton Woods reforms of 1944 did for the world economic system what Cameron has done more recently with public services: it broke the existing regime open so anybody could have a go.

That meant opportunities for US companies to trade where British industry had dominated. But it meant opportunities too for other countries to increase their manufacturing exports.

British manufacturers had grown accustomed to privileged trading terms within the British Empire. Their exports were bound to decline, from dominance to something more mutual.

Competition subsequently encouraged comfy British companies to invest in cheap production oversees.

By the 80s, computers and communications were hastening their transformation from national colonial industries into multinational corporations.

Now amidst another global recession, the technologies of automation have begun to encroach again – this time on the remaining arms of public services and administration.

The prime minister – Cameron – proposed using these forces to open up the market for public services. But really he meant to turn what remained of public services into a market.
NHS

Thus telehealth and telecare technologies have begun to disrupt the national health and social care services; while computer-assisted learning and the "smart city" will encroach on labour-intensive education and policing.

The government's recent claims to have halted privatization of the NHS seemed >dubious< in light of this. Pledges by its Labour opponents to "save the NHS" seemed similarly mislea ding.
These once national public services would after their transformation increasingly be run by technologies owned by multinational corporations, and rented at prices beyond public control.
In health, technology services would be apportioned according to the powers people held by virtue of their private health insurance plans, as Maude and his colleagues in the radical Conservative group "No Turning Back" demanded in 1983. Education would be managed similarly; perhaps policing too.

Francis Maude would have had a rare understanding of these forces after his radical 80s, and after his time running the Conservative privatization programme as chief secretary to the Treasury in John Major's government of the early 1990s, and most especially as global head of privatization at Morgan Stanley investment bank in the mid-90s.

But the future he helped engineer on his return to government would be different from the one suggested when Cameron and Osborne put it to the electorate: when they said they would build 21st Century Britain from open source software – software, that is, owned by anyone and no-one.

The coalition did begin building a government administration from open source software. But this was a "transformation" of routine, paper-based processes fulfilled by people: booking things, applying for things, recording things.

Reform of those functions has cut public sector jobs at a rate similar to the amount of unemployment caused by automation and globalization in manufacturing. Its more ambitious new-build IT projects have not been open source but left to the market.
Identity Card Sheme

So the coalition's answer to the 'dreaded' Identity Card Scheme was a US-led initiative to create a global market for intelligence data about people. Branded simply "Verify", it was modelled on the stock market. It involved creating standard software interfaces as the basis of a market exchange for intelligence sources.

People like you and me would be the subject of the intelligence. When we wanted to subscribe to get a loan, or apply for social support, or access a high-security jail, we would provide our credentials and the market intelligence system would verify that we were entitled to do what we were trying to do.

This though was not the bonanza the coalition promised it would deliver for SMEs. The companies behind it would be operating on a global scale. And they wouldn't be inclined to make their software assets open either. The only thing that would be open would be the market the software operated in.

SMEs

Hence the coalition gave its £150m Verify contract (with one exception) to banking, security, intelligence and insurance corporations with interests in the emerging global business of watching, assessing and permitting people. One of them could just be classified as an SME, but was fast outgrowing its moniker.
Cameron's proposed policy of using open source and open standards to improve public sector IT would have taken the country in a different direction if it had really been followed to its logical conclusion.

Instead of scrapping the Labour government's identity system, he would have released it as open source software and continued its development in open collaboration with other governments and industry.

Nobody and everybody would have owned it. Instead, the coalition scrapped the last government's national, public identity system operated in secret only to institute their own international, private system operated in public.
Open source

It therefore seemed Cameron's government proposed open source only so far as necessary to break the public sector software industry open; only as required for the Conservative Party to continue the programme of privatization it began in the early 1970s when it embarked on its "Trading Fund" programme to partially privatize such public assets as the Ordnance Survey and MET Office – a programme only just coming to fruition today.
The coalition did create a bonanza, however, for those SMEs employed on the coalition's "digital transformation" of existing, labour-intensive government services.

Those were SMEs like Methods who, operating under procurement frameworks such as the G-Cloud, would help build the coalition's automated government administration.

Their bonanza might last as long as there was transformation to be done – fuel to burn – particularly in health and local government, while public services were being automated.

But when the chaos of transformation settled, economic forces would likely cause the innovators to congeal again – as innovative companies merged or got bought out by larger firms. Perhaps there would even be an oligopoly, only of global companies delivering automated cloud computing services, commoditised as any other private utility and charged the same way.
Open data

The coalition reform programme promised other bonanzas though. Its open data scheme promised a creative bonanza like the one that made the Spectrum such a success in the 80s. Likewise, the release of health and crime data.

The National Information Infrastructure (NII) – the product of this initiative – assembled a hodge-podge of more than 300 datasets of things like the location of public court buildings, crime statistics, cycle routes and outcomes for children in need.

But the coalition dropped from this its stipulation that the data be open. It instead said data given an NII designation could be open, if it was made open. But it might also be available only for a fee, perhaps if it was held by a privatized utility.

A lot of data on the first NII list was held by public bodies scheduled or long-eyed for privatizatio n, such as the Ordnance Survey and Department for the Environment. Ordnance Survey released some open data. But it said this was justified, at least in part, as a way to encourage sales of its more valuable data assets, like a delicatessen that distributes dinky samples outside to entice people in off the street. It's primary strategy was to sell data overseas, to become a global data corporation.
As with transparency, some data companies would feel more commercial or pressure to produce open data than others. Public libraries found in recent years when publishers started turning their old paper-based reference almanacs into online databases, that data was being sold at a premium over paper and they could no longer afford to stock them. Most data will be beyond the reach of people without the means to pay for it.
Transparency
And so the coalition's transparency revolution might flicker out after an initial flurry of innovation finished transferring public assets into private hands.
It would have been gobbled up by the multinational utility companies that delivered the reformed public services, like the water companies privatized in the 80s, transport and electricity companies privatized in the 90s, and even the manufacturers sold off back in Sinclair's day. These services would no longer be subject to the coalition's transparency and accountability rules. The policy would eat itself. What would be left is the market.
Even when public bodies did publish contracts since 2010, their routine and heavy redactions showed the the coalition government's transparency and accountability initiative was already being circumscribed by corporate interests.
Yet corporations have insisted on publishing their contracts with public bodies in full when it was in their financial interests – when the sector or country where they operated had a reputation for corruption, for example.

The transparency managed by the companies behind Cameron's reforms seemed lame in >comparison<. UK companies found full transparency of their public affairs was not in their interest. They slipped into a cosy understanding with government that transparency could be ignored when it suited them.
Accountability

Before this became apparent, it was possible to imagine the coalition's transparency initiative building enough momentum for open contracts and freedom of information to extend right into the private sector as well – so corporations would be made democratically accountable too.

It seemed instead that Cameron's government proposed transparency and accountability only so far as necessary to break the public sector open; only to continue the privatization his party began in earnest in the early 1980s, when Maude came to office.

It did not, for example, manage to implement the modest 2010 election pledge of its Liberal Democrat coalition partners, that companies contracted to provide public services should have that part of their business made accountable under the Freedom of Information Act.
Maude himself championed Freedom of Information when running privatization under John Major in the early 1990s.
When FOI was at last operating in the naughties, it became a method for journalists and right-wing campaigners to find evidence in public records of "waste and inefficiency", to use a catchphrase from the Conservative privatization programme of the 1980s.
No Turning Back

Maude joined the vanguard of that privatization programme in 1985 as a founding member of the 'No Turning Back' group, which called for privatization not only of industry but also health, education and housing. His campaign came to fruition in Cameron's programme for government, which he engineered and then implemented.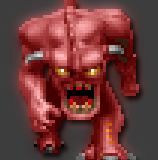 Edward Leigh, a founding member with Maude of the No Turning radicals, prepared the way for Maude's 2010 reforms with his work on the parliamentary Public Accounts Committee. As committee chair before 2010, Leigh portrayed the complexity of big public sector IT projects – especially the NHS National Programme for IT – as an inherent source of needless waste and inefficiency. Yet it was inherent to such big systems supporting tens of thousands of people in spawling organisations, that their costs would also be gargantuan. The coalition said the problem was IT. It's solution was to get rid of people.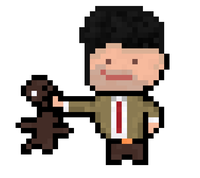 Bernard Jenkin, another No Turning radical, became chair of the Public Administration Select Committee after his government came to power in 2010. He paved the way for Maude's reforms with the 2011 Fishenden hearings that established in the public imagination the misconception that large government IT suppliers were corrupt, in some vague way that was never substantiated.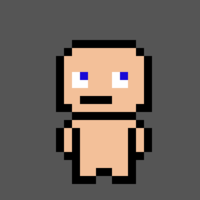 Iain Duncan Smith, yet another No Turning radical, coincidentally made such a bodge of building the Universal Credit social security system as Maude's Cameron's minister for work and pensions that he proved the case against big government IT once and for all.
His failure put modernization of the Department for Work and Pensions back nearly a decade. If Universal Credit had gone to plan it would have turned DWP into a fortress of public power. As it happened, his bodge made DWP vulnerable to dissolution as well. Embarrassingly for Maude, his Cabinet Office was largely responsible for Smith's bodge. And his government has reduced wealth redistribution so much as to make Universal Credit almost untenable.
These radicals styled themselves as a "ginger group" in the early 80s because their ideas were awkward and unpopular.
As computing technology proliferated, however, so did support for their reforms, especially among the twitter-literate ecosystems of companies most likely to benefit from them. Central government's po-faced corporate facade was still so 1950s. Whereas an enterprise culture born of the network would be so inherently well integrated – so inherently level – that it would surely remove any meaningful distinction between public and private.
Ginger Golden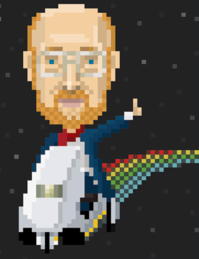 This is what Sir Clive Sinclair, ginger-haired poster-geek for the No Turning generation, had gone to tell the Cambridge elitists about in 1982. Not merely that the age of automation would be a new Golden Age, as he called it. But that it would burden them with a great responsibility. Because the unfortunate consequence of automation would be mass unemployment. It would fall upon them – the wealthy elite – to deal with it.
(This Golden Age would, incidentally, be triggered by a technological breakthrough as startling as… "the invention of writing or moving type" …is how a Sinclair User magazine puff piece about the inventor's Mensa talk reported it in October that year.


Writing and moveable type each "cut the cost of data transmission by a factor of 100". New technology was about to do the same again.)
"The resulting unemployment due to technological innovation and automation will leave the population with a lot of spare time if present trends continue," Sinclair said.


"If the number of unemployed rises to more than 90 percent it may be necessary to redefine the term altogether."
Still, he insisted, this could be "the most Golden Age of man's history". If only the elite would remember to be good patrons to the arts, then civilisation might flower. Because there was bound to be some artistic potential among three million unemployed. And the age of automation would produce an abundance of wealthy patrons.

Do the maths though – on the back of the flyer you picked up from the food-bank – and you'll see it doesn't quite add up.

Tech-driven market perfection might produce more wealthy patrons, and even more wealth per capita. But there's more people too. And greater numbers of poor. So you'll end up with about as much great art per capita as well, if you're lucky. And about as much inequality.

Coming years of tech-driven reform might even cause the structures of international power to metamorphose again, in a way the gingers perhaps imagined: from the multinational corporations that usurped empire, to international ecosystems of empowered individuals united by cross-border software infrastructures.

Do bear in mind though, the last "Golden Age" was the name given by economists to the period of Britain's Imperial supremacy, when the world economy was supposed to have prospered under a kind of ideal currency-market harmony, sustained by the monetary system peculiar to the then dominant British pound.

After the US-dollar usurped the pound – a subversion concomitant with the technological dissolution of British colonial-industrial power – the Golden Age was exposed as a myth.

Middle-aged computer gamers and programmers meanwhile look back wistfully at those days in the 80s when it was possible for anyone to have a go – not just take part, but to get the prize.

The innovative ecosystem of 80s games producers became a multinational industry. Its productions grew into Hollywood-scale operations. Its programming heroes became middle class wage slaves. This perhaps is the future of the public sector once its digital transformation is done: coagulation.

The No Turning plan to level everything therefore seemd to have left blanks in the parts where it must surely have intended to address wealth and privilege.