The limits of Agile: Emergn CEO on Universal Credit
The Department of Work and Pensions set out in January to achieve the seemingly unachievable: develop a £2bn Universal Credit system in two years. An Agile software development methodology would make it possible, said the DWP. But its Agile credentials are questionable.
Computer Weekly was fortunate then to meet Alex Adamopoulos, CEO of Emergn, the firm of management consultants brought in to sprinkle Agile fairy dust over the DWP, and ask him about this miracle cure.
DWP is learning how to do Agile as it goes along, he tells Computer Weekly.
The learning process – the "transformation" in Agile-speak – will take as long as the project. Adamopoulos insists this is manageable.
"When you are doing transformation – when you are running a change programme at the same time as running a project – it's part of the process," he says.
Doing all this in time for Universal Credit's April and October 2013 deadlines is what Adamopoulos calls a "fair and aggressive time-line". He's confident the job can be done and Agile will do it.
Consider that in respect of the nitty-gritty job DWP is trying to do and it sounds like a high-stakes game of Scrapheap Challenge.
It has just 18 months left to integrate its vast estate of antique computer systems into a modern whole capable of handling £74bn budget and 6m people.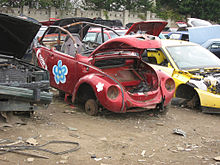 No Agile project has been as big, as ambitious and as public. But it's already looking hairy.
The department said in June the large systems integrators that dominate government IT were not up to the job, echoing the government's line on the causes of public computer bodges. It would rely on SMEs to do the Agile work on universal credit.
Empty promises
It then gave Universal Credit to the usual suspects. Accenture, BT, HP and IBM have been confirmed as lead suppliers to the programme.
DWP meanwhile refuses to say precisely which companies have been employed to do what work for what money under what contracts. It won't even confirm the names of those employed.
It will say only that it is using existing contracts to do the work. It has not updated public records with details of those contracts it has awarded.
A DWP spokeswoman said this week it would be improper to discuss those contracts it has signed because there are other contracts it is still negotiating. CW put it to her that this was nonsense. That was four days ago. It took seven days to get that far.
This is 18 months after the Prime Minister made a song and dance about transparency in contracting after the coalition was elected in 2010.
The Agile-in-government brigade also makes a fuss about contracts. Adamopolous makes a fuss about contracts too.
The government supply chain is "broken", he says. Suppliers became more interested in satisfying their contracts than their customers, he says.
Conventional IT contracts are said to stymie Agile projects. Emergn solved the problem by working with Gallen Alliance lawyer Susan Atkinson to design an Agile addendum the DWP tacked on the end of the contracts it has with Universal Credit suppliers. They remain unpublished, as do the old contracts we are told are rubbish. We will have to take them at their word that what has come is better than what went before.
Agile vs. Agile
Another problem with the government supply chain, says Adamopolous, is that these large integrators all have their own methodologies.
"They come to you prepared to sell their solution. When you come to another supplier, they have a different approach. There's no continuity," he says.
The idea is that suppliers use their different methodologies as a competitive instrument, much as software suppliers use proprietary standards to stake a market as their own.
Adamopolous accuses systems integrators of "bad behaviour". They use their time in a customer account as a "land-grab". They're too busy competing with one another when they are supposed to be serving their customer's interests.
This is not the case with Universal Credit, he says. Emergn solved the problem of competing methodologies by imposing its own trademarked methodology on Universal Credit suppliers instead. The Major Projects Authority, a Cabinet Office and Treasury auditing team, commended this, as though it was any better.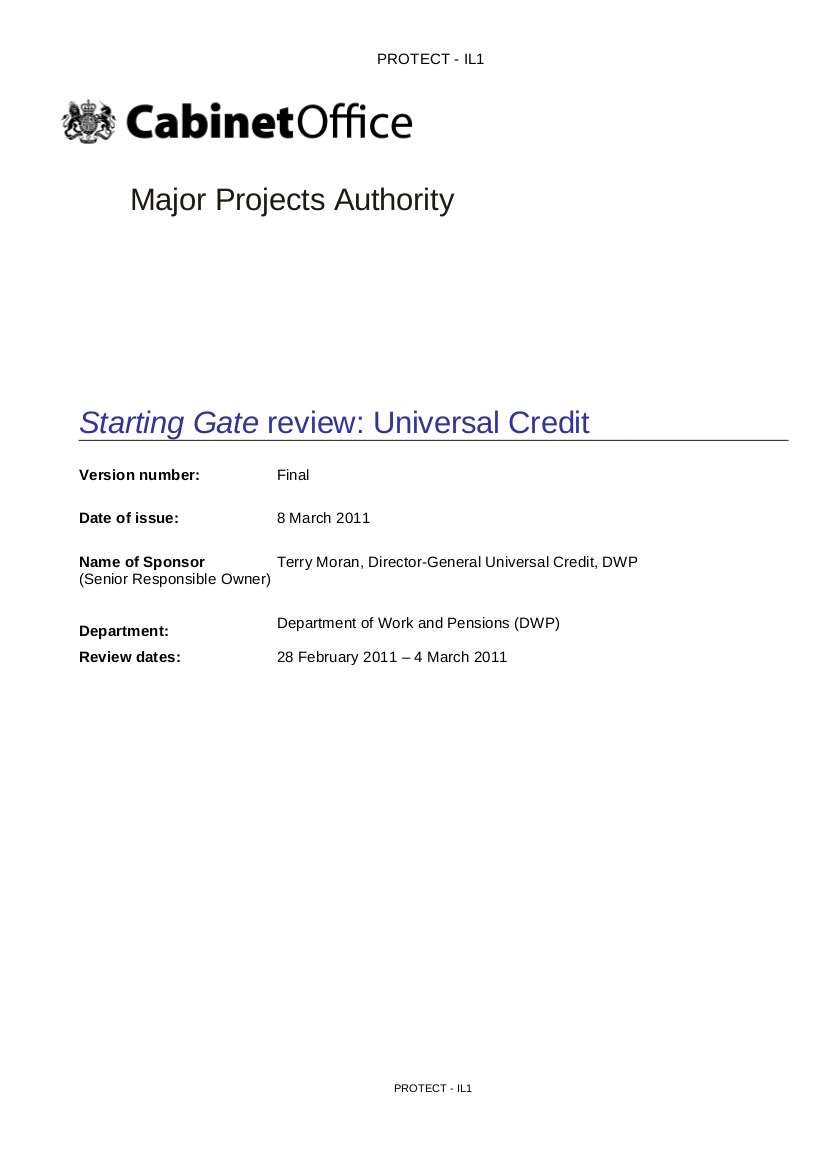 But the DWP didn't really know Agile. The MPA said it had been trained to do the "interpretation" of Agile favoured by Accenture, its lead developer.
This was a "slightly less 'lean' version" of Agile than something or other it did not specify in the report (which we publish exclusively here).
Agile is a 10-year old systems development methodology. It's been combined with similarly adaptable business process disciplines to produce an amorphous methodology for tending an amorphous reality in the wider business world.
How could either the DWP or the MPA declare confidence in it or the Universal Credit project when they can't even pin a tail on it?
Agile-like
Emergn's own version of Agile, by Adamopolous's admission, isn't really Agile.
"It's a combination of lean, Agile, design thinking and systems thinking," he says. "We've taken products from each to develop our own way of working."
This is what Emergn has applied to DWP and its suppliers. And that's important because, he says: "Agile might not be the answer for the problem they are trying to solve."
The Institute for Government gave a similar view at the Agile Business 2011 Conference in London last week. It draughted its own Agile principles after extensive interviews with proponents of lean and systems thinking.
IfG researcher Jerrett Myers held a talk about progress made since the IfG published the influential System Error report he co-authored in March, and which advocated Agile.
The only progress of note came three weeks later when the Cabin et Office adopted the IfG's Agile recommendations in its ICT Strategy, telling all government departments they should get at least one Agile project on the go, and establishing DWP as Agile lead for government.
The biggest lesson had been the identification of a significant challenge: that two-thirds of all government IT is outsourced, under inadequate contracts (and to the same suppliers).
"The message from all of this is that Agile can be very difficult to run in a large organisation and it can take some time," Myers said last week.
The MPA had already concluded in reference to Universal Credit, Agile was "unproven at this scale and within government".
Computer Weekly reported these findings. Adamopolous is very unhappy about it.
"I don't think its unproven," he says. "I think it is proven. It depends how you define scale."
Unproven
But he can't cite any examples of Agile projects as large or as complex as Universal Credit, especially in UK government. He resists citing his own large customers, which include the BA project used repeatedly as the example for Universal Credit.
The Agile community has a lot to prove. It seems sensitive, perhaps nervous about its ability to wrest control of large, complex projects from the hands of ignorant bureaucrats and placing it in the hands of engineers and users in the real world. It must be the way we build 21st Century infrastructure projects: complex, adaptable, devolved, modular. We're almost there. Don't spoil it now.
A lot's riding on Universal Credit. Adamopolous insists the £2bn project is Agile.
"Its very Agile, from the vision statement, to the stakeholder buy-in, from the acceptance from the managers and the teams, and from the suppliers' perspective.
"It is an Agile transformation programme. Universal Credit is as Agile as they come," he says.
That appears to mean it will by its Agile nature adapt to its antagile parameters, which are many: the need, as Adamopolous puts it, to spread the Agile way "downstream" from those core managers and teams who have been "transformed" thus far; its reliance on HMRC's conventionally-run Real-Time Information project; the need to squeeze mammoth requirements into a mouse-run time-scale; to accommodate contracts the DWP already has with those oligopolistic suppliers who were supposed to have become disfavoured in UK.gov.
Collusion
It means these large suppliers, who have been accused casually of anti-competitive collusion, are now being officially encouraged to collaborate.
Adamopolous emphasises the importance of collaboration for this and all Agile projects. He is proud of the extent to which suppliers are collaborating together over Universal Credit. The Agile way involves teamwork.
"We have a collaborative supply base on the ground," he says. "That's a unique selling point. Because you usually have a competitive environment. When you're in an account and you have suppliers on the ground, they compete for more business.
"But what's nice about this particular arrangement is the collaboration of the suppliers to do what's right for the customer. That's a huge point because it's not what you would traditionally expect."
Adamopolous is uncomfortable being asked about the line between collaboration and collusion. He doesn't believe allowing Universal Credit's large suppliers to be matey might cause any problems. The interview becomes tetchy.
We meet the day Steve Jobs dies. Fortune magazine columnist Philip Elmer-DeWitt had told the Radio 4 Today programme how Jobs had stopped living in a hippy commune when one night he slept under the kitchen table and "watched everybody sneak in and steal food from the refrigerator".
Collaboration
Adamopolous says its right to be cynical but customers are demanding their suppliers collaborate more.
"The collaboration isn't cosy," he says. "It's not like we are all hanging out together and acting like one big company.
"There is a spirit of doing what's right for the customer. That is an Agile principle. It's people over process…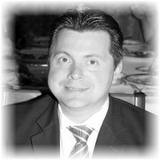 "…And transparency," he says genuinely, though after a prompt from his public relations assistant.
"The main goal now is to work for the common good," he adds.
But there appears to be no more transparency in Universal Credit than there was under any public or private sector IT project that went before.
Adamopolous refuses to say how much Emergn is getting paid for its work on Universal Credit or to discuss his contract. Emergn's a private company, he says. Private companies don't have to discuss what they do, he says. He won't even say what Emergn's turnover is or how many employees it has.
The common good is as amorphous a concept as Agile. Thus transparency in Universal Credit appears to extend only as far as it is convenient for those handling its £2bn budget. It lacks even as much transparency as would be necessary to encourage competition. It falls well short of the ideal punted by the coalition government and the proponents of Agile with all their matey thumbs-up talk of collaboration.
It is indeed unclear how, without transparency, collaboration over £2bn of public money could become anything other than collusion.
The Agile way is commendable on the face of it. Its emphasis on devolved decision-making and team work are intuitively better than disempowered working methods designed for manufacturing production lines of an earlier age.
Industry is learning that complex tools like software can solve complex problems in more intimate harmony with the outside world only if they are operated by workers empowered to think for themselves.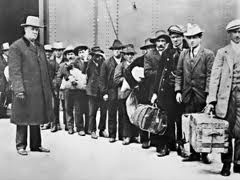 But as ever with systems built to support high-stakes political gambits like the coalition government's benefits reform programme, the fear of reputational failure is greater than the risk of project failure.
Politics too has yet to get Agile. Power is not as adaptable as it would have its tools be. The concomitant lack of transparency has been characteristic of past IT bodges. There are yet only vague reasons why it won't happen again.