Suppliers got sweeteners in MOU deals
Systems integrators got contract extensions in return for cutting costs in their government contracts when they did their bit for the UK austerity drive by signing memoranda of understanding with the Cabinet Office last year.
Government claimed to have won £800m-worth of concessions from suppliers after months of ball-breaking talks launched by Cabinet Office minister Francis Maude with 19 large suppliers in July 2010 as part of the coalition government's cuts programme.
It has now embarked on further cost-cutting renegotiations of contracts worth tens and hundreds of millions, and sometimes billions of pounds.
Bill Crothers, Home Office commercial director, said government did use contract extensions to win concessions from suppliers. But it didn't use them as quid pro quo for suppliers who cut their contract prices.
"Several companies came in and said we will give you money in return for an extension. The minister was clear that wasn't the basis of the discussions," Crothers told Computer Weekly.
However, he said: "There were some instances where there had been some contract extensions maybe building up. They hadn't happened because there was a policy change. So the extension was pending.
"So the minister let some small extensions go for a short time and just used the fact that we needed to extend as part of the negotiation," said Crothers, who as one of the Cabinet Office's crown representatives held negotiations with six suppliers in 2010.
"There were some extensions that were smaller that we used for trade. But that wasn't the basis of negotiations. The negotiations were essentially, were there efficiencies that could be taken out," he said.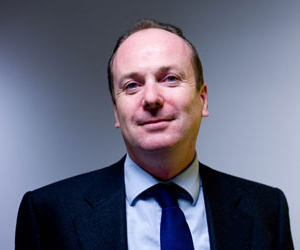 Extensions typically reserved as options under multi-year contracts had been suspended by the government's contracts moratorium on 24 May 2010, in which all IT spending above £1m had been frozen while Ian Watmore's newly-formed Cabinet Office Efficiency & Reform Group sorted through them for waste to cut. Six weeks later it brought those same extensions out for MOU talks with suppliers.
Criticism
One government contractor who asked not to be named said: "Most had their contracts extended, so have a greater profitability. ERG agreed to extend their contracts. This £800m of cuts is all nominal. Is it all just a sham?"
John Sheppard, who as international commercial director at Logica had opened MOU negotiations with Cabinet Office, said: "They didn't see pressure to give us something in exchange. However, contracts have been extended."
He told Computer Weekly this arrangement was something other than quid pro quo. If the MOUs hadn't been signed, the Cabinet Office would still have awarded the contract extensions. The extensions weren't draughted especially for the renegotiation.
Commenting on government's latest attempt to find collaborative ways to cut ICT supplier payments further, he said it was "encouraging".
"They've noted that they've had some free gifts and now they need to accept its time for suppliers to make some money. Maybe they could be more flexible about offshoring," he said.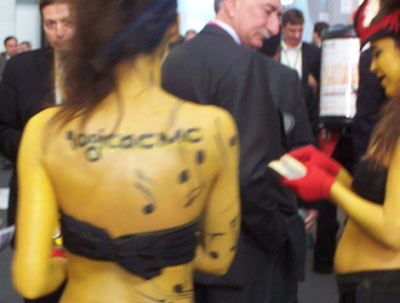 "The whole tenor of Crother's original approach was that we were making too much money and needed to make cuts. Now its about making cuts from the both of us," said Sheppard.
Logica last week said it would cut 1,300 jobs and a £40m hit on profits because customers had cut spending in response to the economic slump. In August it reported a six month boost in sales to £2bn on a flagging £83m profit. In February it said 2010, the year it struck its MOU, profits were up more than three-fold to £211m.
More cuts
Crothers chastised suppliers last month for not co-operating more with the government cuts programme, though its 2010 talks had been "quite a blunt instrument".
"It just took out excess margin and excessive inefficiencies. We are starting to see some examples of a much more thoughtful process but frankly if we could see more engagement from the suppliers it would be better," he said at a Cabinet Office meeting with suppliers.
"A much more considered approach would be to reduce cost, not to reduce your margin. The amount of the cost we spend on some of these major SI situations is excessive. If we can reduce the cost then you can take higher margin and we would still be happy," he said.
Crothers later told Computer Weekly: "I think the penny's dropped. Not all but some of the suppliers initially reacted with resistance. But pretty much all have realised that the leadership from the top has sustained and they have realised its not going away.
"We have seen reduction in costs. Either a reduction in margins or a reduction in total costs. I think it needs to continue though. But rather on the basis of taking out margin, it would be better if it was a re-framing of the activity. So the activity was costing less to the supplier as well as us," he said.
Cabinet Office was unavailable for comment.