Somerset slams Southwest One again
Somerset's Conservative Council has reprised its campaign against Southwest One, its own joint-venture that had obstructed its efforts to privatize council services.
It's Audit Committee published a critical report on Southwest One this week, digging up a long list of old complaints about the venture, which the Conservative Council's Liberal Democrat predecessors set up with IBM and neighbouring public authorities in 2007.
But the committee report neglected to mention how Somerset had itself undermined Southwest One in an effort to break it up.
Though it was chaired by David Huxtable, the councillor who led Somerset's cuts programme and who has represented Somerset on the Southwest One board since March 2010, the report neglected to mention how the council's Conservative leadership put a freeze on Southwest One after the coalition government came to power in 2010, preventing the venture from delivering the savings promised when the LibDems set up the deal. Somerset Conservatives had already deposed the LibDems in 2009 with a campaign promise to fix Southwest One, which was then still setting up and already delivering promised savings. It had been trying to renegotiate the contract so it did not obstruct its plan to privatize council services. The council's squeeze undermined Southwest One's commercial performance. The council then hailed this as justification of its opposition to the venture.
This week's report – "Update on Lessons Learnt from the South West One Contract" – neglected to mention any of that. It also neglected to give any but the most vague description of any lessons that had been learned.
It instead gave a long list of teething problems Southwest One faced in its first years of operation, and a brief list of problems participating public bodies encountered while learning to work in a joint venture together, and a few complaints about how the Conservative council had been unable to tear up the 10-year, £198m LibDem contract after it took over in 2009.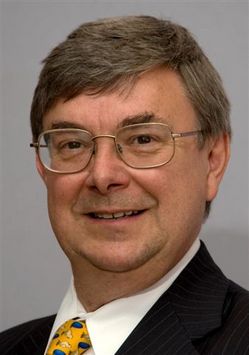 Huxtable is not a member of Somerset's audit committee, but nevertheless leads its scrutiny of council finances, which he manages as Cabinet member for Resources. He told Computer Weekly this was not a conflict of interest. Cllr Sam Crabb, opposition lead of the Audit Committee who is said to be Somerset LibDem's expert on Southwest One was not at the meeting that produced the critical report. He said he had been away on business.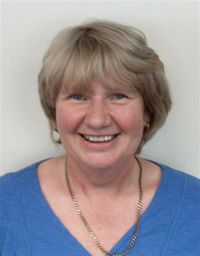 Jane Lock, LibDem opposition council leader, stood in for Crabb. She told Computer Weekly she was not familiar with the subject. She agreed the report seemed short of lessons learned. But she was familiar with Conservative opposition to Southwest One: "They wanted rid of it," she said.
The report's more recent complaints concerned the Conservative council's inability to get rid of it. And it complained that Somerset had not had power publish Southwest One documents and data against the wishes of its partners. This had hampered transparency, a mechanism of the coalition government's programme to break up such contracts and replace the public services that rely on them with private providers.
Huxtable told Computer Weekly in 2012 how his council had been trying to cut the contract since 2009 so it could cut council services.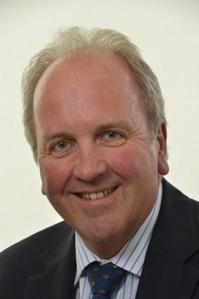 "In the harsh political world it was a contract set up by the Liberal Democrats and we've spent the last three years trying to renegotiate it to get more flexibility," he said.
"Every part of our organisation has a part of Southwest One appended to it, whether it be buying financial services, property advice or whatever. But local authorities can't afford to do all this stuff they used to do.
"So if we for instance shut down a department, if we privatized school meals – the Southwest One overhead cannot be removed, so we are still paying a Southwest One overhead on something we haven't done for almost two years.
"Going forward, pretty much everything we want to change now, we are almost precluded from doing because we will be carrying this overhead forever – unless we can renegotiate parts of this contract.
"We are reviewing all our services. I think we've got 170 services. Some of those could be moved into a trust or not-for profit. 65 per cent of our organisation is already run by somebody other than us. We are not atypical of a local authority. WS Atkins do all our highways. Somerset Care do all our homes. Southwest One was just another contract to run all the back-office services. Unfortunately, it was far too complex and nobody envisaged the day when money in local authorities would actually physically go down," Huxtable told Computer Weekly in 2012.
Yet published accounts suggested Somerset could have made the financial savings it sought without cutting council services, if only it had not frozen relations with Southwest One and begun trying to close its services.
Southwest One had in 2010 already made £48m back-office savings Somerset would recoup over the 10-year life of the contract. Southwest One had found another £59m the Conservative council then refused to approve, trying instead to get out of the contract and cut £40m of council services under pressure from central government. Somerset stopped approving Southwest One savings schemes when it started trying to renegotiate the contract.
Huxtable told Computer Weekly today he did not recognise this account.
"My understanding is different. I don't think we froze savings," he said.
"We asked for more cashable savings, and that put us into conflict with Southwest One. My understanding was that Southwest One were in some instances claiming to have made savings when they were in fact made completely independently from them. That's when we started falling out with each other.
"I think what we all realised in local government post-2009 was the days of County Council budgets constantly gro wing was over. And in fact they started to go into sharp reverse. So we started to ask for more savings, cashable savings. And having to reduce the amount of money we gave them which, as you know, put us into conflict over their contract," he said.
Somerset settled out of court with IBM last March, after the IT company challenged the council's refusal to recognise savings it had made and pay it an agreed share.
The Audit Committee published its critical report on Thursday, the day of a council by-election the Conservatives narrowly won over the LibDems. It appeared the day before in trade reports sympathetic to the Conservative critique of Southwest One.