Parliament wants to dump Microsoft Silverlight
Saying you can only watch Parliamentary debates on the internet if you have a computer compatible with Microsoft is like saying you can only enter the House of Lords if you shop on Savile Row.
The Parliamentary Information Communication and Technology Office (PICT) has therefore stalled its rollout of Silverlight, Microsoft's latest multimedia technology, while it considers if there is a better way.
PICT's reports on the matter, which we are publishing here today, reveal why PICT is reviewing its relationship with Microsoft. It is seeking to increase public participation in the democratic process, and break the limitations that proprietary software and broadcast licences place on Parliament's use of its own recordings.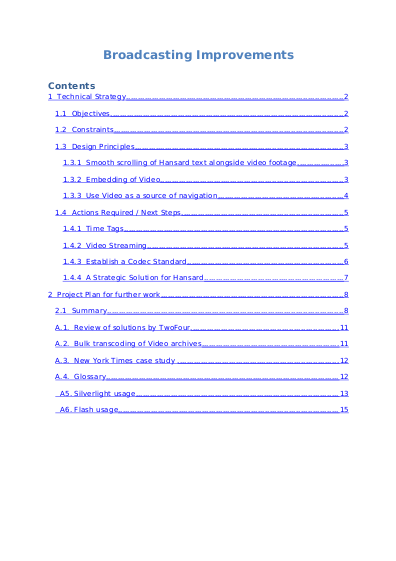 The strategy is described in the Feasibility Study for PICT's BroadCast Improvement Plan, published internally last year.
<<< Read the Parliamentary Information Communication and Technology Office's Broadcast Improvement Plan <<<
PICT faces the mother of all standards dilemmas. It's Feasibility Study expresses a preference for digital video standards that don't lock it into a single vendor's technology.
But there may be no viable alternative. The digital video landscape has been perverted by years of domination by proprietary software vendors.
Industry-wide efforts to establish an open standard have increased a pace, but may not be resolved by PICT's self-imposed deadline of summer 2011.
Parliament is a thoroughbred Microsoft House. The Parliamentary Broadcast Unit delivers its recordings in a Microsoft format. PICT delivers them over the internet using Microsoft software. TwoFour Group, which builds PICT's media systems, is a Microsoft House. British voters can best view parliamentary proceedings if they have Microsoft software on their computers.
TwoFour told Parliament to upgrade to Microsoft, says the Feasibility Study. Parliament started preparing to do so. It started working with TwoFour on a pilot Silverlight media player called Karaoke, as described in another report Computer Weekly is publishing today, PICT's Final Options and Recommendations for Broadcast Improvement Plan.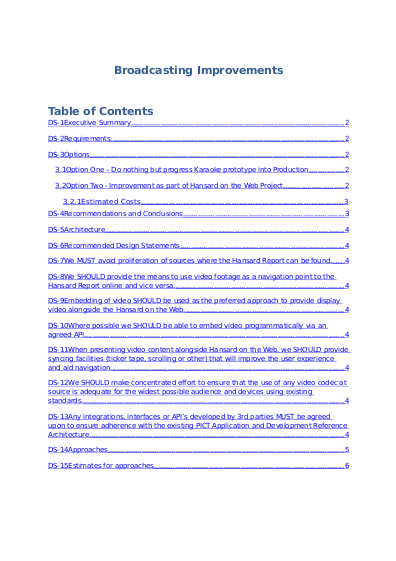 >>> Read PICT's Final Options and Recommendations for the Broadcast Improvement Plan >>>
But PICT put the Karaoke pilot on hold while it considers its options. The Broadcast Improvement Plan had raised the prospect that being locked into Microsoft might be a disability.
This is a classic example of the way in which proprietary standards lock customers in. Parliament has been using Microsoft Windows Media Software. Microsoft is switching to a new platform called Silverlight. It has to bring all its customers along. Microsoft suppliers like TwoFour chivvy them along. Customers like Parliament decide its not in their interest. But they have little choice.
PICT's Feasibility Study considered that Silverlight fell short as a proprietary standard because its user base was too small. That was on top of the fact that it had the proprietary features inherent Windows Media, its predecessor, that PICT considered a distinct disadvantage. But without a viable alternative, even Parliament may not find reason enough to abandon the costs it has sunk into Microsoft's proprietary technology.
The wild card is the democratic interest. What is lost by building the gateways to Parliament with technologies that place limitations on who can pass?
See also: