Parliament mulls Hansard for YouTube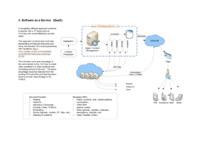 Techies in the Houses of Parliament are considering plans that would see parliamentary debates posted on YouTube.
The proposal is one of three options being considered by the Parliamentary Information Communication and Technology Office (Pict) to distribute video recordings of Parliamentary debates to a wider audience.
The Broadcast Improvement Plan, which is under review until the summer, will seek to widen the audience reach of Parliamentary videos by breaking technical restrictions imposed by the proprietary video software of vendors such as Microsoft, which supplies the software Parliament currently uses to distribute its video on the web.
The plans, obtained by Computer Weekly, describe YouTube as by far the cheapest option, and was modeled on Prime Minister David Cameron's relationship with FaceBook.
"This approach could be seen [as] wise stewardship of financial resources and in line with Number 10's recent partnership with FaceBook," said Pict in its outline of the proposal.
Putting parliamentary debates on YouTube would take 18-22 man days for IT developers. The alternative of pursuing Pict's objectives using its current Microsoft system would take about four times as long, at 81 days. Pict's preferred plan, developing a dedicated application interface and moving to open standards, would take 111 days.
<View Full-size system diagram of the YouTube plan>