Open standards: UK dithers over royalty question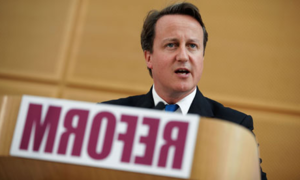 UK and Portugal are both about to decree a list of open standards that must be used in all public computer systems. But while the UK is still trying to decide what an open standard is, Portugal has already passed a definition into law.
The UK has been paralysed by disagreement over the matter. The crux has been whether an open standard should permit royalty payments – whether an open standard should be both free as in speech and free as in beer.
Portugal answered the question by fudging it. The British Standards Institution, backed by the International Standards Organisation (ISO), has been pressing the UK to do the same. If it gets its way it would force the coalition government into a damaging reversal.
BSI has been in a face-off with Cabinet Office over its definition of open standards since May. They met last Tuesday. But neither twitched. The problem remains unresolved, even after the publication Friday of a progress report on Cabinet Office's ICT Strategy.
Cabinet Office can't back down without either conceding defeat or admitting it made a dreadful mistake. It made the UK definition of an open standard official in February. Open standards became the keystone of its ICT Strategy in March. They have long been the fulcrum of Prime Minister David Cameron's rhetoric on government IT failures and the Big Society.
Crisis
But it poses an existential crisis for BSI. It lives off money it makes selling access to standards specifications. It supports companies who want to claim royalties from people who need to interoperate with their devices. It can't back down without a game-changing modification of its business model.
Their differences seem irreconcilable. Then late last week, BSI took an interest in Portugal's Open Standards Act, which passed with cross-party support in May. BSI thinks Portugal might show a way out. Don't count on it.
Portugal's approach appeals to standards traditionalists and the software patent lobby because it is vague. It is vague enough not to offend those who don't want open standards, though that does depend on your definition of an open standard.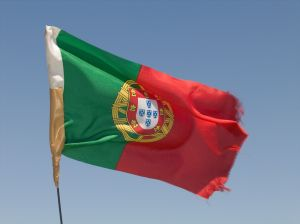 BSI thinks an open standard is what Portugal's Open Standards Act says it is: something formulated through an open process, described in a specification that is freely available, comprised only of parts that are also freely available and for which intellectual property rights are made available to the state "fully, irrevocably and irreversibly", with no restrictions to its implementation.
Free, in other words as in speech. But not as in beer. It introduced no explicit prohibition on royalties.
Sand in the oyster
Open Forum Europe, an industry group campaigning for open source software and open standards, said last week this was "one of the most enlightened laws of its kind in Europe".
Portugal does claim to favour royalty-free standards. But its law leaves a lot to the imagination – and to the discretion of those civil servants responsible for implementing it.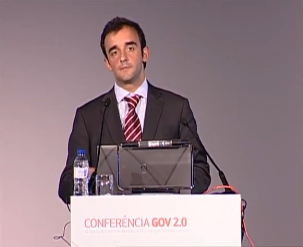 Gonçalo Caseiro, board director of Portugal's Agency for Administrative Modernisation (AMA) with responsibility for implementing the Open Standards Act, told Computer Weekly the government's official preference is for royalty-free standards.
His office has discretion over what standards are officially deemed open standards and, like the UK, is drawing up an official list of them.
"The standards we are choosing now are 99 per cent royalty-free," he told Computer Weekly.
He also has discretion over an exception clause. If a public body thinks it has no choice but to use a standard deemed non-open under Portuguese law, it can ask Caseiro for permission to use it. He will err on the side of open.
Yet Portugal's law is "enlightened" only as long as Caseiro is himself. His administration's preference for royalty-free standards may change.
Then it will become apparent that Portugal's definition has been circumscribed by monopolistic interests. This is tragic from the point of view governments assumed when formulating these rules: that they were pulling down barriers software suppliers build with proprietary standards in technology markets.
European policy initiatives have conjured an image in which trade barriers such as import tariffs become a metaphor for royalties on standards. They say mandating open standards will save public money, and promote innovation and competition; and then fail to mandate open standards. Portugal's definition appears no more "enlightened" than that implemented in the most recent version of the European Interoperability Framework (EIF), the lowest common denominator set last year in Brussels.
Royalty-free caveats
One of the most progressive examples of this policy is to be found not in Portugal but the UK: in the bold definition Cabinet Office sent to procurement officers across the entire public sector in February.
The UK said open standards must be royalty-free. It was, as good as damn it, a clean statement of definition.
Portugal compromised its definition with caveats to placate those seeking to claim royalties on standards. An open standard could be encumbered with royalty claims.
The UK saved its caveats for a separate clause concerned only with rules of implementation: open standards would be used "wherever possible", it said. Standards encumbered by royalties might in other words be permitted in public systems if there were no choice. But those standards would not be deemed open by the UK definition.
Computer Weekly understands BSI liked Portugal's exception clause. If the UK clarified the loose exception built into its "wherever possible" caveat, BSI might see a way forward.
But it would not be satisfied. Portugal's definition has given BSI hope that UK's definition might also encompass those standards encumbered with royalty claims – charged at the "reasonable" rate determined by RAND patent terms, as they were explicitly under EIF. BSI wants royalties written into the UK definition explicitly.
Cabinet Office seems to have got itself in a twist. The issue is so much simpler when seen from the perspective of the source of its enlightenment, Sir Tim Berners-Lee's World-Wide Web Consortium (W3C).
New and old testaments
W3C attributes the Web's success to Berners-Lee's making his intellectual property rights to the Web royalty-free in 1993. It demands members sign away royalties if they want to contribute to its standards. Royalties, says its promotional office, place too great burden on a standard.
This is what European governments had in mind when they started talking about a freely interoperable market of public sector computer systems and getting on the open standards bandwagon.
Things are not so simple when you delve into the nuts and bolts of the internet. But nearly. The Internet Engineering Task Force, the forum where internet standards are agreed, has no hard and fast rule on royalties.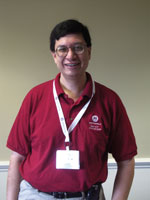 Jorge Contreras, IETF attorney, told Computer Weekly it had instead a strong royalty-free culture.
Its contributors were mainly hardware suppliers with strong traditional interest in patents. It was moreover fifteen years old. It's processes were established with different parameters than the naturally less encumbered software preoccupations of the W3C. They were well established, and not likely to change, said Contreras. It nevertheless required companies contributing to internet standards disclosed their terms.
"If engineers are uncomfortable about the terms they will design around it. Companies who don't want their patent designed around will make it royalty-free," said Contreras.
Fudge
The Internet Society (ISOC), the IETF's incorporated avatar, summed this policy up at last month's Internet Governance Forum in Nairobi. It was similar to Portugal's fudge.
Internet standards would be freely accessible. Specifications would be available without fee or restriction. It would be "possible" for standards to be implemented royalty-free.
But it is, for the IETF, a statement of reality. "Open standards mean a great deal to the IETF. The approach they take to IPR is felt to be the most constructive and the most realistic solution, given all the competing pressures," said Matthew Ford, ISOC technology programme manager.
ISOC does not have a firm grip on which of the IETF's 6,000 Requests for Comment (official forum notices) describe standards encumbered with royalties. Nor if the internet relies on any of those in its fundamentals – whether, that is, the internet is encumbered, or whether it is as pure an enlightened public space as is imagined popularly and in government policy. (The information is there for anyone who wants to trawl for it).
Some hardware standards consortia do adopt explicit royalty-free policies. It is becoming more common, apparently. The Wireless Gigabit Alliance is a recent example. (It had its first plugfest, where members demonstrated pre-release hardware implementations for interoperability under WiGig specifications, on Monday).
Ali Sadri, WiGig Alliance president and Intel's director of 60 GHz standards, said Intel helped found the consortium with the intention of encouraging industry-wide adoption of a royalty-free approach to standards, to plug the drain patent lawsuits had become on innovation.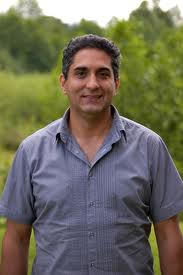 "When there's no concern for IP then the technology will be developed to the best because contributions will be by their quality rather than the [number of] votes a company has to push its own IP into a standard," said Sadri.
"I think Intel is using us as a guinea pig. I have heard they are re-using our policies in other consortia as well," he said.
Bulimic standards institution
The example of these IT consortia should intensify BSI's existential crisis (though only in relation to its IT work, which is insignificant, as we shall see).
A comparison provides useful context for UK policy.
The consortia are typically not-for-profit and often cover their administration costs by charging membership fees to companies that want to contribute to standards. They distribute standards at the "zero or low cost" rates preferred by Cabinet Office and challenged by BSI.
W3C for example doesn't charge implementers of its standards. They are strictly royalty-free. Though it charges corporate contributors, it invites hundreds of experts to develop standards without paying a contributors' fee. It charges only those with a financial interest in shaping the market in their image.
BSI Group claims to be "not-for-profit" on the basis that any money it earns is invested back in the business. It is nevertheless a £235m business dedicated to "growth through acquisition".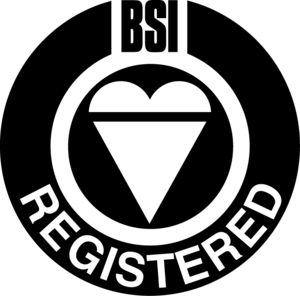 It earns over half its income from certifying companies under things like environmental and safety standards. It has an £18m training business and a £34m testing business. Companies can contribute to its standards free-of-charge. But it charges for access to its specifications. In 2010 it made £46m from the sale of access to 55,000 standards at up to £2,000-a-pop for everything from zoom lenses to food packaging and the .pdf document format.
In 2010 it launched One-BSI, its "platform for accelerated growth". This would involved cross-selling its services. It would sell a standard specification to a customer, then sell training to implement the standard, then charge them for certification under the standard and for software to manage the process.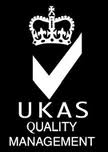 The consortia have elaborate rules for preventing royalty claimants hijacking their standards. WiGig has made some attempts to outwit patent trolls. Royalties would raise the costs to anyone seeking to implement their standards; these would then from their point of view not be open.
BSI earned £12m from its own royalties and copyrights in 2010. Its gross margin was 50 per cent. It made a £20m Operating profit and generated £35m in cash. It spent £9m on acquisitions of competing certification bodies.
(Big-heads vs. bell-ends)
The 111-year-old BSI is undoubtedly a great British Institution. It's kite-mark, introduced in 1903, may be the only insignia of Britain's imperial age with its reputation still intact. It's a certified international super-brand. But its profit motive and strategy of acquisitive growth raises a question about its opposition to UK IT policy.
The conflict between the old and new standards worlds has been playing out between BSI and W3C as well, though neither might describe it that way.
Governments typically sanction only standards certified by ISO and its national outlets (such as BSI). These bodies have not typically recognised standards developed by consortia like W3C and IETF. Now governments are making more powerful decrees on IT standards, the consortia need approval by ISO and co. The standards bodies meanwhile need to sanction the consortia to stay relevant.
W3C thus submitted its first suite of standards (for Web services) for certification by ISO last month. The terms are royalty-free. IETF is meanwhile waiting for a European Commission edict on consortium standards. Internet standards are not officially sanctioned in Europe. The Cabinet Office open standards definition gave equal weight to standards developed by standards bodies and industry consortia. But it is not yet official.
As Contreras said, engineers tend to work around contributions encumbered with royalties. W3C has perhaps been working round the standards bodies even as it signs licensing deals with them.
It launched a "community process" in August, providing free facilities for a preliminary standards process open to all without charge. The terms are royalty-free.
W3C says it is popular among vertical industry groups for whom internet standards have become important but would not normally have a reason to contribute to the W3C process. BSI may have come across a form of competition it can't acquire.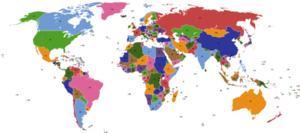 Some in the UK have meanwhile grown fearful that the open data movement also championed by Berners-Lee (and adopted by Cabinet Office) will be undermined by profiteers at the Open Data Corporation, which has been incorporated like BSI by the Department for Business, Innovation and Skills, the arm of government that has traditionally dealt with standards.