Open source vanguard routed in Bristol after political reshuffle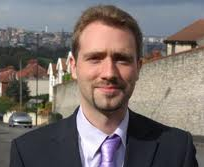 Bristol City Council's seven year campaign to use open source software has been sent reeling after the shock departure of two lead architects of its ICT Strategy.
Councillor Mark Wright, the computer expert who pushed Bristol's pioneering ICT strategy through the council chamber just last September, was voted out of his post as ICT portfolio holder a month ago, after a private vote of Liberal Democrat members.
Last week, Sirius Corporation, the open source company who Wright commissioned to do the groundwork on the ICT strategy, announced that it had shelved plans to establish an office in the City after it lost confidence in the Council's commitment to the plans.
The ICT portfolio was passed to Council leader Barbara Janke, who has said she is still committed to Bristol's open source strategy, which she had backed when Wright put it before the Cabinet as an instrument of economic regeneration and part of Bristol's "Digital City" campaign.
Wright, who as a prize winning astrophysicist before he became a councillor had written computer programmes to analyse gas clouds in other galaxies, told Computer Weekly he believed Bristol was still behind its ICT Strategy. He said he was now advising Janke on the portfolio.
But it had come as a "major shock" at the council when he had his Cabinet portfolio withdrawn and he was now worried about its fate.
"I don't know whether its going to last, but while I was there, I sent Bristol on an open source trajectory. We'll see how that goes now I'm not in charge," said Wright, who also spent seven years building SQL databases at BT.
"You know what council offices are like. If there's not someone in there, driving and pushing, then sometimes things don't get pushed through. So it remains to be seen what effect me not being around will have," he said.
Within a fortnight of Wright losing the portfolio, the keystone of the strategy he co-authored had become beset with problems so serious it had come to the attention of the Parliamentary Public Administration Select Committee inquiry into government IT.
Sirius chief executive Mark Taylor complained to the committee that he had been elbowed aside by Computacenter, a large IT supplier that had taken on the council's open source work only to start advising against it. Computacenter and Bristol both said the jury was still out over the matter.
The council's open source strategy has suffered a number of set-backs since it first opted in 2004 not to use alternatives to Microsoft, whose software monopoly has since become a rallying cause for the coalition government's own ICT Strategy. While the government drafted an ICT Strategy that promised to break software lock-in and replicate the strategy pioneered at Bristol, the West Country City had already rejected its plans for a non-Microsoft desktop because it could not break the Microsoft monopoly without support from other councils.
Wright, however, said he thought the loss of his position was down to party politics and had nothing to do with the open source strategy. It was "behind the scenes" politics that didn't even have anything to do with what matters to the public, he said.
Council leader Janke reshuffled her Council Cabinet in May according to local party rules which meant the decision was made by party vote. Wright won unanimous support for his ICT Cabinet post last year, but was unable to explain why it had now been pulled from under his feet.
Wright is still a councillor, but has been forced by circumstance to take a job with a local firm, which he refused to name, writing scientific software that models patterns of pollution in the environment.
CW was unable to contact Janke or the council's ICT executives.