New ID cards timetable - as robust as NPfIT pledges?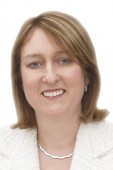 In a speech yesterday [6 March 2008] the Home Secretary Jacqui Smith announced a revised timetable for ID cards – as if ministerial predictions on IT-based projects have a profound meaning.

Said Jacqui Smith:
"And one of the strengths of this choice is that now people will be able to get [an ID] card when they want, rather than wait until they renew their passport. This means that we can now aim to achieve full roll-out by 2017 – two years ahead of previous plans."
While Mrs Smith was making predictions about an ID Cards roll-out eight years hence her colleague minister Ben Bradshaw, was already being proved wrong about a prediction he made less than three weeks ago on another large, risky government IT project.
In the House of Commons on 21 February 2008 Ben Bradshaw, the minister in charge for now of the NHS's National Programme for IT, NPfIT, spoke about progress with the Cerner "Millennium" care records software. The Cerner system is being supplied in the south of England by Fujitsu and by BT in London. It's at the heart of the NPfIT.
Bradshaw told Parliament:
"The hon. Gentleman asked about the progress with Cerner. The initial release is live in eight hospitals in the south and three hospitals in London. The next hospital in the south is due to be Bath in May; the next hospital in London will be Barts, which is due in the next two weeks."
But a spokeswoman for Bath's Royal United Hospital NHS Trust, where Cerner is due to be installed, said yesterday [6 March 2008] that there were no definite plans to go live in May. Indeed she indicated that go-live was unlikely to happen in the near future.
And Barts has delayed its go-live. Patrick Brady, Director of ICT at Barts and The London NHS Trust has written to staff expressing his disappointment. He said:
"The move to CRS [the Cerner Care Records Service] is a major milestone for Barts and The London and it has always been our commitment to ensure that the new system is effective and robust from day one. Installing a system of this size and complexity is a huge challenge to everyone involved. Our testing of all aspects of the functionality of CRS and integration with our existing systems has been extremely rigorous, and the purpose of this testing was precisely to allow us to identify and address any issues or concerns, rather than running the risk of problems emerging after we made the switch over.

"It is disappointing that we have to defer the go-live date at this late stage. We recognise and appreciate that considerable efforts have been made by clinical and non-clinical staff across the organisation to prepare for the switch to the new system and that there is a high level of operational readiness to go live as soon as possible. But it is essential that these outstanding technical issues are resolved, and this additional time is essential to give us the confidence we need in the system."
He said there had been had been a "number of problems relating to crucial data integration and reporting functions" that could not be satisfactorily resolved within the next 10 days.
"The new date has been set based on a detailed analysis by the Trust's CRS Programme Team, BT and the London Programme for IT to determine the time required to resolve these outstanding issues, including final assurance checks and validation of the system."
Brady was confident that the new timetable was realistic and will allow work to be completed in preparation for a successful go live between Friday 4 April and Monday 7 April.
Ben Bradshaw had made further fearless predictions in his speech to the House of Commons on 21 February 2008. He spoke about a much-awaited Release 1 of the "Lorenzo" care records software, which is due to be supplied in the north, east and west of England by local service provider CSC.
Bradshaw said:
"The hon. Gentleman and another hon. Member asked about the progress of Lorenzo. The first implementation of release 1 is due in June this year in Morecambe Bay, South Birmingham and Bradford … A Lorenzo demonstration will be available in Westminster in March, hosted by the Parliamentary Information Technology Committee, and I invite Health Committee members to attend, if they are interested."
But E-Health Insider reported yesterday [6 March 2008] that the Lorenzo delivery dates for Morecambe Bay, South Birmingham Primary Care Trust and Bradford Teaching Hospitals NHS Foundation Trust have slipped.
There have been countless predictions by ministers over NPfIT delivery dates, and it's not easy to remember any that have proved correct. This casts an air of unreality over Jacqui Smith's predictions for the ID Cards scheme – during her new timetable for national roll-out there could be two changes of government, and possibly major changes in technological plans and ID Cards policy, not to mention the possible materialisation of risks that are now thought to have been mitigated.
All this shows is that ministerial statements on IT projects are, at times, no more illuminating than the phosphorescent light that hovers over some swampy ground at night, possibly caused by the spontaneous combustion of gases emitted by rotting matter.
Links:
House of Commons debate on electronic patient record 21 February 2008 – including speeches by Ben Bradshaw
Jacqui Smith's speech in full on new ID cards timetable [6 March 2008]
Whitehall officials pledge not to repeat troubles of Care Records Service go-live at Nuffield hospital – but similar problems have already occurred at another hospital
Minister defensive of Cerner NPfIT sites
National Programme for IT is at risk
Cameron blames Labour naiveté for NHS IT woes
British government criticises government approach to SMEs
NHS system "poses risk to patients"
Clinical IT mayhem is good for the IT business[?]
Police to be allowed searches of national database of NHS patient records