Microsoft redeploys OOXML in open standards battle
Microsoft has been trying to persuade the British government to break its promise to back a single document format, Computer Weekly has learned.
If Microsoft's lobbying succeeds it will require the Cabinet Office to erase yet another crucial element of its flagship ICT Strategy, giving the software giant trump cards over the standard that set the terms of competition for its competitors.
Microsoft advised the UK Cabinet Office to appoint two official document standards, one of which should be its own Microsoft Office Open XML format. The other, Microsoft said in private lobbying, should be the one government officials have favoured and has been widely assumed to be the one sure thing in the coalition government's technology policy: the Open Document Format.
The government's ICT strategy made a single, open document format the primary objective of its open standards policy when it was published last year.
"The first wave of compulsory open standards will determine, through open consultation, the relevant open standard for all government documents," it said.
Though Cabinet Office since retracted its open standards policy after lobbying from Microsoft on another issue, putting it out to public consultation, it has given no sign that its promised official document standard may also be up for grabs.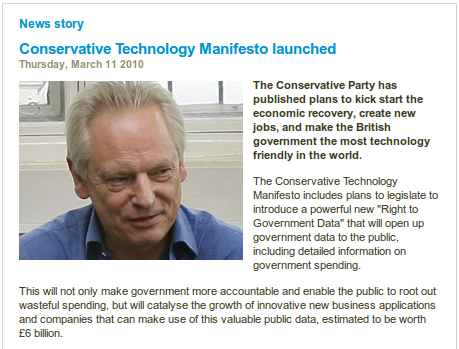 Make or break
The government is now faced with a decision of apparently insignificant proportions that but goes to the heart of a technology policy the Conservatives said would solve the problems that had apparently beset Labour's big IT systems: most particularly, they said, the NHS National Programme for IT.
That decision is whether on the one hand to sanction an open document standard: the sort of standard the government said it would use to break big IT projects into manageable chunks and promote innovation by preventing a single powerful company from controlling the market. Or whether on the other hand to use Microsoft's standard.
It sounds straightforward because it is. But the details are so murky that the government might yet drop its principle and opt for Microsoft's standard instead.
Microsoft competitors began work on the original open document format in 2001 in an effort to breach its office software monopoly. Simon Phipps, who led the effort as the then head of open source at Sun Microsystems, said they invited Microsoft to take part and held the standard setting forum at the OASIS industry consortium. Microsoft refused, he says.
By the time ISO had accredited the Open Document Format as an official standard in 2006, policy makers were beginning to realise how important open standards were in preventing monopolies like Microsoft's forming in the first place. Microsoft retaliated by steam-rolling its document format through the ISO approval process and making it available free of charge and without royalty claims or restrictions: it made it open.
On that basis alone, Microsoft might now convince the Cabinet Office that there is no harm sanctioning both document formats. Both are open. But it would be a grubby compromise that would breach the principle of the government's election promises as well as the trust of those who believed it was serious about technology reform.
Market singular
The compromise has already tainted ISO's reputation as standards authority. There was already a document standard when Microsoft asked ISO to approve its format. ISO justified its decision by claiming the market had called for another document standard. But the market that called for Microsoft's standard was Microsoft itself, Microsoft's supply chain, and Microsoft's customers.
As ISO gave its approval controversially in February 2008, the European Commission issued Microsoft with a record €899m fine for abusing its dominant market position by restricting competitors through the use of its ubiquitous software standards.
It seemed absurd to have two standards for one thing. Phipps says it's like having different sorts of railway tracks. Trains designed for tracks of one gauge won't easily travel along tracks of another. David Bell, head of policy at the British Standards Institution, told Computer Weekly last month he knew of no other instances of different standards approved for the same thing.
In 2008, ISO's then president Rob Bryden told your correspondent the market would eventually have to decide between the two because there could ultimately be only one document standard.
Except that Microsoft was the market.
By 2010, local authorities with close ties to the team that drafted the government's open standards policy were complaining that Microsoft's hold over document standards was preventing them using competing software. The standards were incompatible, allowing Microsoft to retain possession of the market, charge monopoly rents, and keep innovative competitors at bay.
That was the point of the government's open standards policy: to regulate failed technology markets by removing barriers such as those inherent in proprietary standards like Microsoft's.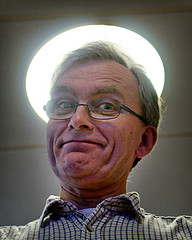 Microsoft still is the market. Francis Cave, a publishing consultant and ISO document standards expert, says his clients all use Microsoft software and have no interest in open document formats. They care only that they can create, edit and share documents. Neither he nor they give much thought to market issues. Only large companies care about ODF because they handle such large amounts of money that they have a keener appreciation of what the Microsoft monopoly costs them.
Much the same may be said of ISO, a body which has no interest in markets. It may wash its hands of any responsibility for the consequences of its decisions, but the market will not deliver the justice Bryden assumed it would when his organisation approved a second document standard in 2008.
EU market regulators demonstrated just how injudicious ISO's stewardship of standards could be. It is now up to policy makers to set the rules of the game so another Microsoft doesn't create another stifling monopoly as the market moves into the cloud.
Tellingly, Cave says there had been a call for an "über-standard" to unite Microsoft's document standard and the open format. But the market hasn't got behind it.