Local ICT sold down river
Localism is the buzzword for the Local Government ICT Strategy. But centralisation is the modus operandi. Cuts are the impetus. Privatisation will be the outcome.
While Her Majesty's department for Communities plots devolution, local government ICT is being consolidated and stuffed into the cloud where big corporations set the rules. This is a wasted opportunity to revitalise civic Britain.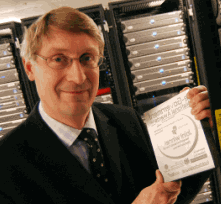 The draft Socitm Routemap ICT strategy and Jos Creese, the Socitm president overseeing it, claim local choice will play an important part in these reforms.
"We have never actually had a strategy and action plan for IT-enabled local public services, let alone one conceived for a citizen-driven public sector," says Creese in the blurb.
Local authorities will however have little choice but the means by which they fulfil the strategy's request for "pan-local" centralisation and assimilation into the cloud.
That much localism will be granted only because the government has no choice. Decades of IT investment is sunk in systems and contracts that cannot be scrapped overnight.
Private
So Socitm proposes regional commissioning authorities to govern local IT purchasing, much like was done in the NHS under the last government.
It's not that the regional model is especially good. It's that the ends are thought to justify the means. Because while IT is being concentrated, NHS purchasing is being devolved back out to communities again: to those all-but-private GP surgeries, which will consequently consolidate into regional and multi-national corporations.
These inverse reforms are stages of the same journey, which starts with the extraction of purchasing power from public hands, follows with its devolution back out into the private sector and concludes with private consolidation of corporate power as far from the community as it could be.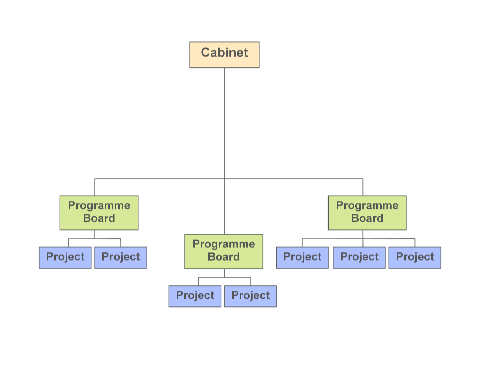 The ends for the staff carrying out the Socitm IT reforms will purportedly be locally-defined "priority service outcomes".
But these will be overseen by Cabinet Office programme boards to ensure local outcomes are enabled by IT that is consolidated, commoditised and stuck in the cloud.
Socitm, which Creese says developed its strategy "very closely" with the Cabinet Office Efficiency and Reform Group, condemns large IT projects like the NHS National Programme for IT, to contrast its own reform plans, which it portrays as part of the government's localism agenda.
The reforms, will indeed require vigorous participation from all corners of local government. But this will not be concerned with energising the civic spirit.
It will involve root and branch homogenisation of the entire local government machine for the sole purpose of making it capable of being serviced by suppliers in the cloud.
Cultivation
As Creese told Computer Weekly, the consolidation of ICT requires the standardisation not just of systems but the working practices of those people who use them.
"There are too many hybrid adaptations of standard ways of doing things," said Creese in a telephone briefing on the proposed reforms. "You can only really join up some of our systems if you've got organisations doing things in a fairly similar fashion."
So local government will be put through a programme of "process standardisation". Local authorities have developed working processes "at the most granular level" to be the most favourable from their perspective. Those processes will have to be homogenised so they can all use the same cloud software.
This will require unprecedented collaboration between public sector organisations. It will require the sort of multi-stakeholder collaboration that created and still manages the infrastructure that defines our age: the internet.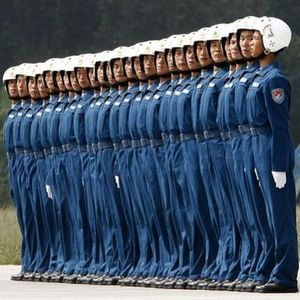 What a tragic waste of effort to have localism undertaken only as far as required to make UKGovITplc suppliant to whichever corporations happen to command the market for cloud services.
It is anathema to localism. And it is anathema to the open source movement whose values the government assumed to make these reforms sound palatable.
The government gained a lot of kudos from its association with open source. But is now looks like a lost opportunity. The multi-stakeholder forums required to homogenize public sector working processes are the same required to give the government's open source policy legs.
Privation
The government doesn't have the stomach for such ambitious reform. So the fate of open source policy is being left to the private sector, which is dominated by companies wedded to the idea that software is an intellectual property rather than a collaborative forum.
Take for example those two or three companies that have
made a mint
supplying the same benefits systems to 400 different local authorities. They may not suffer the indignity of the government's "open source software and re-use" policy, which would refuse them all but one of their 400 sales.
Neither will their public sector code be made public property – open sourced – though that is where policy was heading. These suppliers will stick their software in the cloud and apply 400 sets of service charges instead of 400 licence fees. Unless all such public code is open sourced, the Big Society love-in will be jaded somewhat by its reliance on black-box IT systems.
Let's not forget the G-Cloud
idea was sold
into the Cabinet Office in 2009 by a troop of Intellect members who had the most to lose from
open source reforms
then being introduced by Tom Watson, minister for Digital Engagement, and in the Conservatives' then
nascent IT Strategy
.
Both reform programmes had the open source model and ethic at their core. When George Osborne first
elaborated
the Conservative position in 2007, it included that crucial commitment: "Building public se ctor capability so that civil servants can generate real commercial leverage from open source."
Classic example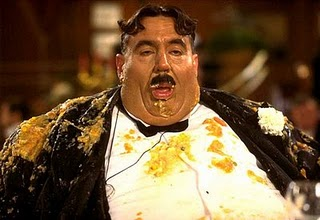 That was the year Parliament learned of the infamous
example
of the National Insurance Records System Accenture produced for HM Revenue & Customs. Accenture lost its £200m contract but kept rights over this public software. It landed HMRC with a £14m licence charge as it went out the door. If HMRC didn't carry on paying, it couldn't carry on using the software. HMRC had then to beg Accenture back as a subcontractor because no-one else could fathom the NIRS2 code.
Osborne's open source initiative was to turn situations like this on their head. Suppliers would be paid for their labour. But they would be refused a monopoly over public code. HMRC or anyone else could roll their sleeves up and contribute improvements.
The tragedy is that public sector capability is being cut. Socitm's proposals involve councils dispensing of IT engineering staff when they should be playing the active part Osborne originally proposed. Instead of the Big Society we will have absolutist
corporatism
, in which everything has become supplicant to the corporation: public sector not as enabling, civic agency but as victual.
As the New Economics Foundation put it in its rousing 2009
essay
: "Any localism which simply administers government more locally and democratically – but leaves in place the same forces of centralism and giantism in business – leaves people very little better off.
"They remain supplicants to distant boards of directors just as they were supplicants to distant government."
The open source element of the current reforms already looks doubtful. The government might make an open playing field, but software corporations prefer pigging out on software licences and cloud fees. The open source business model is too lean for them.
This is a shame because empowering workers solely for the purpose of consolidating IT suppliers is like doing lean process re-engineering without the empowerment that makes it worthwhile. It's like giving a car factory a flavour of
Kaizen
without any of its nutrients.