Legalities of sharing medical data? Just share it
Comments by journalist Richard Sarson at a Westminster forum this week highlighted some of the gaps between reality and the NHS's National Programme for IT.

Download this free guide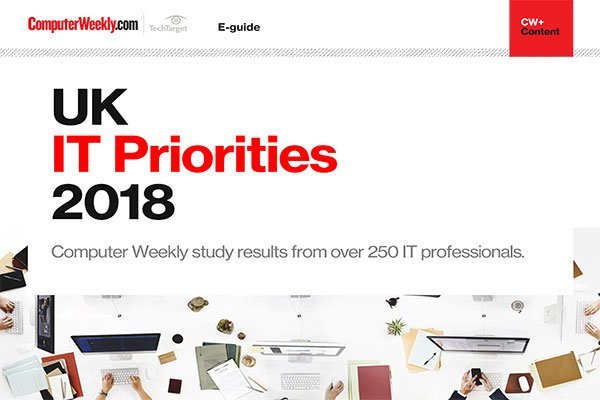 2018 UK IT Priorities survey results
IT organisations in the UK and across Europe are starting to accelerate the move to the cloud. Read more about the key areas in which senior IT managers are planning to invest in over the next 12 months.
He said that patients are waiting two to three weeks for the results of biopsies by snail mail in part because it takes a week to write a letter. "One thing that gets me is the use of snail mail," Sarson told the Conservative Technology Forum on Monday evening. "People are suffering because of this."
The two main speakers at the forum were Guy Gains, President of CSC Europe, and Glyn Hayes, who is chairman of the British Computer Society's Health Informatics Forum. The audience comprised peers, MPs, IT industry observers, supplier representatives and others.
Sarson also made the point that doctors are still writing up notes on separate sets of paper instead of using hand-helds, the introduction of which was being discussed in Parliamentary briefings 11 years ago.
He made the other pertinent point that [despite more than £4bn spent on the NPfIT so far] there is still little evidence of the sharing of medical records. He said that even his hospital anaesthetist had great difficulty obtaining his medical records.
Sarson for one doesn't much care about the legal barriers to the sharing of records. "I want the clinician who is dealing with me to access my record. It is hampering my patient care."
Links:
NPfIT – the good and not so good – IT Projects blog
When data sharing ruins lives – IT Projects blog
If NPfIT were a jumbo jet heaven help 747 flyers – IT Projects blog