International alarm rings over UK ICT policy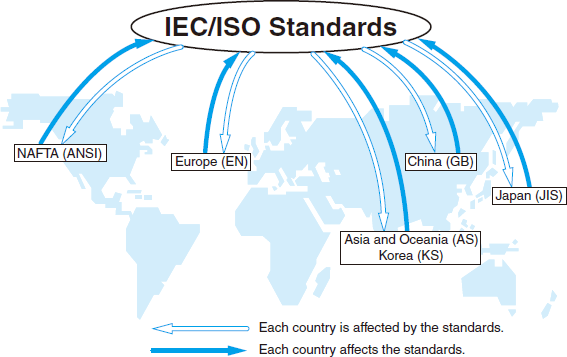 International standards bodies have raised an alarm over the UK's game-changing techno-economic policy, breaking with protocol to fire warning shots at the Cabinet Office and calling for a reversal of the open source commitments it made the backbone of its ICT Strategy.
The policy has pitted competition honchos, invigorated by the reforming tide of networked ICT, against trade policy wonks, who preside over a system of international standardisation that encompasses intellectual property law, an immense bureaucracy of engineers, and age-old trade flows.
Back home it already threatens a rift between Cabinet Office and the Department of Business, Innovation and Skills which usually sets standards policy. The British Standards Organisation, operating under BIS mandate, has taken the unprecedented step of warning government to scrap the offending policy or risk breaching its international obligations.
Three European standards bodies have meanwhile written to the Cabinet Office warning its policy is untenable, and the International Standards Organisation is preparing to take the same, unprecedented step of interjecting directly.
The row is emerging over a technocratic definition of systems interoperability standards and the seemingly innocuous Cabinet Office promise to create a level playing field for open source software in public procurement.
But the policy is far more significant, being central to government's pledge to halt expensive government IT failures, break the stranglehold big IT businesses have over the public purse, and create opportunities for small, local firms in a world dominated by US software monopolies. It is also a vital element of the Big Society reforms.
The government wants open standards of interoperability to replace the proprietary software application interfaces that software companies use as a technocratic means of protecting their markets. It has proposed an open computing infrastructure in which competing systems, or entities such as Big Society service providers, can be swapped in and out without proprietary data protocols deciding who can and cannot participate.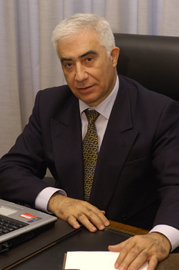 Warning shot
Juan Carlos López Agüí, chairman of the Joint Presidents' Group (JPG) of European ICT and electronics standards bodies CEN, CENELEC and ETSI, wrote to Cabinet Office minister Francis Maude on 4 May, warning that its ICT policy would isolate the UK from the rest of the world's system of standardisation.
"The definition of "open standards"…used by the UK government, is on a road towards excluding standards from the majority of the most important standards bodies…from being used in UK public procurement," said the JPG chairman.
"This belief is based on the fact that the definition refers exclusively to standards that have intellectual property made irrevocably available on a royalty-free basis," he said in the letter, obtained by Computer Weekly.
The letter fingered a Cabinet Office Procurement Policy Note of 31 January which decreed government should purchase systems using open standards that comprised only of royalty-free intellectual property.
David Bell, who as head of external policy leads BSI relations with government and international bodies, said if the government tried to reference international standards in its systems without paying royalties, "it would break quite a number of international conventions".
"If the Cabinet Office were to follow through and say that all the standards they reference, including British standards and international standards, have to be made available free of charge, we will be kicked out of the international standards-making community," said Bell.
The open systems movement is striving to prevent rights holders damning information flows by claiming royalties on data protocols.
New age
Gerry Gavigan, chairman on the Open Source Consortium and member of a BSI ICT standards committee at the centre of the furore, said: "If you charge royalties for a standard, are you a cartel? If you require to use a standard and you have to pay money to play, that feels so much like a cartel to me."
Andy Updegrove, a Boston lawyer specialising in standards, said the UK was one of a number of countries refusing to relinquish the royalty-free interoperability principle despite the European Commissions' retreat under intense lobbying from rights holders.
The EC erased the royalty-free clause from its European Interoperability Framework last year, putting it in line with the preferences of large software companies and international standards bodies. It had introduced the clause in 2004, the same year it prosecuted Microsoft for preventing competitors accessing proprietary interfaces used its market-dominating software.
The motivation of UK ICT policy was illustrated last year when Bristol City Council gave up trying to use alternatives to Microsoft Office because it was impossible to operate without using proprietary Microsoft document standards. It has committed to buying Microsoft instead.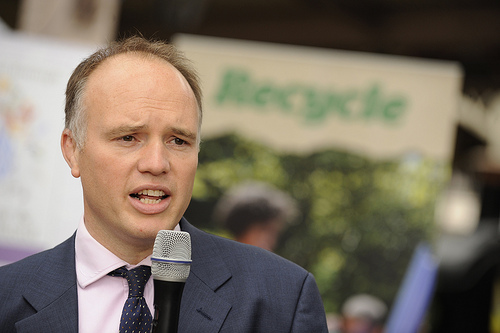 Liam Maxwell, councillor for the Royal Borough Council of Windsor & Maidenhead, told a meeting of the British Computer Society's Open Source Group last night how the Big Society envisioned service providing units being swapped like cassettes.
"It will only work if we have a set of standards," said Maxwell, who co-wrote Conservative technology policy.
A Cabinet Office spokeswoman said the open standards policy was "not set in stone" and the UK definition of an open standard had been up for consultation since it invited the public to complete a survey on the matter in February.
A BIS spokesman said in a written statement:" BIS is aware of the Cabinet Office documents relating to the use of Royalty Free open standards for government ICT procurement and note their views in this regard."