How much do you trust Government press releases?
With the political parties launching their election campaigns, it's worth looking at some of the IT-related claims that have been made in Government press releases. Below is an example.

Download this free guide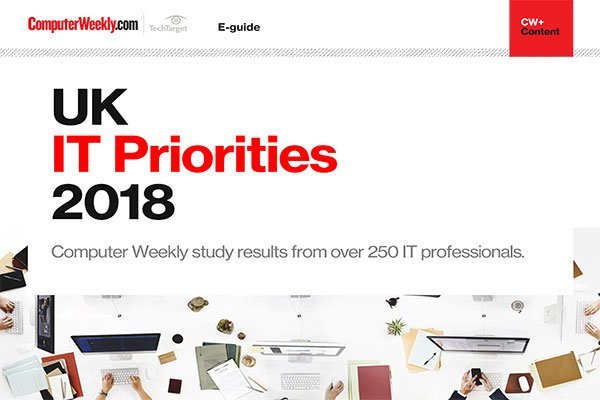 UK IT Priorities 2018 survey results
Download this e-guide to discover the results of our 2018 UK IT Priorities survey, where IT leaders shared with us what they are going to be investing in over the coming 12 months.
By submitting your personal information, you agree that TechTarget and its partners may contact you regarding relevant content, products and special offers.
You also agree that your personal information may be transferred and processed in the United States, and that you have read and agree to the Terms of Use and the Privacy Policy.
In 2001, a Department of Health press release said that by March 2005 every adult in the country "will be able to access their own at-a-glance electronic health record", the Health Secretary announced.
Five years later and we're still years away from every adult in England – about 55 million actual or potential patients – having access to their own electronic health record.
This was the DH press release:


Sunday 4th February 2001
PATIENTS TO GAIN ACCESS TO NEW AT-A-GLANCE ELECTRONIC HEALTH RECORDS
"New drive to put patient at centre of NHS
"Over the next four years, every adult will be able to access their own at-a-glance `electronic health record', Health Secretary, Alan Milburn, announced today.
"The initiative, to help redesign the NHS around the needs of patients, is the centrepiece of a rolling programme of investment worth £700m in the next three years to overhaul NHS information technology under the NHS Plan.
"The EHR [electronic health record] will hold summarised key data about patients, such as name, address, NHS number, registered GP and contact details, previous treatments, ongoing conditions, current medication, allergies and the date of any next appointments. The EHR will be securely protected, created with patient consent, with individual changes made only by authorised staff.
"As the initiative is rolled out, up to five million people are expected to have their own lifelong Electronic Health Record (EHR) by 2003, rising to around 25 million by 2004. By March 2005, every person in the country will have their own record…"
Links:
Full press release – Department of Health
How much can you trust what HMRC says? – IT Projects blog
ID Cards – £6bn benefits spin – IT Projects blog
Where does all our money go? Investigation by The Independent which repeatedly mentions the NPfIT
NPfIT minister's to-do list? IT Projects blog
NHS NPfIT spend of more than £6bn by end of March 2010 – IT Projects blog
Electronic records are not a panacea – UCL Chime
EHR certification – Healthcare IT news
EHR problems – Fred Trotter