HMRC orders supply chain to heel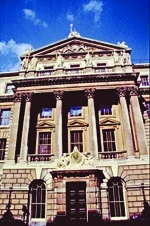 HM Revenue and Customs has ordered ICT suppliers to step in line as it tries to cut costs from one of the UK's largest computing infrastructures and fix the perceived failures of one of the government's largest outsourcing contracts.
The initiative has seen HMRC take steps to address a problem Cabinet Office has
sworn
to
tackle
as part of its ICT Strategy: the exclusion of SMEs from government business and the tight control the UK's public sector ICT oligopoly has over government contracts.
In close collaboration with Cabinet Office, HMRC has told Capgemini to include SMEs in project meetings in Whitehall, indicating the extent to which the 240 suppliers to whom Capgemini subcontracts work its £8.5bn Aspire contract have been excluded to date.
HMRC has also ordered suppliers to open their kimonos so it can see for itself if it's getting value for money from them. The main criticism against large contracts has been the power they give outsourcing firms to inflate prices and suppress innovation.
Mark Hall, deputy CIO at HMRC, told government IT managers at a recent Inside Government conference
, its changes were part of a programme to better manage its "commercial model" with suppliers.
"We have started a new process called Tripartite," he said, "Which is where we were always challenged, around getting everybody to the table.
"So now when we have conversations, the prime contractor, ourselves and the SME delivering the goods are in the same conversation.
"We are working around cost savings and working very closely and collaboratively with the cabinet office. This is not just about what we can negotiate, its about what UK government can negotiate," he said.
Suppliers told to open up
HMRC aimed to cut £900m, 25 per cent of its cost base. The other major reform programme involved identifying "value chains". That meant understanding where its expenditure was delivering value, from the citizen "right through to the to the final piece of technology in the supplier".
"This is quite challenging for supply chains because it demands transparency," said Hall.
"You need to be able to open up and look at the whole supply chain. This is not dissimilar to what motor manufacturers or logistics companies do. It's the same as Lean, but where Lean works bottom up, we are doing it top down," he said.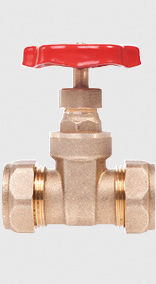 HMRC was in addition scrapping unwanted computer systems to cut the cost of processing £435bn revenues and £39bn of payments it transacts with 38m citizens and businesses every year.
"It's about moving from a complicated legacy estate due to multiple inheritances, to what would be a simplified IT estate based on just 13 core platforms," he said.
HMRC hoped the consolidation would be self-financing. Savings taken from decommissioned IT systems would be pumped back into the rationalisation programme.
The
ICT Strategy
had nevertheless not changed HMRC's "direction of travel" since Cabinet Office launched it in March, said Hall.
"Its made us think slightly differently," he said.
It was not dissimilar to the last strategy, published under the Labour government in January 2010. But he did concede it was less about centrally provisioning an enterprise architecture and more about collaboration and the Agile methodology.
Agility problems
HMRC felt Agile was a
challenge
, though, when it had to rely so much on external suppliers.
"The new approach is far more agile, far more collaborative," said Hall.
"The question is then how do you [create] a delivery approach that allows that to happen, because agility's great but you do all need to work in the same way," he said.
It's in-house team of 200 developers were "increasingly" being turned to Agile. Their future reform was assured and was being examined.
Marion Sinclair, information systems strategist at Kensington & Chelsea Borough Council, asked Hall an Agile question, though she didn't mention the A-word.
Was there any way to align IT with business processes in a way that allowed projects to keep up with the speed of change and deliver efficiencies sooner? Hall said HMRC was trying to do that with Lean process re-engineering. It took power from IT people and put it in the hands of process people.
HMRC was meanwhile still wringing savings out of its £8.5bn
contract
with HMRC. It had renegotiated the contract in 2006, 2007 and 2009. It would realise £125m of savings from the latest negotiations this financial year. They would equate to £1.2bn of savings over its life.