Digital strategy to axe tens of thousands of central government jobs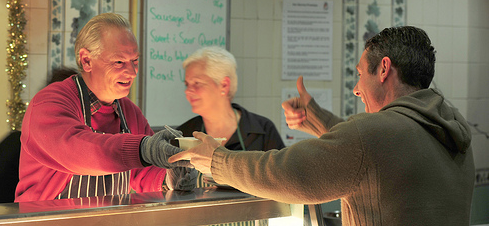 70,000 civil service posts face the chop under a government plan to move its administration online, Computer Weekly can reveal.
The Cabinet Office has obscured the true extent of the impending civil service cull by using calculations that downplay just how many posts really do face the axe. It has meanwhile kept quiet about job cuts while promoting its Digital Strategy since its launch in November.
But many more civil servants may face the chop if the Cabinet Office plan is followed through to its declared aim of making all government services "digital by default".
Even more than 200,000 civil service posts may be axed in just a few years, based on estimates of similar automation projects carried out by central government departments.
The initiative may leave a stump where the civil service exists today, where nearly 60 per cent of all staff work in "operational delivery", carrying out tasks that may be automated by Computer.
Promoting the Digital Strategy to civil servants at a conference in Westminster this week, Cabinet Office minister Francis Maude repeated the headline enticement his strategy set out in November: that it would cut central government costs by £1.7bn-a-year from 2015.
He and other officials refused to say where the saving would be made. They specifically refused to say how much of the £1.7bn would come from job cuts.
They have meanwhile sustained a stream of reports and media appearances portraying the UK civil service as expensive, bloated and bureaucratic. Maude and his Cabinet Office claim these ailments call for a "culture change" in the civil service. That change, as Maude repeated Monday, would mean shaking it up so it accords with the digital age. What he really means is it must be cut up, and replaced it with digital technology.
Job cuts will count for 78 per cent of the £1.7bn saving the Cabinet Office says its Digital Strategy will make.
After Maude and his officials refused to discuss jobs, Computer Weekly took the matter up with his office and was told days later that the £1.7bn target was based on cuts detailed in a backgrounder, called the Digital Efficiency Report, that accompanied the publication of its Digital Strategy in November.
The report claimed 40,000 civil service posts would be cut to make the £1.7bn saving. But its calculations were dubious.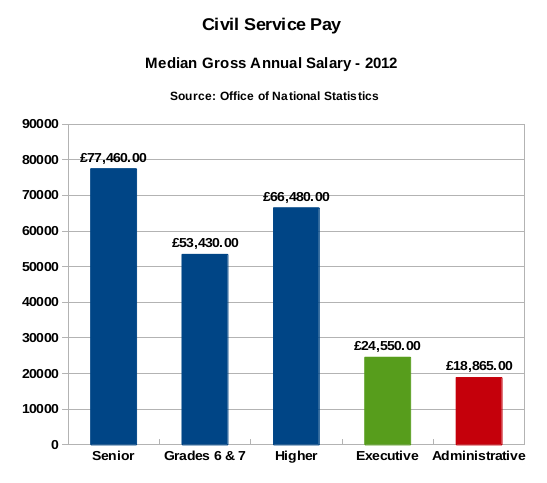 Its estimate was based on an average full-time civil service salary of £36,000. But the median civil service salary is £23,900, according to the Office of National Statistics. Moreover, the average salary of those administrators doing the "transactional" tasks being digitized under the Cabinet Office strategy is £18,865.
The Digital Strategy would retire more than 70,000 civil service posts if its estimates were based on realistic salaries for administrators. That is over 25 per cent of all operations posts across the entire civil service, including agencies not likely to be targeted by the digital cull.
The Cabinet Office could have used detailed data from the Office of National Statistics to accurately depict where the axe would fall. But it did not.
Its background report did however include a case study in which more than 80 per cent of 400 posts were retired at the Driving Standards Agency, an agency of the DVLA. Those people had been processing requests for driving tests. Their positions were closed between 2003 and 2012, according to the Cabinet Office.
A whopping 216,932 posts would face the chop if the DVLA example did work similarly across the entire civil service, where 271,166 people are presently employed in operational delivery.
The Cabinet Office Digital Efficiency Report said the the DVLA case study "supported these findings", that 78 per cent of its £1.7bn saving would come from staff cuts. Its 78 per cent staff saving correlates closely with the Driving Agency axing 80 per cent of operational posts. It has decreed that its Digital Strategy should be applied across the entire civil service.
The government digital service launched the cost per transaction of government services as part of its "open data" initiative last week, as Maude was doing the rounds with his tale of Whitehall's obstinate bureaucracy.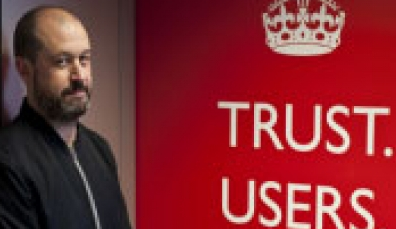 Overseen by Mike Bracken, head of the Government Digital Service, and former head of digital for The Guardian newspaper, the transaction data did not give any information about the number of posts involved in processing those transactions.
The human cost of digitization has been bowled aside by the Cabinet Office's attempt to portray the digitization plan as a stridently progressive digital reform of unquestionably good morality.
But the evil in this Cabinet Office story is the civil service itself, as portrayed by Maude in his depictions of its bureaucratic obstruction of his reforms.
"Get on board, be radical, pioneering, and ambitious and build a digital revolution in Whitehall," Maude urged digital executives of the civil service at Westminster's QEII Conference Centre on Monday, a week after he primed the media with complaints about recalcitrant Whitehall bureaucracy.
"We are at a special moment where things can be done in a way they have never been done before, and at a dramatically lower cost.
"Success hinges on bringing about a culture change in every corner of Whitehall. How many times have those words been said? And how difficult is it to do?
Maude urged departments to implement digital leaders and he said: "Those leaders will need to be bold, pioneering and ready to challenge the status quo."
Maude's speech hailed the £1.7bn saving but neglected to say where it would be made. The same was true of the speech he made when launching the strategy in November. And the Digital Strategy itself says nothing of the dirty business that must be done to see these white hot reforms through.
Approached by Computer Weekly and asked to explain where the £1.7bn saving would be made, Maude would not comment. Neither would he talk specifically about what jobs must be cut to save the money.
Liam Maxwell, government chief technology officer, also refused to comment on jobs or the £1.7bn. But he did say the Cabinet Office wanted other departments to follow its lead by replacing their chief information officers with a combination of technology officer and operations officer.
CIOs, with their big departmental fiefdoms, may be a hindrance to the Cabinet Office plan to reform public sector IT. It is said lately that too many government systems are old and outmoded, based on paper processes – and that they could be so much more efficient if they were wholly digital.
Maude has proposed instead putting digital skills on the curriculum for training across the entire public sector. Or what is left of it.