Councils stage open source revival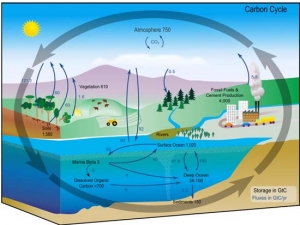 Local councils behind an ambitious public open source software scheme that flourished briefly with boom-time investment under the last government are attempting to revive it under the cost-cutting coalition's digital strategy.
But their old rival Microsoft is making its local government come-back too, after a 10-year gestation with the London Borough of Newham under a deal that became the focus of bitter opposition between the proprietary and open source software camps.
Last time, with central government funding but only lacklustre policy support, Bristol City and Camden London Borough built an open source content management system that was propagated as far afield as India and Bremen.
This time, arms twisted by budget cuts, but with government policy paving the way and hindsight in their favour, they have widespread sympathy but face boggling competition.
Newham is about to turn the game upside down by launching a commercial venture to sell tailored Microsoft software to other councils for a profit.
Just as Newham's Microsoft partnership helped bust the last open source alliance in local government, it looks set to put the cat amongst the pigeons, or doves, again.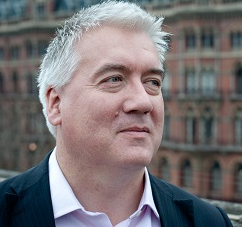 John Jackson, chief information officer of Camden London Borough Council, portrayed the latest open source scheme as a bold move when he announced it last week: an open systems alliance to bust the proprietary software ecosystems of companies like Microsoft.
"We've drawn a line. We've said its going to be different. We said to suppliers, 'What you are delivering is rubbish'.
"I think its about time we stood up, and about time we changed a very tired market place," he told the GovNet Open Source conference in London on Thursday.
"I'd like to see local authorities creating an alliance to work together to deliver things like common APIs (application programming interfaces), to deliver common web services, to deliver code sharing, to innovate and to drive systemic disruption.
"Camden and Bristol are going to be engaging in a very strategic partnership to work on promoting open systems, promoting open source, and helping other councils deliver an open systems vision into government."
He laid great emphasis on disruption. He wanted to disrupt proprietary software markets, which he likened to medieval fiefdoms that held unhealthy power over public bodies.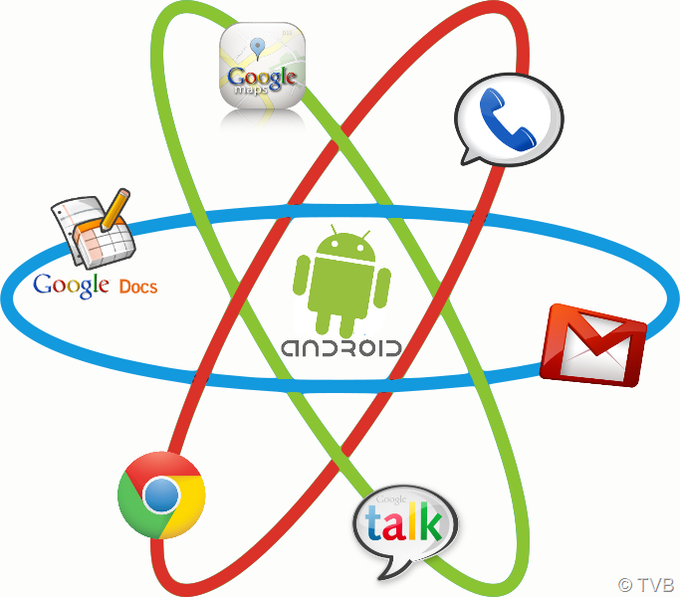 Councils should band together, said the Newcastle history graduate, to create an Open Source Alliance, and write a "bill of rights" or "charter for change" to "break the medieval market".
Part of his solution was open source software. He said councils should put it at the centre of what they were doing, when they have kept it at the margins.
His pitch was essentially coalition government policy, re-purposed for local government: embrace open source to smash proprietary software ecosystems and markets.
But Jackson was also doing a plug for a local government procurement framework the Crown Commercial Service (CCS) put to tender nearly a fortnight ago, and which Camden, Newham and other London councils helped draught.
£300m motive
That was the £300m Local Authority Software Applications framework that will introduce its own modest market reforms when CCS – an arm of the Cabinet Office – completes its half-decade re-let in July.
Billed by Jackson as the first national procurement ever to specify open systems, the LASA framework contract notice did not quite fit the billing. It asked only that suppliers "assist our aims of accelerating development of open systems, data sharing and the interoperability of IT systems in government". It made no requirement of the official coalition policy preference: open source software.
Jackson was nevertheless adamant that councils could improve their lot by rallying around the framework. It's target market – local government line-of-business applications such as benefits, social care and libraries – is deeply, unhealthily proprietary.
Take for example Dudley Metropolitan District Council, whose information systems manager, Andrew Tromans, told Computer Weekly its own proprietary line-of-business applications had prevented it pursuing its open source ambitions.
Dudley had considered using MySQL, an open source alternative to Oracle's relational database. But all the council's line-of-business applications were based on Oracle. It had to buy Oracle anyway. So it seemed pointless implementing MySQL as well.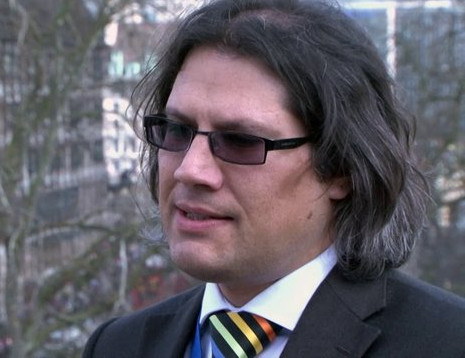 Similarly, both Bristol and Solihull Councils, once among the staunchest open source advocates, both recently gave up decade-long attempts to replace Microsoft with open source desktops because their line-of-business applications used proprietary Microsoft formats.
Gavin Beckett, chief enterprise architect at Bristol City Council, told the conference how he implemented a proprietary Tibco enterprise service bus as well.
Misdirection
Jackson lightly goaded Steve Halliday, Solihull CIO, from his conference platform last week. He asked Halliday, who is also Socitm president, "What are you going to do to promote a new approach?".
Halliday had promoted the local government framework. Socitm had moreover adopted parts of the coalition's Government Digital Strategy, which had codified the government's preference for open source software.
But it dropped the bit that specified open source. Like the framework, Socitm adopted a less disruptive, loose definition of open systems: common APIs, compatible data.
Halliday was not available for comment. But a Socitm source sought to discredit Jackson's Open Systems Alliance off the record: councils had tried and failed to do this before when the Labour government was pumping hundreds of millions of pounds into its e-government drive to put council services online; what chance did they have now in the age of austerity?
Take Newham, said the source: Newham had collaborated with other councils to build a CRM system, and distributed it through the Local Authority Software Consortium (LASC) – but that floundered. The same would happen to Camden's Open Systems Alliance.
The source was being naughty though. Newham's LA-CRM was never open source. It was a proprietary system that led Microsoft's push into big local government software. It had not failed at all. It had been in gestation and was about to be relaunched.
It had been the nemesis of local government open source. Socitm had been instrumental in it. And it was about to rise again.
Metamorphosis
Newham is now preparing an unprecedented plan to relaunch LA-CRM as a commercial venture: the public body will sell the Microsoft system to other councils for private profit.
It developed the next-generation product under a Microsoft contract that had been bête-noire of the open source movement in the middle of the last decade: its dreaded Microsoft memorandum of understanding (MOU).
Newham had been a leading player in local government open source before it formed the Microsoft partnership, partnering with Bristol and Camden to develop and implement Aplaws – an open source content management system that promised for a time an alliance of councils like the one being posited again now: a stronghold to nurture public open software. Infamously toying with ditching Microsoft entirely, Newham called all eyes to its attention and convened a fierce competition for its loyalty.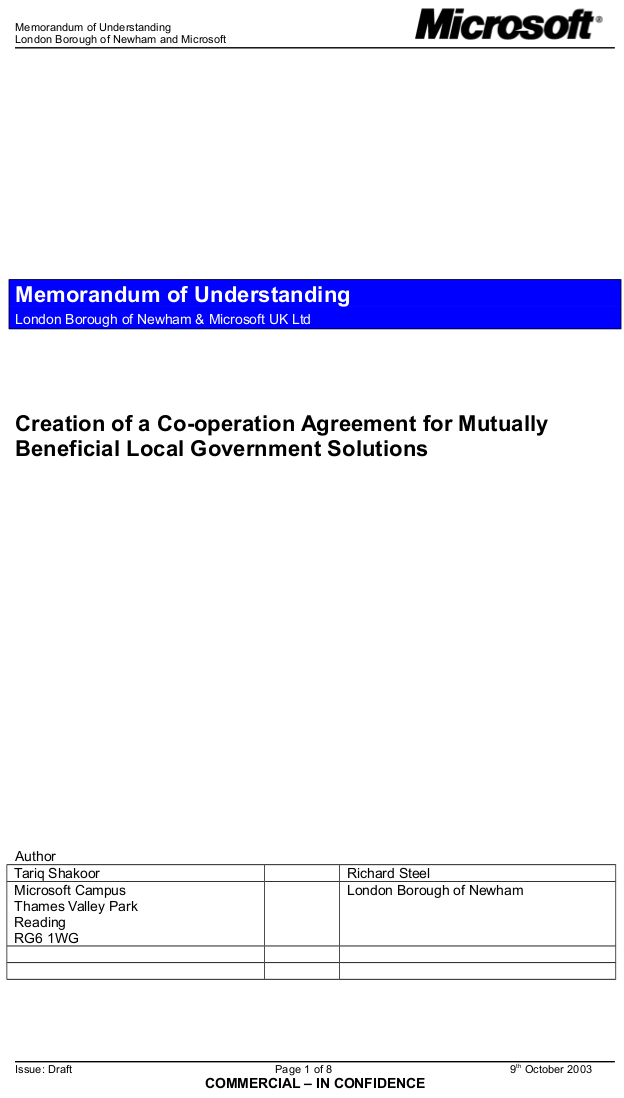 Newham ended up signing a Microsoft MOU that – unbeknownst to everyone – laid the foundations for the profit-making, proprietary software venture Newham is about to launch, to sell Microsoft CRM software to other councils.
It created a stronghold for proprietary software development and forged an alliance of councils using Microsoft software. It broke the open source alliance and enticed other councils who might have joined it into Microsoft's ecosystem instead.
The MOU committed Newham to migrate its major business systems to Microsoft platforms and to form a joint sales venture with Microsoft.
Newham promptly migrated its Aplaws implementation onto Microsoft's first CRM platform.
"It is assumed that the customer works with Microsoft as the 'platform of choice' and is prepared to work towards migrating all relevant business and technical solutions onto a Microsoft Platform over a defined time from competitive technologies," said the 2003 MOU.
"It is expected that these solutions may be developed jointly and sold collaboratively with Newham and significantly change the landscape of the application market place," it said.
Public authorities weren't allowed to sell software and generate private profits in 2003. So Newham gave its Microsoft CRM software to Belfast City Council (yes, Belfast) so it could do the selling instead.
<img alt="Geoff Connell – Newham CIO "We worked in conjunction with Belfast City Council because at the time they were able to trade in a way that English authorities weren't," Geoff Connell, Newham CIO, told Computer Weekly in a telephone call after the conference.
"So we gave them free use of the product and then they were the ones who ran around the country helping to install it for different authorities," said Connell, who had led LA-CRM development at the council when it signed the Microsoft MOU in 2003.
The 2003 MOU said Newham would help Microsoft consider "shaping the MS CRM as a viable cost effective alternative for LG [local government] clients". That they did.
Microsoft CRM subsequently evolved into Microsoft Dynamics CRM, a more substantial system within the .NET framework. Newham duly built its next-generation system on Microsoft Dynamics CRM.
The council obtained power to sell this system in 2012, when the coalition government passed a General Power of Competence into law, allowing councils to trade for profit like private companies.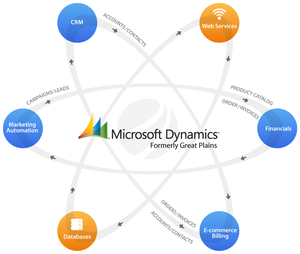 Connell said Newham was considering hosting its CRM system in a Microsoft cloud data centre and then selling it to other councils as a Microsoft Dynamics software service. Customers would pay Microsoft for Dynamics and Newham for those specialised, local government line-of-business modules.
It would work like an appstore for people who bought Dynamics. They could pick and buy Newham modules as add-ons.
"We haven't taken it to market yet. But we intend to take it to market," said Connell.
"We will probably use a cloud offering. And then we will look to license the use of other specific code we've developed to do things like parking permits.
"The reason we wouldn't just give it away is the local authorities we work for have spent millions of pounds, invested in developing this capability.
"So it seems fair for the tax payers of our boroughs if others are going to use it, which we would want them to, that we get something back to recognise the sunk investment we've made," he said.
Well, sort of. Newham spent £5m on its entire customer service redesign, Connell later clarified. That included process redesign, staff cuts, website, master data management, systems integration and CRM.
It saved £10m-a-year, but mostly from staff cuts because citizens didn't need them when they used self-service apps. That is the part of the coalition digital strategy being pursued by all protagonists in this tale.
Seeding the market
Belfast had installed LA-CRM at 25 councils at its height, trading on kudos borrowed from Microsoft's rival open source movement.
It told customers last year it had ceased development. It would reassess its options in a couple of years when it had consolidated its own various LA-CRM implementations and Northern Ireland had completed a round of local government mergers. It is not hard to imagine it buying the next-generation from Newham.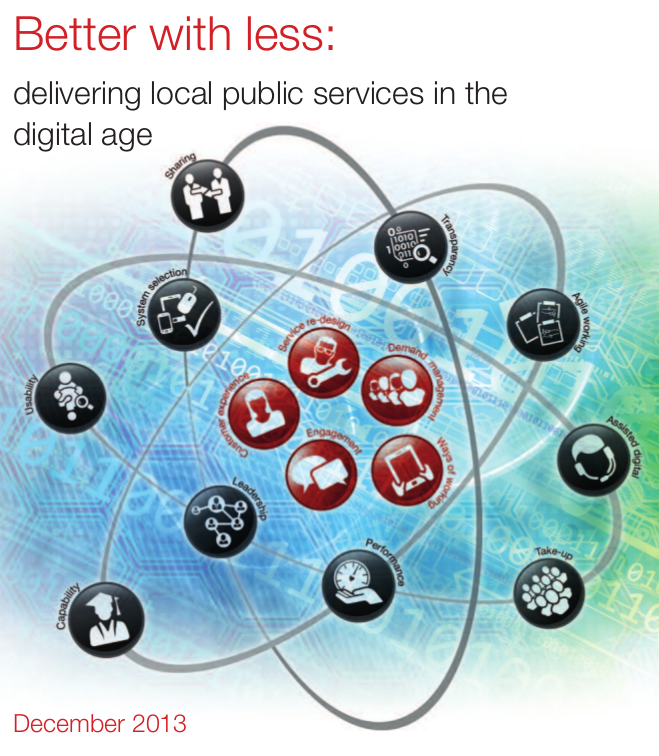 Other things are also not quite as they seem. When it comes to sharing software code, Newham and Socitm have both been using the same language as Bristol and Camden.
Connell talks passionately about Newham sharing code. It has already employed code distributed by other councils, and has even shared code itself with Camden.
But he said the council would attempt to sell any code deemed valuable.
Sharing was for scraps.
Where they differ, apparently, is the extent they wish to collaborate, or compete with other councils.
"We develop an awful lot of code," said Jackson. "What's the point of developing lots of code in isolation? Why can't we share it? Let's re-use and develop web services and APIs."
With the proprietary camp using the same language, it becomes hard to boggle the difference. They all say they want web services. They all say they want common APIs. Newham's Microsoft system has meanwhile already done what the coalition Digital Strategy ultimately strove to do, with all its talk of disrupting proprietary markets with open source: forced by a £106m budget cut, it has turned half its government services into web apps and made the staff who deliver them redundant.
Becket, who has the same aim for the same reasons, said the difference between what the Open Alliance and Socitm strove to do was the difference between words and action.
"What John's talking about is doing something – actually making that change," he said. "So if I sponsor a piece of work to develop a particular aspect of our portal, let's make that available to everybody. Let's just do it. Its actually the doing of it. That's what we are doing."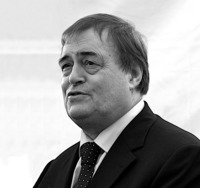 They are striving to do less than when the Office of the Deputy Prime Minister put up the money for Aplaws 15 years ago.
They have no plans for similarly ambitious software developments. Jackson's pitch was not as bold as developing an open source line-of-business application that would really upset the market. They don't have funding. They have cuts.
But they did envisage an alliance would create a common basis for LA computer systems and gradually erode the power of proprietary line-of-business vendors like Capita, Civica and Northgate. That would allow councils who wanted to share code to gradually build a shared resource for council functions – like the Microsoft/Newham alliance, only public.
The first step was to create a free market for software by agreeing common interfaces, getting enough councils collaborating to arm-twist vendors into doing things their way. That meant government taking a hand in defining the software ecosystem in which it existed, as opposed to an ecosystem a proprietary software vendor defined to maximize its own gains.
Ding ding
This view assumes the similar calls Newham and Socitm have made for common APIs and code sharing are compromised by their allegiance to proprietary ecosystems.
Yet Camden's Open "Systems" Alliance amounts to an admission that open source has been relegated to a mere middling ambition – not only as a government policy objective, but also among those public officials who have been its champions.
Newham has meanwhile begun talking to Camden about joining the alliance. It too has middling ambitions for sharing. It wants to share code. But it primarily wants to sell it. It just doesn't want to call the proceeds profit.
While their attitude is collegiate, their philosophical positions, once deeply opposed, are in danger of forming a tepid solution: a sort of harmony where bacteria – the lowest common denominator – thrives, because there is no resistance.
Each seems in denial: Camden that the Government Digital Strategy is a programme of privatization, especially in local government where no open source edict holds; and Newham, that its path leads to a universal market, where councils sell each other software and they call their surplus income 'profit'.
The digital strategy, as a Trojan Horse for local government privatization, will create the market. Newham will compete in it, with platform-dependent code that will help lock other authorities into a Microsoft ecosystem. Newham looks like Microsoft's Trojan Horse. Round two has just begun.