Cornwall outsourcing revolt spreads to London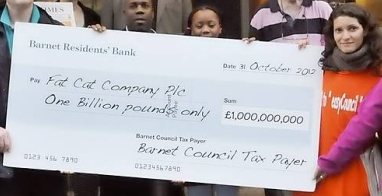 London Barnet Council is to vote on whether to oust its leader on Tuesday in a revolt over a plan to outsource 70 per cent of council services to an IT company.
The move follows in the wake of a rebellion at Cornwall council last week, where a vote of no confidence forced out council leader Alec Robertson, and councillors suspended a plan to outsource £800m of public services to BT.
A member of Cornwall's scrutiny panel yesterday called for an explanation from the council after Computer Weekly revealed how Cornwall had been working with BT before the council approved the outsource or a contract had been signed.
Councillor Alison Moore, leader of Barnet Council's Labour opposition, and who called the vote to oust Councillor Richard Cornelius, Conservative leader of the London Borough Council, said the Barnet outsource looked "in complete disarray".
"Given the level of risk involved in the procurement… and the gambling of £1 billion of council tax payers' money, Council resolves that the Executive Leader be removed from office."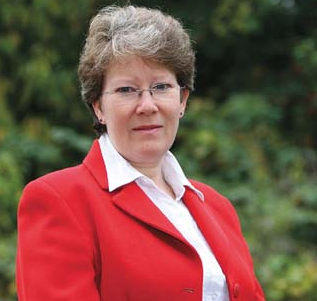 Moore accused Barnet of obstructing democratic scrutiny of the plan, which proposed outsourcing up to £1bn of public services in two, 10-year contracts called collectively One Barnet.
She said Barnet had scrapped a scrutiny panel it set up to oversee the outsource. Councillors who were not members of the council Cabinet had not been allowed to scrutinise financial details of the deal. The Cabinet had been given brief views of financial papers in certain meetings as long as they handed them back at the end.
The motion said the programme hadn't saved any money and it had been running three years. It had actually increased council costs by £663,000. The council executive had meanwhile disagreed over what outsource business model they should use.
Councillor Cornelius was not available to answer the allegations. Barnet Council press office said it was unable to answer party political allegations.
Money
Barnet's website said One Barnet was forecast to save £111m. A third of "total projected baseline savings" had been delivered by the end of 2011/12, it said. It said this was equivalent to an annual saving of £5.7m.
But Barnet has not let either of the two major contracts at the heart of the One Barnet programme. The first will see either BT or Capita acquire IT and other backoffice functions next month and rent them back to the council for £750m over 10 years.
The second will sell transport and environment services to either Capita or EC Harris, in a £275m contract to be awarded in January. Both deals could be boosted with 5-year extensions that may inflate their value to the outsourcers considerably.
A spokeswoman for Barnet Council said One Barnet had already established two cost saving programmes. One was a shared legal service with Harrow, another London Borough Council. Another was a team of "community coaches" who helped people living chaotic lifestyles avoid spinning out of control. Neither service had been outsourced.
Unison, a public sector union, has helped organise the Barnet Labour Party campaign to stop the £1bn outsource. Last week it broadcast a film called The Billion Pound Gamble, which the local paper said examined local fears about the outsource.
It also organised a petition in which almost 3,000 residents called for referendum power over the decision to sell off public services.
Opposition
John Burgess, Barnet Unison branch secretary, said in a recent written statement that the council's outsource was "designed to divest itself of responsibility" for public services. "We are concerned big business views Barnet Council services as simply a line on a spreadsheet," he said.
Robert Rams, Barnet council cabinet member handling the outsource, has been reported saying: "I don't believe residents are concerned about who provides back-office services to the council."
Barnet issued a written statement this afternoon.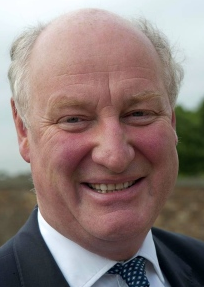 It quoted Councillor Cornelius, who said: "The One Barnet Programme is our model for dealing with incredibly difficult financial circumstances all local authorities now face."
Barnet needed to "transform" the way it worked if it wanted to "provide high quality and flexible services", said the Council leader's statement. It needed to do "better with less".
"Residents are more concerned about the quality of services and how much council tax they pay than whether the council delivers a service directly or gets a third party to do it," it said.
Barnet press office said the council was required to cut £72m, a quarter of its budget, by 2015. It said the two outsource deals would transfer 767 employees, a quarter of its workforce of 3,180 people, to the successful bidder.
Councillors in Cornwall say they are still being refused full scrutiny of the outsource even after they ousted the council leader and put the deal on probation.
Widespread initiatives to sell council services to outsourcing companies have suddenly looked more uncertain after the financial failure of Somserset's Southwest One deal with IBM this year, exposed in Compu ter Weekly, and the revelation that their business model – that puts once disparate public bodies into competition to run one another's services – has not been fully explored in democratic proposals.