Companies registrar reverts electronic documents to photocopies
In a bizarre reversal of the government's digital-by-default policy, Companies House has been receiving company accounts as data but turning them into PDFs often containing poor-quality, low resolution images, before releasing them to the general public on its website.
The UK registrar, celebrated as a pioneer of electronic company accounts, has been sticking scanned images of company accounts on its website since the 1990s. The British tradition was that companies filed on paper. The registrar initially adapted to the internet age not by getting electronic documents but by effectively taking photographs of the paper ones. Members of the public were able to re-use company information if they were willing to copy it out by hand.
The ConDem coalition government changed all that in 2011 when it started making companies file their tax returns as data. But while Companies House has since got two-thirds of company accounts as data as well, it has still been converting that data into image files before sticking them up as PDFs on its website.
The bizarre thing is most companies don't send paper documents to Companies House when they file their accounts electronically. Yet the registrar has still been creating images saved as PDFs as if they were scanned from paper documents, and sticking them up on the public register. It received 1.4 million company accounts electronically last year – yet the British public still only got the equivalent of copies of paper documents when they went to the public companies registry.
Most incredible still, companies have been filing their accounts with the registrar in a data format (called iXBRL – short for 'inline eXtensible Business Reporting Language') – that displays automatically in anyone's web browser as a document. Finance and computer experts can harvest the data with specialist software. But it would appear to most people as a common 'html' web page that looks identical to a paper set of accounts. Yet when a member of the public goes to Companies House to search for a company's accounts, they still get an image that cannot either be harvested for data or copy-and-pasted by people who want to use it in a document.
The registrar has been generating scanned copies of other company documents it doesn't get on paper as well. It got 6.8 million company filings as electronic documents in all last year – 80% of all company filings – including mortgage documents and annual returns of directors and shareholders. Yet it still put them on its website as PDF-based images, rather than the iXBRL-based data.
It has meanwhile been promising to cut the £60m cost of its old, paper operation since 2003, when it first started planning to make companies file their accounts electronically.

Gail Cobley, practice director of accounting and tax experts Blue Dot Consulting confirmed that accounts she had sent to Companies House electronically for her clients were being displayed in the same PDF format as if they were scanned paper copies on the registrar's website.
"That's bizarre because we do it all through software," she said. "So Companies House are photocopying it. It seems like a waste of time."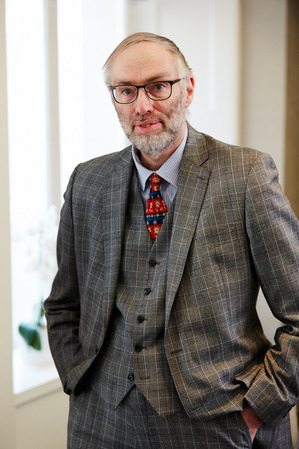 Dr Paul Booth, who retired this week as technical manager for the Institute of Chartered Accountants in England and Wales (ICAEW), confirmed by querying the public register himself that Companies House was publishing images of documents it received electronically. But the situation left him baffled.
"I can't see any purpose to creating an image file when you've already got the HTML," said Booth.
"I can't think of any advantage in having the PDF," he said, referring to the PDF files that Companies House uses on its website.
"It looks like one of those useless PDFs that is indistinguishable from an image. If it's iXBRL, you've already got something that will display. You don't need to put it through another process. If you file in iXBRL then that's it."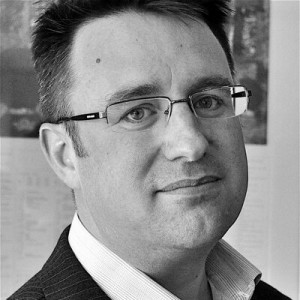 John Turner, chief executive officer of XBRL International, the standards body responsible for overseeing the data format, said he was aware Companies House had been publishing XBRL company reports as "paper under glass", his derogatory phrase for public records published as images of paper documents.
Yet he defended Companies House, which among all financial institutions and businesses around the world received his association's award for innovation in iXBRL and open data last year.
"I'm sure there's a very good reason for it. It is in the interests of the public that the information is available," he said.
Turner insisted people could still get the electronic filings through bulk downloads of Companies House data, though he conceded, "that's not something that someone on the street would typically do". Companies House downloads deliver thousands of iXBRL files every day to people with the computer resources and skills to handle them. Some companies had begun building copies of the Companies House registry from that data. Turner said members of the public should go to those firms instead of Companies House.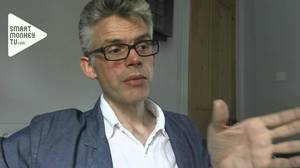 Chris Taggart, chief executive of Open Corporates, one of the companies that has been republishing Companies House data, said the old system by which companies sent their filings to the registrar on paper was "ridiculous".
"Filings were normally created electronically, stored as data, printed out, sent to Companies House as pieces of paper. Companies House then scan it. And in order to use that as data you have to get someone to re-key all that. Often, the credit reference agencies will send it to Sri Lanka or to the Philippines to get it re-keyed. That is what is happening at the moment. And it's data in the first place. We think this [process] is just ludicrous," said Taggart.
Companies House images were even of such poor quality that they couldn't be re-scanned and put through optical character recognition software to turn its images into text, he said.
He defended the registrar, however, for turning elect ronic documents into scanned images. It might have other priorities and may not have wanted to change its existing workflow, he said. Open Corporates has been publishing the iXBRL versions itself.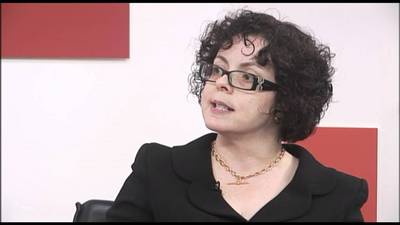 Olive Brown, an iXBRL expert with accountants PWC, said Companies House had to turn electronic company filings into PDFs because the business information industry had grown accustomed to gleaning its data from them.
Columbia University Business School academics Trevor Harris and Suzanne Morsfield said in 2012 that business data aggregators like Bloomberg and Thomson Reuters had been using "labour-intensive" input processes prone to error. Yet they had snubbed iXBRL because they trusted their own data more, and not all companies were yet filing with registrars electronically. They also perceived iXBRL as a threat. Regulators and registrars around the world such as the US Securities and Exchanges Commission nevertheless stuck with iXBRL as a universal way of describing business information. Business aggregators use data languages defined for their own advantage rather then the common good.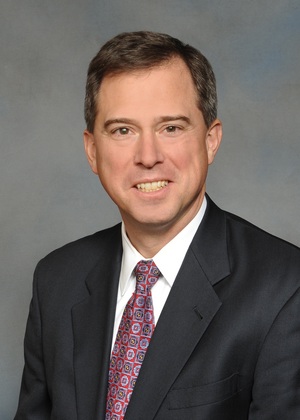 Tom Davin, senior vice president & managing director of the Software & Information Industry Association's Financial Information Services Division, said the large data aggregators had not wanted to collaborate on a data standard.
"My general observation is the big aggregators like Bloomberg and Thomson Reuters are so competitive they are wary of doing anything together, unless their customers are forcing them into it," he said.
Computer Weekly asked Companies House to explain why it still turns data into image-based PDFs rather than making them available as iXBRL data to view online. The registrar only said that it has no power to mandate electronic filing.
Companies House said in a written statement it received 60 per cent of company accounts electronically and 40 per cent on paper.
"We intend to make accounts data available within the next two months subject to priority issue where it has been filed with us as data," it said.
A Companies House spokesman initially refused to say how it had turned those electronic filings into PDF copies. Companies House subsequently said they are produced automatically as part of the data filing process.
"The formats we present are the formats customers like to see them in. Our customers like to see it in these formats. So we produce it in these formats," he said.
"Data is one of those things not available on the Companies House Service. But it is one thing we intend to put on. We launched a new beta service and the data isn't available on that.
"What you are raising is not considered a high-priority issue. People are not crying out for this material to be changed so it's not high on our agenda," said the spokesman.
Companies House employed 854 staff to handle the collection, conversion, validation and publication of company documents last year at a cost of £61m. It cut 311 staff since 2010, and cut by 80 per cent the number of company filings it received on paper.