CSC paints NHS rosy for Wall Street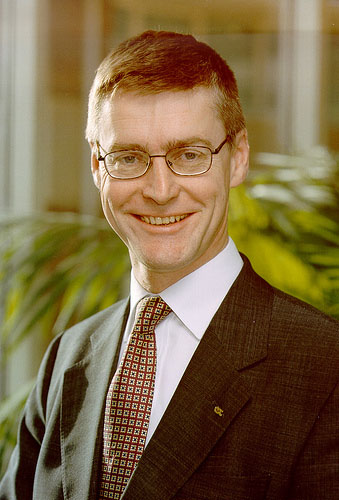 There was no remorse from Computer Sciences Corporation last night as it told investors about another breakdown of talks with the National Health Service.
While hospitals across England wait for CSC to deliver patient information systems due five years ago, CSC said it was launching its health software in the US.
Talks broke up on 31 March, when CSC and the NHS failed again to find a contractual resolution to the computing giant's broken 2003 promise to deliver its iSoft Lorenzo software to the NHS.
CSC admitted in a conference call with Wall Street analysts last night that the NHS had still not been satisfied. Yet the computing giant had used its UK experience to build a healthcare business fit for rolling out round the world.
"It's an active part of our plan, to take iSoft to the US market," said Guy Hains, the CSC UK boss recently appointed as global president of healthcare systems.
"We see significant potential in applying this experience to other country health markets. There isn't a market globally that doesn't have considerable interest it learning from the UK NHS, both good and bad."
CSC was apparently best placed to dispense this learning. It had its sights on Spain. It was already busy in Holland, Australia, South Asia and South America.
But from whence had its chutzpah come? Not only had CSC still not satisfied its NHS contract, it hadn't even finished writing the software. Initial roll-out was due in 2007. Complete delivery was due this year. Hains told Wall Street CSC was now at last ready to roll out phase one but for a contractual settlement with the UK's coalition government.
But this was okay. Because CSC had a plan. This was not a plan for the reparation of 10 years of time and money the NHS has wasted on CSC. Nor was it a plan to recompense for the opportunity cost the NHS incurred while CSC dawdled over its clinicians' request for better patient information. It was a plan to get its own finances in order, negotiate a firm settlement with the NHS and dazzle Wall Street with a come-back launch into what is tipped to be one of the few global growth markets: healthcare IT.
Wall Street analysts privileged with the opportunity to ask Hains about this glorious transformation neglected to get his estimation of the value the British public subsidy had added to his corporation's healthcare business in the last 10 years. British tax payers are due a share of this tremulous global growth machine, no?
Waffle
Neither did Wall Street get to the bottom of the latest delay. Hains explained it away with waffle and claimed the details were not for public ears.
"I would say the delay reflects the complexity of the change being undertaken and the need for very detailed agreements," he said.
This was what they call a win-win, apparently. Hains reckoned that since the coalition government's NHS reforms involved devolving power to regional bodies, CSC was having to "consult very widely on this agreement".
That wide consultation did not as usual involve consulting with the British public, or even allowing them to know what the details of those consultations were. Ours is not to know. But it wasn't important anyway. There were "no specific roadblocks" to a contractual resolution, said Hains, who is personally conducting the negotiations for CSC. It was just taking time to settle the details.
We are not to worry our pretty little heads with man's talk about such things as public expenditure, mortality rates and what CSC has still to agree before British hospitals can start getting the software they were promised in 2003.
The NHS refused as usual to answer questions about it today. These mysterious details have meanwhile led talks to drag on for more than two years. It has led to an agreement in principle being torn up on at least two occasions.
Yet there will be no throwing of rotten tomatoes. The coalition government has no choice but to make a tidy deal with CSC. It's electioneering made NHS IT into such a gargoyle that it would not live down continued failure. CSC is, after 10 years of public nurture and a government-sanctioned monopoly kept in stasis while it did its R&D, one of the few suppliers that can deliver the goods.
Indeed, said Hains last night, "the timing is perfect".
"The key customer contact will now move, as indeed the government has stated as policy, much more towards the [NHS] Trusts.
"The major change is, we are not building a monolithic system to address the back-office through a large-structure, fixed price development programme with a central agency. The central agency will play a key part in the tripartite relationship. But a key focus of our activity will be working closely with the trusts," he said.
Pleased
The coalition government's health IT policy was, in corporate words, in synergy with CSC's latest business model. They had happened to be in synergy in 2003 when CSC was into doing monolithic deals and a Labour government wanted to improve the nation's health systems. But there was never going to be any monolithic system. That's the bogeyman. It was just a handful of monolithic deals for companies like CSC to install vapourware like Lorenzo in Trusts across the country.
CSC's failure to deliver was the main reason for the failure of that policy. The coalition used it to significant effect in kicking Labour out. It will now re-purpose Labour's legacy in its own image. It's what you call a win-win for CSC and the coalition. But mostly for CSC.
Hains pointed out that its strength in health IT had come last year from its acquiring iSoft, the troubled software supplier that had ultimately failed to deliver. iSoft had other business besides its yet unfinished NHS Lorenzo system. It had given CSC a business relationship with 85 per cent of NHS Trusts.
It had perhaps also given Hains reason to boast as he did to Wall Street last night, about 2,000 systems he said CSC had installed in the NHS to date.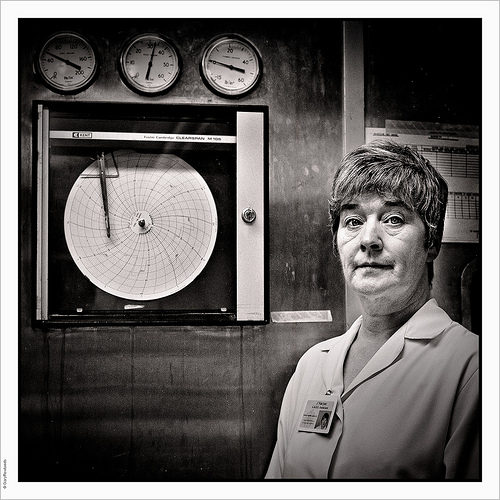 On 18 May last year the National Audit Office reported that CSC had installed just 15 of what by a rough calculation was 112 contracted NHS Trust systems. If you count the SME systems it had put into local doctor's surgeries as well, it had installed 1,392 of 4,441 systems due in 2007.
He did not clarify if his 2,000 installs included doctor's surgeries as well as those innumerable "legacy" installs it acquired with iSoft. Neither would the NHS confirm what tangible progress had been made since last May. Best not speak of such details, lest it upsets investors.