Border ban throws university into arms of radical outsource
London Metropolitan University may have no choice but to pursue an experimental outsource venture in order to balance its books after the UK Borders Agency revoked its licence to teach foreign students.
But the venture's success will depend on London Met persuading other universities become its customers, replicating a model that has been pioneered in local government with calamitous results.
A similar venture, launched by Somerset County Council and IBM in 2007, reported its fourth consecutive loss this week after a failure to persuade other local authorities to join, a poor take-up by those who did.
UKBA's revocation of London Met's foreign student licence will slash between £20m and £30m of income the troubled university had expected to earn from non-European students in 2012/13, putting pressure on governors to cut costs quickly, and raising expectations for their shared services outsource.
UKBA ordered London Met to abandon its entire roster of foreign students on Wednesday night – 2,600 people, who may be deported if they cannot find alternative places – after it found irregularities in the university's administration of their immigration status and attendance records.
A London Met spokesman said the ban would put an immediate hole in its accounts after a period of extraordinary financial pressure.
The university had been on track to make an operating surplus of £3m, and a cash surplus of £31m this year, before accounting for the proposed outsource.
"That [surplus] would be based on those international students starting this year," said the university spokesman. "They're not going to start now. That will change everything going forward."
Foreign students accounted for 29 per cent of London Met's income in 2010/11, the period of its most recent published accounts. Totalling 3,155 people, they paid £23m in fees. The university is reported to estimated a potential £30m income from foreign students this year. Foreign students had fallen to 2,600 because the UKBA revoked the university's licence before its intake of students for the current academic year.
It's forecast for this year had been boosted by asset sales and had depended on a healthy intake of foreign students paying up to £10,000-a-year. It was on schedule to pay back a £30m emergency loan from the Higher Education Funding Council for England by next year, having already repaid £14m.
Both governors and union representatives had meanwhile raised doubts that the outsource would deliver the benefits its backers promised.
London Met governors admitted the outsource was based on doubtful financial calculations last year, but vowed that it would go ahead anyway.
"There was a degree of doubt whether the level of income and savings achieved would be as great as [the] business case suggested or whether they would be achieved in the time-scale.. envisaged," said the minutes of London Met's governors' meeting of 31 December last year, when the outsource proposal was tabled and approved.
Governors were worried the outsource venture had no precedents, and that it was based on incorrect financial assumptions by its architect, Andrews Outcomes International, an offshore outsourcing consultancy that it later transpired had a conflict of interest with Paul Bowler, the former investment banker who introduced the plan after becoming London Met's deputy vice chancellor last March.
Bowler's team told governors that if they didn't give the proposal their "wholehearted" support, outsourcers might not have the confidence to bid, and the venture's architects might "become disengaged".
The university has been in conflict with staff ever since, and Unison, their union, threatened legal action after learning the proposal would involve outsourcing the entire university bar lecturers to an offshore IT company.
Bowler's plan, like that at Somerset, involves forming a joint venture with an IT supplier to which staff would be transferred and cut as other universities joined and pooled their back offices. Everything from IT and libraries, to finance and human resources is lined up for the chop.
The joint-venture is expected to turnover between £74m and £518m over eight years, depending on how many other universities could be persuaded to join up. Also like Somerset, the venture will implement a unified computer system based on Enterprise Resource Planning software system such as those sold by Oracle and SAP.
Somerset's venture, called Southwest One, has lost £53m in four years and has failed to deliver the savings promised by its partner, IBM. Southwest One said today it had forecast another £6m losses but vowed to deliver promised savings of £200m for Somerset and its partners, Taunton Deane District Council and Avon & Somerset Police.
The plan had only become viable after George Osborne, chancellor of the Exchequer, introduced a 20 per cent tax break for such ventures that Autumn, governors noted last year. The plan and its business case remains unpublished.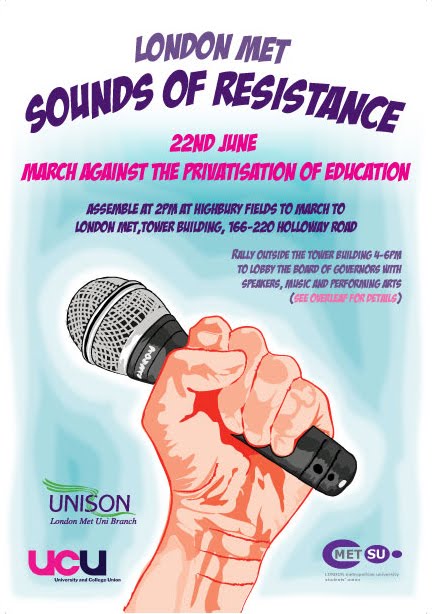 London Met had nevertheless said in its accounts that its forecast demonstrated a need to either boost income or cut costs. It's cash surplus, without the benefit of funds raised from 2011's asset sale, would drop to £8m, though its operating surplus was forecast to fall just £0.2m despite £7m loss of income, attributed at least in part to a reduction in course fees designed to attract foreign students.
Unison has accused Malcolm Gillies, London Met vice chancellor, of ignoring its complaints and UKBA's threats over the poor administration of foreign students. Staff feared UKBA's intervention was a "shock and awe tactic" the government intended to force the university to proceed with the outsource, Max Watson, London Met Unison branch chair, told the Times Higher Education Supplement on Thursday. London Met has been a centre for worker's resistance in recent years to government cuts in education and plans for privatisation.