Barnet fire-sale neglects real potential for IT-enabled change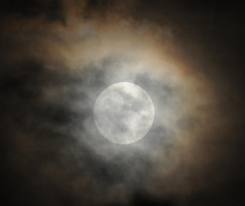 Blame computers for Barnet Council's plan to axe 70 per cent of backoffice jobs in an outsource deal with Capita.
Blame the internet. The council plans to automate backoffice services and have them delivered to people's web browsers and mobile phones. It won't need staff to serve citizens who serve themselves.
Blame also the executives who dreamed up this inherently stupid plan. That's not to say Barnet's executives are actually stupid. Nor is the idea of internet self-service.
But One Barnet, as it is called, is an inherently stupid plan, or a plan for inherent stupidity. It will render Barnet Borough stupid. And that is stupid.
That plan, to be approved by Barnet Council Cabinet this evening, is essentially a major transplant operation of immense folly. The council will rip out its beating heart – its back office of 515 staff – and flog it to Capita. Capita will replace it with a computer system, which it owns, and then run it from another part of the country.
IT-led but not led by IT
It is a plan in which Capita's computer system becomes the instrument of a radical, IT-led restructure of the council and its its relations with local people. Yet it is one that has never had an IT expert on the project board.
The project is led by commercial director Craig Cooper. He has ultimate responsibility for Barnet's IT department, but doesn't actually know very much about IT.
"He doesn't have huge knowledge of IT," says Barnet's press department. "What he knows is people and budgets."
Hence, Barnet is flogging Barnet's IT assets to Capita. The plan has been ticked off by Andrew Gee, the council's interim head of IT. His position is interim perhaps until his department has been flogged off.
This also explains why Barnet's transformation plan actually says very little about IT. It's a plan to manage people and budgets, in a time of austerity, by officers who know nothing but people and budgets. It involves getting rid of people, to cut budgets.
Crown jewels
Public computing is meanwhile undergoing an unprecedented revolution, where we are told projects like the Cabinet Office Government Digital Service have been flung together at a fraction of the time and cost, and with a fraction of the people it had taken to run the government's last website. The GDS project had been floated on the back of stories about outsource suppliers charging outrageous sums of money to make changes to websites they ran for public authorities.
At a time when cheap, powerful computing could newly empower public IT departments, giving public authorities a strong centre of gravity in a difficult time of change, councils like Barnet are ploughing ahead with blockhead outsources in the old vein.
Their lack of foresight and ambition is apparent from their published proposals: at best, soulless documents that don't do residents the justice even of an adequate justification.
The "Full Business Case" for Barnet's Capita outsource, which Council Cabinet is scheduled to vote on this evening, barely constitutes a proposal. It is more a cursory justification: template filled, boxes ticked, sign if off, bang it out, Cabinet approves, job done.
The council will save £70m by flogging its backoffice, apparently. Computer Weekly quizzed Barnet's press office about the numbers. How are they derived? It's all in the report, insisted a spokesman. But it is not. It's just the headline numbers, with some detail essential to persuade, and not sufficient to inform. It's a bit of a cut & paste job.
It lacks soul because it is a proposal to sell Barnet's soul. It lacks vision because it is a proposal to surrogate Barnet's vision.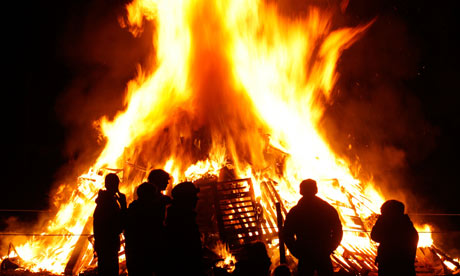 Even commercially, the deal doesn't seem worth the trouble. The council expects to be saving nearly £9m-a-year by the end of Capita's 10-year contract term. It is bound to lose this piffling short term gain when it learns it's got nothing to sell next time round, and the heart and soul of public sector IT – the IT skills, the systems, the intelligence – is all owned by a handful of large suppliers who will rent it back only for an extortionate fee. The creative core of public computing and of public service will, at this time of its greatest potential, have been sold off to a firm with limited interest in Barnet's future.