500 rogue Gov websites nabbed four years after Varney
The Cabinet Office has discovered another 500 government websites it needs to shut down as part of the Varney review launched in 2006.
One of the biggest websites for the chop might even be the gargantuan DirectGov itself.
The rogue sites mean it has been one step forward and two steps back for the Government Digital Service, previously called DirectGov after the web portal it managed. The unit was charged with eliminating waste across the public sector web by former HMRC boss Sir David Varney
in 2006
. But it has found nearly twice as many superfluous websites as it has managed to close.
Sharon Cooper, director of strategy and innovation for the Government Digital Service, told a recent Inside Government conference
the unit had achieved Varney's target off shutting all unnecessary public sector websites and subsuming them into DirectGov by March 2011.
It had shut 287 websites by 5pm on 31 March, converging 95 per cent of all public sector information into DirectGov. But it had found another 500 websites that must be axed.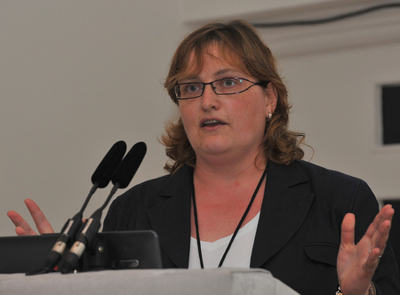 "There are still another 500 out there because we found a lot more in the process of trying to shut them down and that work is still going on," said Cooper.
DirectGov, which was transferred from DWP to Cabinet Office on 1 April, had
struggled
to get some departments to accept its authority.
But its cause was boosted with the publication of Digital Champion Martha Lane-Fox's strategic review of DirectGov last year.
Cooper is now charged with carrying out Cabinet Office minister Francis Maude's order that all government services be made "digital by default", a tall order when so many people were unable to connect to or use the internet.
Cuts by default
The cross-government Cabinet Office Public Sector Employment Relations Committee, a group of Human Resources directors
charged
with managing civil service job cuts, sanctioned the Digital by Default order in March on the proviso that assistance was given to people who needed help getting online.
"We are working out how the hell do you do that," said Cooper.
The answer would probably be in the spirit of Varney's recommendation that DirectGov became the primary source of government information. But technology had changed so much the result may be radically different than envisaged in 2006.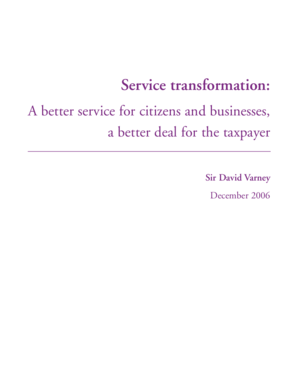 So Cooper said the Digital unit would, "like Martha said", have teeth. It would tell all departments what to do on the web. But it was no longer wedded to the idea of "one big monstrous website".
It would set standards and it would monitor departments to see they were complying. It would advise and share best practice. But the Digital unit was still deciding what exactly it was going to tell them to do and how they should do it.
"One of our big things as we replace the DirectGov infrastructure is to replace that with infrastructure that anyone can use," she said.
"We want to procure a whole cloud-based, future-looking infrastructure rather than the massive enterprise stuff we've had in the past."
DirectGov-less Gov
Just months after clearing out DirectGov's top brass, the new digital unit was even contemplating axing DirectGov portal in a radical revision of Varney's reforms.
"We are thinking, should there be a DirectGov in five years time? Or should there just be a wholesale market-place of open APIs so every transaction is available, so that anybody can use that transaction and embed it in their own service?" said Cooper. "Should there just be a great big asset database on which we can build a version of DirectGov?
Cabinet Office was considering how car insurers might process people's applications for car tax and disabled badges, for example. It was taking the lead from the post-Varney HMRC, which had distributed APIs for PAYE and other systems.
Government Digital Service was still wedded to Varney's vision of government having a "single online presence", said Cooper. It would be demonstrated imminently by a test site called alpha.gov.uk, which was still password protected at the time this article was posted.