prpl: digital home IoT software needs portable software on virtualised architectures
The open source universe expands one spiral arm wider this week with the formation of a new non-profit foundation called prpl.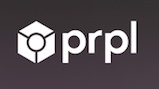 Pronounced purple, prpl wants to endorse, encourage and embolden the usage of MIPS architecture across the "next generation datacentre" and in devices themselves.
This, essentially, is meant to embody the notion of "portable software using virtualised architecture" in the future.
Initial domains targeted by prpl include datacentre, networking, digital home and embedded/IoT.
MIPS is a provider of CPU (central processing unit) architectures and IP cores — the firm was acquired by Imagination Technologies in 2013.
To create prpl, Imagination is teaming up with Broadcom, Cavium, Ikanos, Ineda Systems, Ingenic Semiconductor, Lantiq, Nevales Networks, PMC, Qualcomm Incorporated and others.
Imagination CEO Hossein Yassaie claims that with what he says is more than three billion units shipped, MIPS is one of the world's leading CPU architectures.
"As part of our commitment to community, and consistent with our agnostic approach to IP, the prpl foundation will be supportive of heterogeneous architectures," he said.
Why hardware matters, to software
MIPS architecture boasts features including hardware multi-threading, 32/64-bit compatibility and hardware virtualisation.
"Imagination intends to leverage prpl to bring together under one roof open source projects based on the MIPS processor community and make accessible the latest free, unencumbered tool chains, associated libraries, common platform, debuggers, probes and software, and build environments for all users of MIPS," said Yassaie.

To the Linux community, prpl will contribute popular OS distributions for MIPS including Android, Arch Linux, CentOS, Chromium OS, Debian, Fedora, Gentoo, MEOS (MIPS Embedded OS), Montavista, OpenWrt, Redhat, Tizen, Ubuntu, WebOS and Yocto, with more to follow. Additionally there will be a wide open source code bank for: LLVM, kernel, UEFI, gcc, buildroot and MIPS optimizations/SDK etc.