Your middleware is beautiful, Atomic
Infrastructure and middleware is sometimes hard to get excited about.
All the more reason, then, to label it with a sexy name.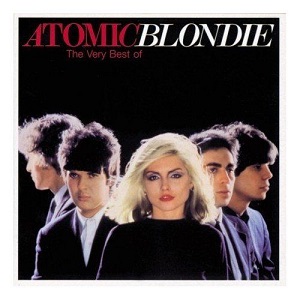 Red Hat hasn't shirked with its latest product release in this vein and has labelled its most recent release the Red Hat Atomic Enterprise Platform.
Not actually a product specifically designed for those firms operating in the atomic energy business, this 'platform' (Ed – it's actually just software isn't it?) is an infrastructure platform for running multi-container-based applications and services.
NOTE: There is an early access programme for those that want to try the product.
Based, of course, on Red Hat's own (RHEL) Enterprise Linux, this software is intended to provide a foundation for 'production-scale' container deployments (Ed – that just means ones that work, we think), utilising the same core enabling technologies as Red Hat OpenShift Enterprise 3, including Docker as a Linux container format, and Kubernetes for container orchestration.
Integrated family
What Red Hat is doing (or at least trying to do) with the Atomic platform is to tell us that it can now offer an integrated family of open source container-enabling platforms, from bare-metal Red Hat Enterprise Linux, to a scale out container orchestration platform, to full Platform-as-a-Service (PaaS) and Infrastructure-as-a-Service (IaaS) solutions.
But, crucially, all these elements will utilise the same core technologies so this will help, in theory, make container-based applications fully portable across a hybrid cloud fabric.
"The true value of Linux containers does not lie with one or two containerised applications deployed into production; rather, it's Linux containers at scales of hundreds or thousands that deliver the promised innovation of flexible, composable applications," said Paul Cormier, president for products and technologies, Red Hat.
"Red Hat Atomic Enterprise Platform provides the enterprise-ready foundation for these scale-out deployments, built on the backbone of the world's leading enterprise Linux platform and backed by Red Hat's certification and support programmes," added Cormier.
Red Hat Atomic Enterprise Platform will offer:
• A managed, scale-out cluster of Red Hat Enterprise Linux 7 or Red Hat Enterprise Linux Atomic Host instances –
• The Docker container runtime and packaging format – to simplify the creation and deployment of Linux containers.
• Container orchestration with Kubernetes – which enables enterprises to deliver applications composed of multiple containers orchestrated automatically across a cluster of hosts.
• Enhanced container security – inherited from Red Hat Enterprise Linux's military-grade security and the inclusion of powerful security tools like SELinux.
• Cluster-wide infrastructure services – including log aggregation and APIs for scaling applications and services.