Yeah, but no, but yeah... Bristol is a 'gert lush' Smart (open) City
Bristol Is Open and the Open Networking Foundation (ONF) are pushing for digital greatness — gert lush!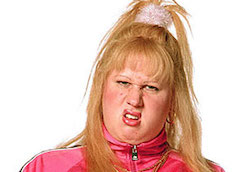 NOTE: Gert Lush is a 'Bristolianism' meaning really awfully good.
The city is working with the ONF, a non-profit organisation dedicated to accelerating the adoption of open Software-Defined Networking (SDN) on a workshop staged this week called: "The Software Defined Network – Programmable City".
NOTE: Readers will note that the blog author is Bristol born and therefore all sarcasm is self-deprecating in this instance.
Cheers drive, open the door
According to a 'Bristol is Open' press statement, the emergence of smart technology in cities such as Bristol, is generating many Internet of Things (IoT) requirements that industry organizations like ONF will implement in future protocol development.
Dan Pitt, executive director of the Open Networking Foundation has explained that the ONF emphasises an open, collaborative development process driven from the end-user perspective.
Pitt claims that Bristol is "leading the way" in deploying an open source software-defined network architecture at city-scale.
Ark at ee
"Over time we expect this to lead to an extremely agile and dynamic, cost-effective, and adaptable architecture that gives unprecedented programmability and control," he said.
Where's she to?
Dimitra Simeonidou, Bristol Is Open's chief technology officer and professor of high performance networks at the University of Bristol has said that since the outset, Bristol Is Open has been committed to providing an open, technology-agnostic environment.
Proper job for IoT
"We are close to bringing this live. We are offering an SDN controlled City infrastructure to innovators so they can learn how to programme and deliver new smart city experiences. Cloud services and IoT standards developed by Hypercat and FiWare, will enable the community of developers in Bristol to collaborate and scale smart city applications," she said.
From Asdal, to all (online) retailers
It appears that Bristol certainly is pushing for newfound digital status and that the impact of the cloud and new data-driven empowerment could impact big retailers in the city like supermarket chain ASDA… and many other firms in other verticals.

More information on Bristol is Open can be found here: http://www.bristolisopen.com./
Image credit: BBC